Research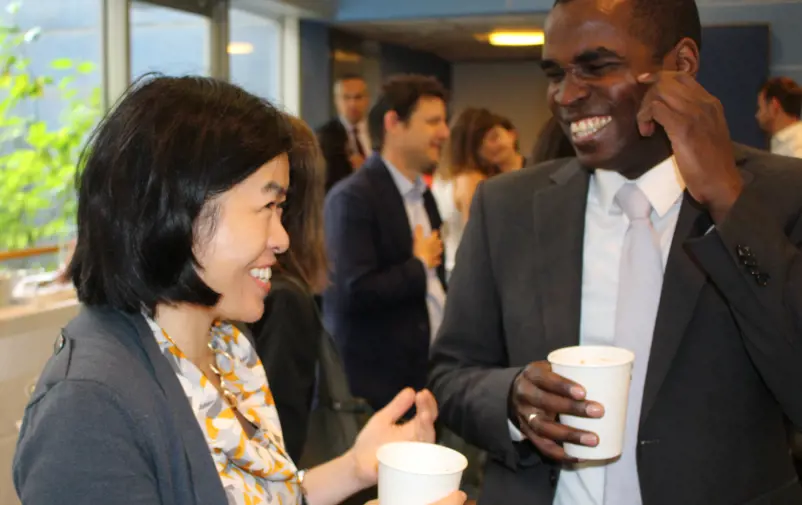 International and national actors working to promote peace in conflict and fragile settings face many challenges, and there is a great need for evidence-based knowledge concerning the most appropriate methods and tools for preventing and ending armed conflicts. For this reason, FBA conducts and supports scientific research about peace, security and development.
The staff at FBA includes senior researchers with a university background who conduct independent scientific research. FBA also supports research, through the international research working groups that the agency has established. The working groups are composed of eminent scholars from universities and other well-renowned institutes worldwide who conduct scientific research on issues related to FBA's areas of expertise.
FBA organizes annual seminars and conferences for the members of the working groups, which enables them to discuss their ongoing research, methods and results to ensure their scientific quality and relevance. The members can also apply for research grants from FBA.
The agency also promotes knowledge-sharing between researchers, practitioners and decision-makers through the arrangement of dialogue forums.
FBA's other work, for example our trainings and advisory services, also builds upon the findings emanating from the research conducted and supported by us.
Research on women, peace and security
In connection to the 20th anniversary of UN Security Council Resolution 1325, FBA in collaboration with the Peace Research Institute Oslo (PRIO) and UN Women launched a joint brief series that summarizes current research on women, peace and security and new insights for the next decade.


Download the publications in English and French here:


Women's Organizations' in Peace-Making
Authors: Desirée Nilsson and Isak Svensson, Uppsala University
Understanding the Implementation of Gender Stipulations in Peace Agreements
Authors: Josefina Echavarría Alvarez, University of Notre Dame, Madhav Joshi, Rebecca Gindele, Elise Ditta and Patrick McQuestion, University of Notre Dame, and Louise Olsson, Uppsala University
Women's Post-War Economic Empowerment
Authors: Caitlin Ryan, University of Groningen
The Sexism and Violence Nexus
Authors: Elin Bjarnegård and Erik Melander, Uppsala Universitet, and Jacqui True, Monash University

Women's Participation for Peaceful Change
Authors: Zoe Marks and Erica Chenoweth, Harvard University

Prevention and Resolution of Communal Conflicts
Jana Krause, University of Oslo
UN Peacekeeping Operations and Peacekeeping Dividends
Authors: Ismene Gizelis, University of Essex