FBA in Afghanistan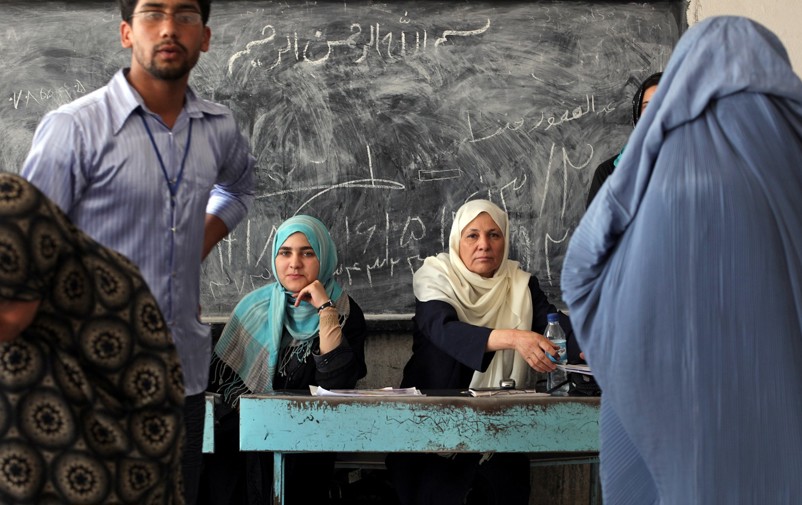 The war in Afghanistan is currently the world's deadliest conflict, with high rates of civilian casualties. The Taliban movement and some 20 other armed extremist groups are fighting for power and resources. FBA supports inclusive peacebuilding in the war-torn country.
After 40 years of civil war, Afghanistan is one of the world's poorest countries and dependent on foreign aid. State institutions are weak and people turn to non-state entities, such as regional warlords, for everyday security and justice.
The Afghan national security forces are in control of roughly half of the state's territory. The other half is mainly controlled by the Taliban. The security situation is unstable and has worsened since most of the foreign troops left Afghanistan in 2014. However, at the end of 2018 the Afghan government presented a new peace plan.
Within the framework of Sweden's development cooperation with Afghanistan, FBA is focused on two areas:
Women, peace and security
Few women participate in formal Afghan structures associated with conflict prevention and peacebuilding. Women's ability to contribute is limited by conservative social norms and a lack of rights. FBA has offered dialogue and mediation training for selected women from almost all Afghan provinces, in order to increase their capacity to take part in and influence peace efforts. FBA also aims at increasing the capacity of men involved in the peace process to further women's participation and promote gender equality.
Dialogue and peace mediation
The Afghan High Peace Council was established in 2010. It is composed of a number of influential members of Afghan society and the purpose is to seek reconciliation with insurgents to end the war at the national level. Provinical peace committees were established to complement the national High Peace Council. FBA has offered dialogue and mediation training for members of those institutions, with a focus on the small number of female members. FBA has also supported other women active in the Afghan peace process in their efforts to analyze and solve the root causes of the conflict.
Click here to read the entire supplementary strategy for FBA's work within the framework of Sweden's development cooperation with Afghanistan 2018–2019. According to a supplementary decision by the Swedish government, the strategy has been extended to also include the year 2020.
Read more
Afghan women trained to claim their space in peacebuilding
New assignment in Afghanistan targeting women's participation
New FBA assignment in Afghanistan
FBA contributes to the new EU Afghanistan Peace Support Mechanism
Photo: UN Photo/Tim Page