Leadership and Cooperation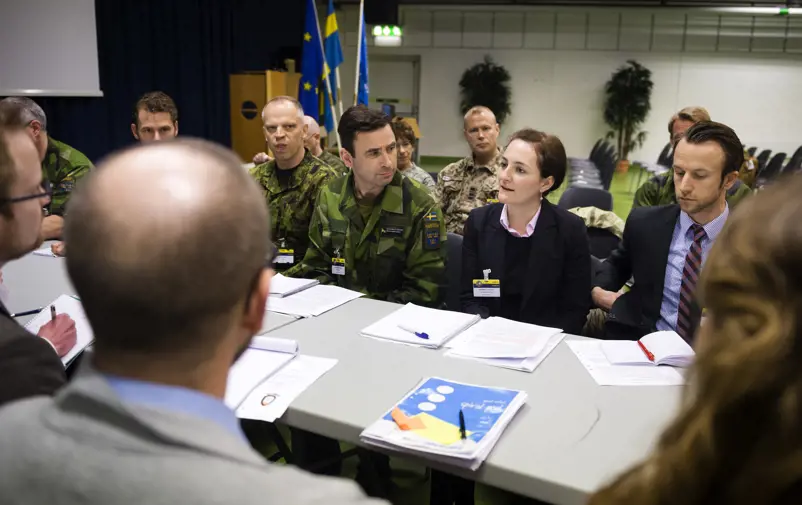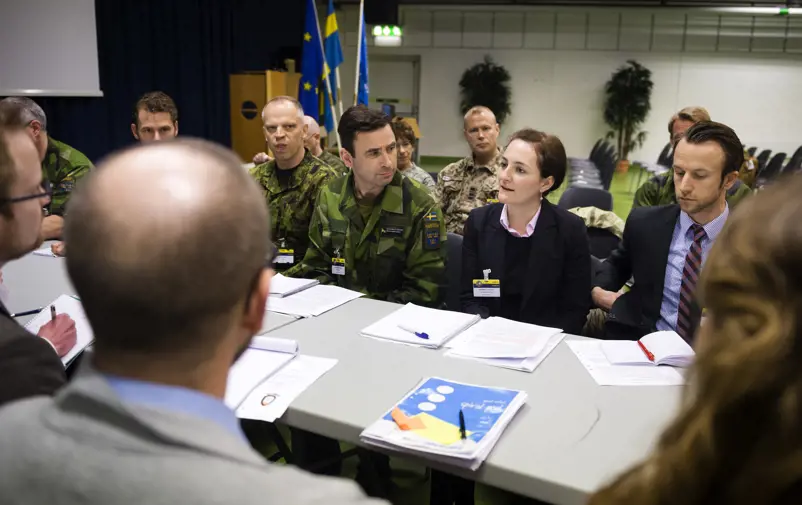 When a country is hit by violent conflict, many different actors are normally engaged in order to stop the violence. Good leadership and cooperation skills are decisive factors for all actors' ability to contribute to solving the conflict.
When war breaks out within a country, the government may decide to invite an international actor such as the UN, EU or OSCE to establish a peace operation in the crisis area.
Such an operation is staffed with personnel of various nationalities and from different professional backgrounds. For example, there might be military staff tasked with protecting civilians from violence, police staff tasked with maintaining law and order, and civilian staff in leadership positions or tasked with supporting the leadership. All actors involved need solid understanding of each other's roles, and training in cooperation.
Moreover, the peace operation staff must be able to coordinate their work with outside actors, such as local authorities. Good leadership, at all levels in all organizations involved in the efforts for peace, is key for effective coordination, cooperation, and sustainable results.

What does the FBA do?