The Peace Archives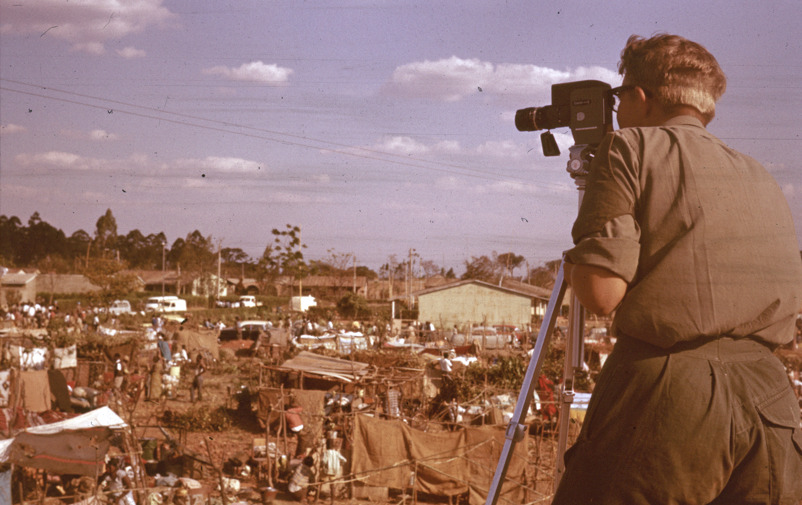 The Peace Archives is an Internet-based archive of Sweden's contributions to international peace operations. The archive, formerly The Folke Bernadotte Collections, is managed by the FBA.
It contains all public documents from peace missions in which Sweden has been involved. The archive is available free of charge at libraries, museums, universities, ministries and government agencies in Sweden.
The collections contain about 2.5 million government documents, including reports, war diaries, situation reports, orders, photographs and battalion journals.
A collection of scattered public documents
Sweden's contribution to international peacekeeping has a long tradition dating from 1848. Swedish government agencies maintain large quantities of documents of those missions in which Sweden has participated. The Peace Archives gather scanned documents in a digital archive that is continually being updated with new material.
The archival material is scattered across various physical collections found at the Swedish Ministry of Foreign Affairs, the Swedish National Archives, the Swedish Military Archives and the National Police. Previously such dispersal made systematic review and research difficult.
By assembling all the material in one easily searchable digital archive The Peace Archives facilitate research, theory development, methodology development and general knowledge. Digitalization also means that material from an important part of Swedish history is preserved for future generations. The Peace Archives enable evaluations of peace missions with Swedish participation and provides the Swedish Armed Forces with a wealth of information that can expedite the planning of future peace missions. For students, genealogists, and the general public, The Peace Archives open doors to formerly inaccessible and unknown material.
New project – collection of private material
In addition to public documents there is an ongoing collection of private archives from individuals who have participated in peace missions. The material is valuable for both research and follow-up, since it reflects individual experience and complements official documents. For example, one instance in the collections includes the personal agenda and address book that Swedish diplomat Raoul Wallenberg was carrying when he was arrested by Soviet Union troops in Budapest in January 1945.