FBA in Myanmar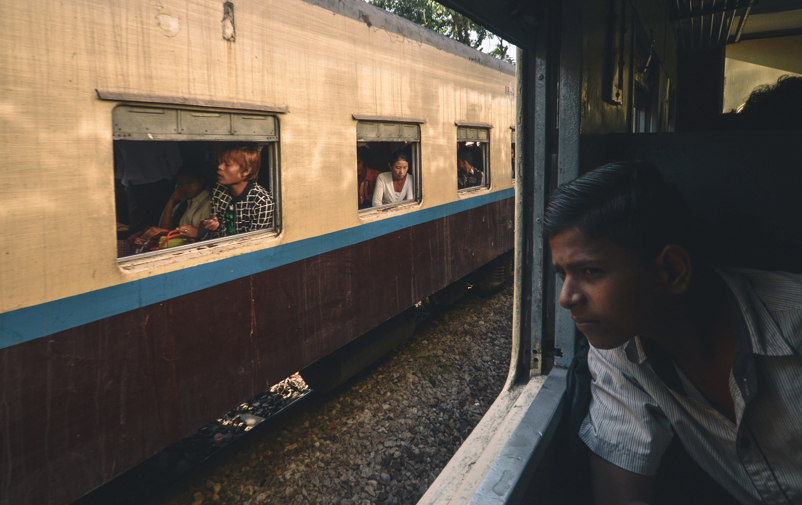 Myanmar has, since its independence in 1948, been plagued by authoritarian rule and conflicts between the government, its armed forces, and different ethnic armed groups. FBA's activities in Myanmar are aimed at strengthening the rule of law and promoting inclusive peacebuilding.
Following a military coup in 1962, Myanmar was a harsh dictatorship until 2010 when a gradual liberalization began. Since 2016 the country is led by a predominantly civilian government but the armed forces maintain a tight grip on important state institutions. Violence and gross violations of human rights are still frequent. Respect for the rights of girls and women is particularly limited.
Ten ethnic armed groups have signed a national ceasefire agreement with the government. The long-term goal is to reach a peace agreement through negotiations. But the peace talks are inefficient and fighting goes on in many parts of the country.
Myanmar is also one of the poorest countries in Asia. A third of the population is living in poverty with another third living close to the poverty line.
Within the framework of Sweden's development cooperation with Myanmar, FBA focuses on the following areas:
Security sector reform
Development of the security sector is important for sustainable peace in Myanmar. FBA offers capacity-building to key actors in order to strengthen transparency, accountability and democratic oversight of the security sector.
Disarmament, demobilization and reintegration of ex-combatants
In order for the national ceasefire agreement to lead to a peace agreement, the parties need to agree on how members of the armed groups are to be employed in the state security sector, or undergo disarmament and reintegrate into civilian life. FBA provides capacity-building to key actors in Myanmar on international standards for disarmament, demobilization and reintegration, and how such programmes have been designed and implemented in other countries.
Rule of law, human rights and election support
Ethnic minorities have long been discriminated in Myanmar, and the perpetrators of abuse often enjoy impunity. FBA promotes understanding of the importance of rule of law and its main functions for just and inclusive societies, and thereby also for sustainable peace. FBA carries out capacity-building activities for key actors such as parliamentarians, state officials, journalists and civil society actors.
FBA strives to strengthen women's participation in all areas of the work for peace, security and development in the country.
Click here to read the entire strategy for Sweden's development cooperation with Myanmar 2018–2022.
Read more
New mission: peacebuilding in Myanmar
Laborious way towards democracy in Myanmar
Photo: Eddy Milfort