FBA in Ukraine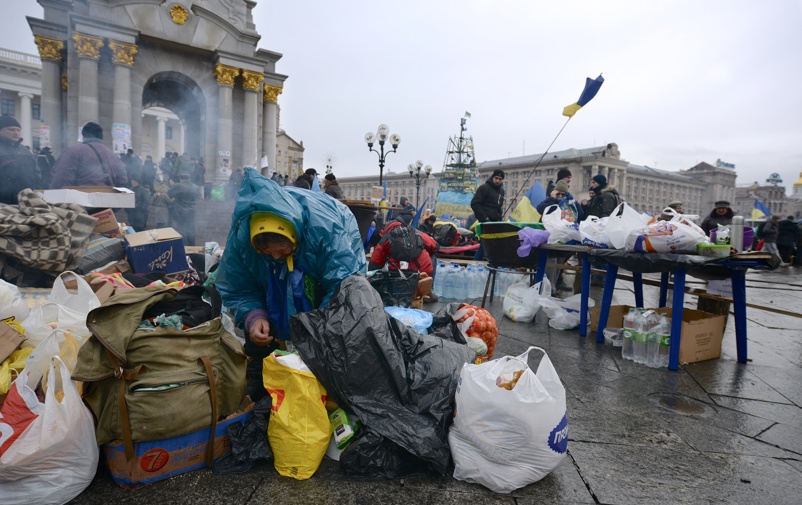 The ongoing conflict in Ukraine has overthrown the European security order and has extensive consequences for Sweden's foreign- and security policies. The new situation requires flexibility and new priorities within FBA's work to meet new challenges and needs.
People in Ukraine are forced to flee for their lives. So far, over 13 million are directly affected by the war. 90 per cent are women and children. Lives are shattered and families are split up. Since the Russian invasion, over 5 million people have fled Ukraine and there are over 7 million internally displaced persons within the country. This has led to an increased strain on public authorities who work with scarce resources under high pressure.
FBA follows the development in Ukraine and establishes contacts with relevant actors in Sweden, Ukraine and its surrounding region and elsewhere. Furthermore, FBA identifies both short- and long-term needs to address.
FBA's work in Ukraine is mainly focused on the following area:
Rule of law, human rights and elections
Since 2014, FBA is working on the project "Local Self-Government and the Rule of Law in Ukraine", in collaboration with Ukrainian partner organizations.
The main objective of the project is to strengthen the capacity of local authorities and municipalities in Ukraine to deliver administrative services in accordance with rule of law principles. It also aims at increasing knowledge and awareness among citizens about their rights vis-à-vis the local administration. The main target groups in recent years have been internally displaced persons and former combatants, with a specific focus on the conflict-affected parts of eastern Ukraine.
The project was originally funded by Sida but is now co-funded by FBA with means from the strategy for Sweden's reform cooperation with Eastern Europe, 2021-2027.
Following the Russian invasion, FBA has, together with local partners in Ukraine, developed new activities that are now being carried out in close cooperation with Ukrainian local authorities.
The objective is to strengthen the authorities' capacity to analyze the conflict and its consequences for society, as well as their capability to deliver essential services. The support is also intended to prepare for the future rebuilding of Ukrainian society.
One example of an ongoing activity that FBA supports is an initiative called "Law During Wartime", which has been developed by FBA's long-term partner National University of Kyiv-Mohala Academy together with Ukrainian authorities. The objective is to ensure Ukrainian authorities' access to legal expertise to resolve issues that have occurred as a consequence of the war.
FBA also arranges several meetings, seminars and training related to our areas of expertise aimed at Ukrainian authorities, local partners and international organizations working in Ukraine.
Sweden's strategy for development cooperation with Eastern Europe 2021–2027 on the Swedish Government's website (in Swedish).