FBA in Eastern Europe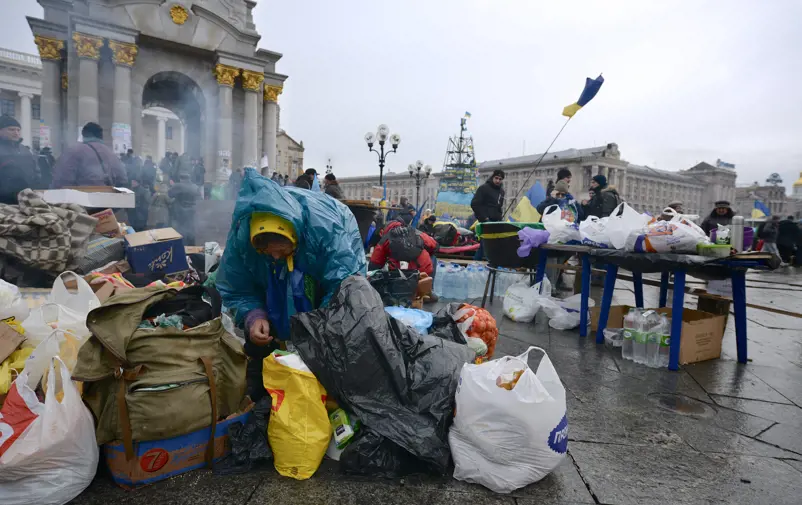 The countries of Eastern Europe rank relatively high on the UN Human Development Index, but political and democratic development is unstable and varies between countries. Systematic corruption and low trust in public institutions are common challenges faced. FBA's work in the region focuses primarily on Ukraine.
Sweden's strategy for reform cooperation with Eastern Europe 2021–2027 includes the countries of Azerbaijan, Armenia, Belarus, Georgia, Moldova and Ukraine.
Since the fall of the Soviet Union, Russia's interference in these countries' politics and violations of their territories have made peaceful development more difficult, and political and democratic development is unstable and varied. The extended Russian invasion of Ukraine in 2022 is the latest in a series of violent conflicts to affect the region.
While international surveys rank the countries of Eastern Europe relatively high in terms of human development, there are still major social and economic inequalities between different parts of the population. LGBTQI people, ethnic minorities and internally displaced people are some of the most vulnerable groups.
Systematic corruption that permeates all levels of society is a widespread problem in most of these countries. A lack of transparency and accountability means that trust in the legal system and other public institutions is low, while access to public services such as healthcare and education is inadequate in many instances.
Closer relations with the EU provides positive impetus for democratic and human rights reforms in the region. In June 2022, the European Parliament passed a resolution calling on Member States to accept Ukraine and Moldova as candidate countries, which – alongside Georgia – applied for membership in the wake of Russia's extended invasion of Ukraine.
FBA's work in Eastern Europe focuses primarily on Ukraine, where the authority has been operating since 2014. FBA works with the following areas:
Rule of law, human rights and elections

FBA has been running the project entitled "Local Self-Government and the Rule of Law in Ukraine" since 2014, working together with local partners in Ukraine.
The focus of the project has been on reinforcing the capacity of municipalities and local authorities in Ukraine to deliver basic public services in a legally sound manner. Citizens must also be made more aware of their rights. Target groups over the last few years of the project have been mainly internally displaced people and ex-combatants, with increased emphasis on the eastern parts of the country affected by the conflict.
FBA's project team for Ukraine is made up of local staff in Kyiv, with direct contact with partners and its own staff in Stockholm who play an active part in conducting activities and monitoring results. For instance, FBA offers advice and custom exercises for key stakeholders in Ukraine, working in fields such as the reintegration of ex-combatants.
FBA has developed a number of new activities with local partners in Ukraine in light of Russia's renewed invasion in February 2022. These activities are now in progress, in close cooperation with local authorities.
The overall aim of the activities is to strengthen the resilience of public institutions to deal with the consequences of the war. This includes ensuring that the population affected by war continues to have access to basic social services, justice and human rights. These activities must also help prepare the community for reconstruction when the conflict is over.