Please see our news archive below.
Following the war in Ukraine, defense and security issues are high on the agenda for the Swedish EU presidency. A process has been launched to investigate how the EU can contribute to strengthen resilience in the neighboring country of Moldova. Hear more about the country's challenges directly from Minister of the Interior Ana Revenco, who visited FBA in January.
2023-02-01 10:01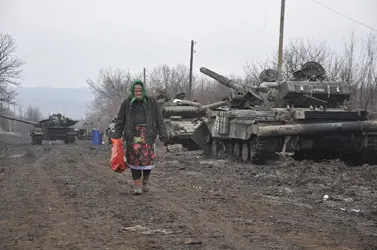 FBA has both increased and adapted its work in Ukraine in the wake of Russia's invasion.
FBA in Ukraine