In March 2022, FBA and its partners met with 24 young Liberian peace-leaders in the north-eastern city of Ganta. These youths have become skilful in preventing and resolving local conflicts and contributing to peace in their communities - as part of the FBA's Conflict Prevention Leadership Programme (CPLP).
2022-04-25 15:35
Latest news
2022-03-11 13:12

2022-02-10 10:16
MORE NEWS
2019-12-04 16:33

2021-03-23 11:11

2019-03-08 16:29
Read our publications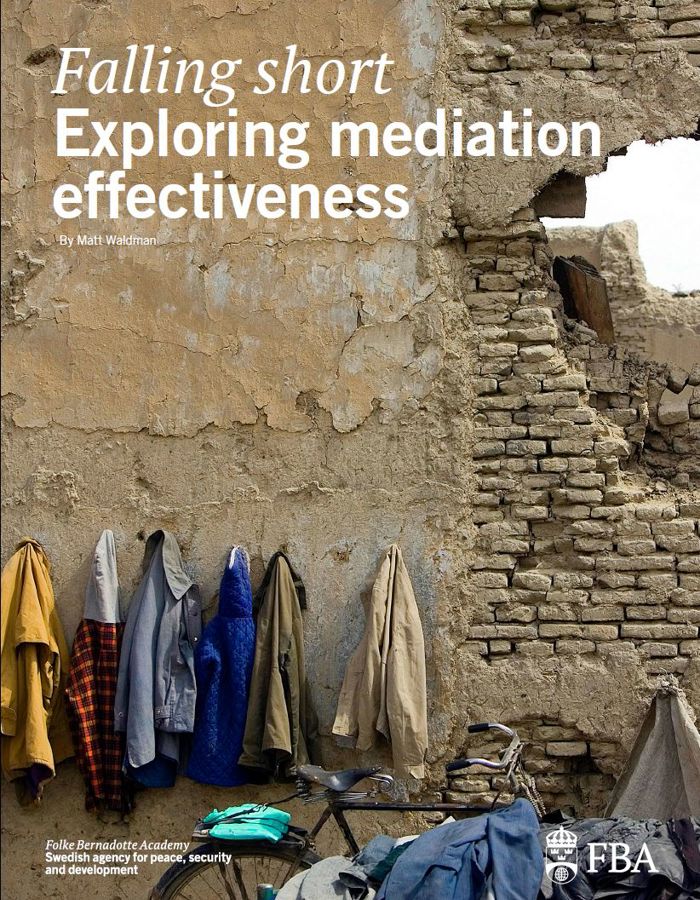 On 22 November 2021, the Folke Bernadotte Academy (FBA) held a half-day colloquium in Stockholm, involving 17 mediation specialists and FBA staff members, who participated in-person and by virtual means. Matt Waldman, an Associate of the Centre for International Studies at Oxford University, was invited to present on issues emerging from his ongoing research on mediation effectiveness.
Documents
THE FBA BLOG
Visa:
Posted by Marie Blomdahl

When I joined the Leadership and Cooperation Unit at the Folke Bernadotte Academy in August 2018, after working many years mainly in the private sector, I had a feeling that this job really would offer me an opportunity to use my skills and experiences to make a difference, and at the same time grow as a professional.  FBA was at the time already working actively with leadership development support for leaders in key functions within the ... Read entire post »

2021-06-03 10:54

Posted by Kristin Valasek

Right before the winter break, 236 women and men from 105 different organizations and 46 countries around the world joined our International Dialogue on Gender-Responsive Leadership, to discuss an absolutely critical and often missing part of the gender equality puzzle: gender-responsive leadership.

After twenty years of struggling to achieve the commitments of the global women, peace and security agenda, we at the FBA have learned that executives and managers are essential to success. Not just as supporters, ... Read entire post »

The post Time for a joint vision on gender-responsive leadership first appeared on FBA-bloggen.

2021-02-10 16:09