FBA in Iraq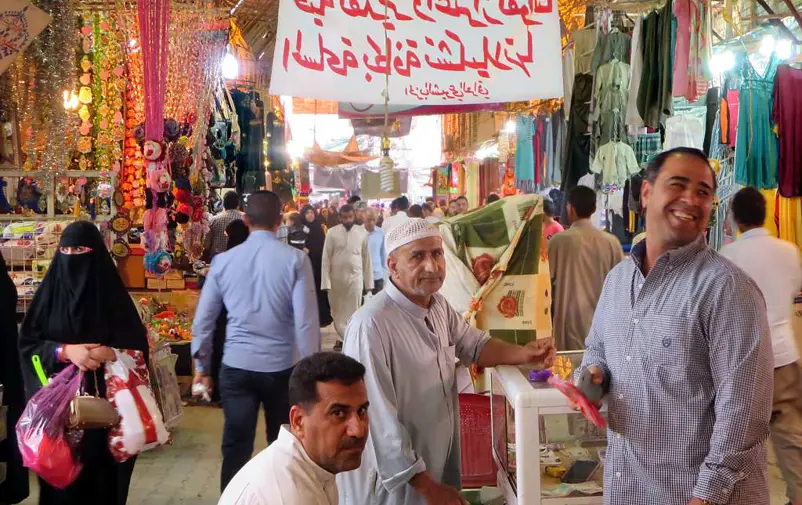 After decades of authoritarian rule and civil war, Iraq needs to be rebuilt. Millions of inhabitants are dependent on humanitarian aid and Iraq continues to be among the top countries affected by terrorism, as a result of different groups fighting over power and resources. FBA supports efforts for peace, security and reconciliation in Iraq.
After the overthrow of long-term dictator Saddam Hussein in 2003, a power vacuum was created, paving the way for the creation of the Islamic State (IS). In the summer of 2014, the terrorist group began taking large swaths of Iraq, and declared it their caliphate.
Following a large-scale counter-offensive, Iraq's second biggest city Mosul was recaptured in 2017 by Iraqi government forces, with support from an American-led coalition. IS was declared defeated.
But remaining IS cells have continued to carry out terror attacks in Iraq. The country is also plagued by other armed groups. Tensions are strong between Shias, Sunnis and Kurds.
The Iraqi state lacks the ability to provide security for its citizens and to carry out succesful reconciliation and reconstruction programmes. Public mistrust is widespread in the highly politized state institutions. Another challenge is the high gender inequality.
Within the framework of Sweden's development cooperation with Iraq, FBA is focused on one area:
Dialogue and peace mediation
Youth, especially women, have traditionally played a marginalized role in efforts for peace in Iraq. FBA has established a training programme for young Iraqis in order to strengthen their capacity to contribute to the ongoing peace process. Approximately 20 young Iraqis, representing different ethnic groups, different parts of the country and different civil society organizations working for peace in Iraq, are receiving dialogue and mediation and gender mainstreaming training. Half of the participants are women and half of them men.
Click here to read the entire strategy for Sweden's development cooperation with Iraq 2022–2026.
Read more
FBA part of the reconstruction of Iraq after IS
FBA's programme for young peacebuilders in Iraq inaugurated
Meet the youth fighting for peace in Iraq
Photo: David Stanley