Colombia has elected a new president. It remains to be seen how this will affect the ongoing peace process. FBA's support for a peaceful development in the country continues nevertheless. During summer, FBA arranged a training on security, dialogue and mediation for women's organizations in Colombia.
2018-08-20 14:38
Latest news
2018-07-02 16:25

2018-06-19 17:44
MOST READ
2018-02-26 12:45

2017-08-03 11:05

2017-03-20 09:10
Read our publications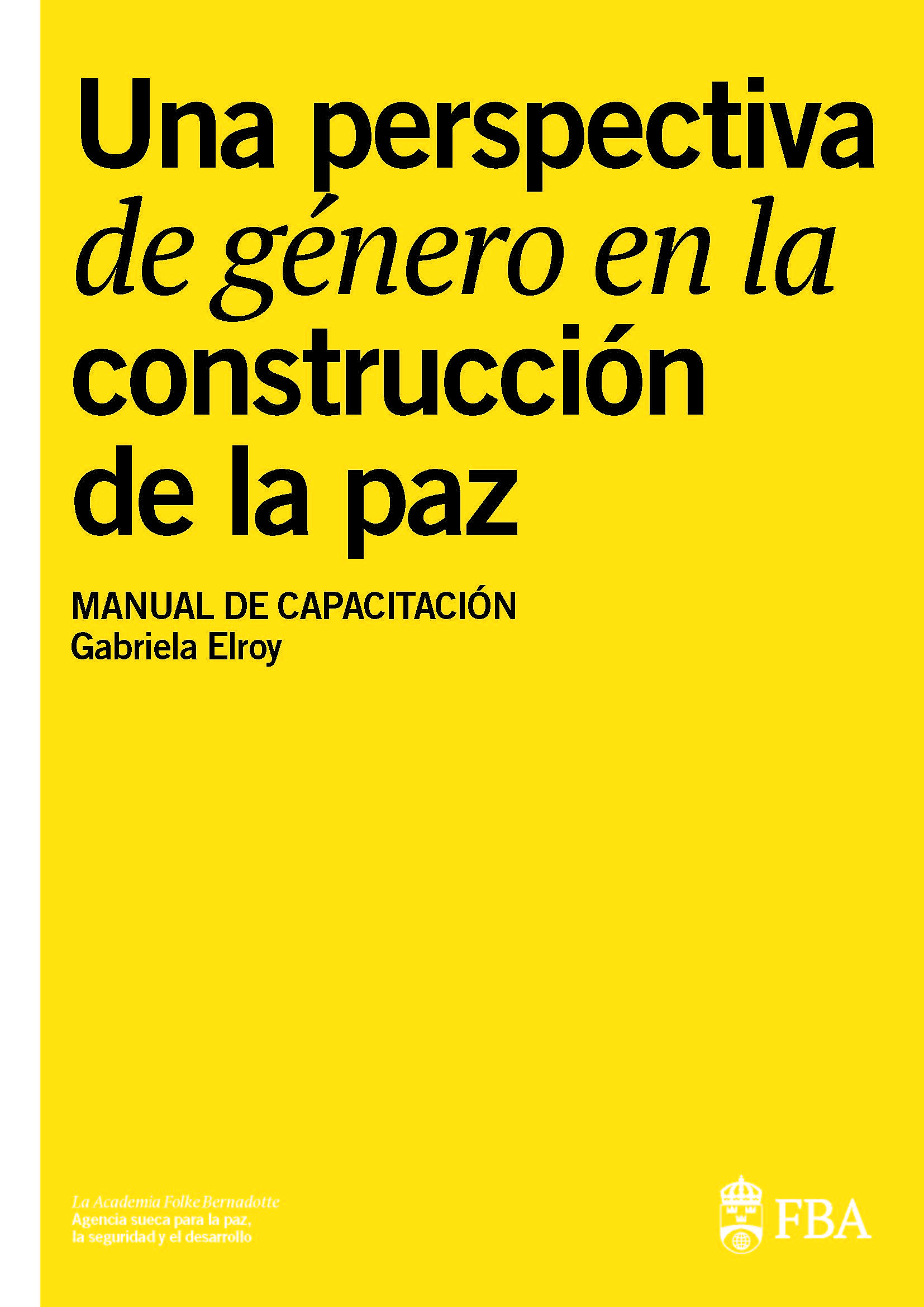 This training manual has been developed to provide an introduction in Spanish to the policy framework on United Nations Security Council Resolution 1325 (UNSCR 1325) and its follow-up resolutions on women, peace and security.
Documents
THE FBA BLOG
Visa:
Posted by Carl Fredrik Birkoff

Within the framework of the strategy for Sweden's regional development cooperation with sub-Saharan Africa 2016-2021 FBA is expected to contribute to increased regional integration and strengthened capacity to address cross-border challenges and opportunities at regional levels. This assignment is very much in line with the innovative, comprehensive and integrated cross-border programme between Ethiopia and Kenya initiated by the Ethiopian and Kenyan governments, in partnership with the Intergovernmental Authority on Development (IGAD) and the United Nations.

During the ... Read entire post »

2018-08-16 15:20

Posted by Ben Rhee

On March 28 this year, UN Secretary-General António Guterres announced the UN's Action for Peacekeeping (A4P) agenda. At the heart of the initiative lies an urgent call to mobilise support for peace operations, which are increasingly faced with a wide-array of complex challenges.

Operating in some of the most difficult environments and intractable conflicts on the planet, UN and multilateral peace operations today are dealing with a host of issues and unrealistic expectations by the international community ... Read entire post »

2018-07-11 10:11

Posted by Andreas Berg

Summertime in Tbilisi has arrived, carried in on the back of dramatic thunderstorms sweeping in from the Black Sea, pouring down enough rain to transform the steep streets of the old town into short-lived rivers, and leaving daily temperatures slightly higher after every visit. Soon even such weather-driven drama will dissipate however, settling into a steady 35 degree heat during July and August, predictable enough to allow for the planning of cooling hikes in the Caucasus ... Read entire post »

2018-06-27 14:10