During 2015 the Folke Bernadotte Academy (FBA) launched a two-year training programme for Palestinian officials, on practical aspects of diplomatic affairs. The final training session has now been held in Ramallah. "We have contributed to state-building in Palestine, and in the long run that is of course important for a peaceful development", says FBA Director-General Sven-Eric Söder.
2016-03-22 14:14
Latest news
2016-04-19 11:31

2016-03-18 13:36
MOST READ
2016-01-14 10:34

2015-12-03 13:22

2015-11-24 10:17
Read our publications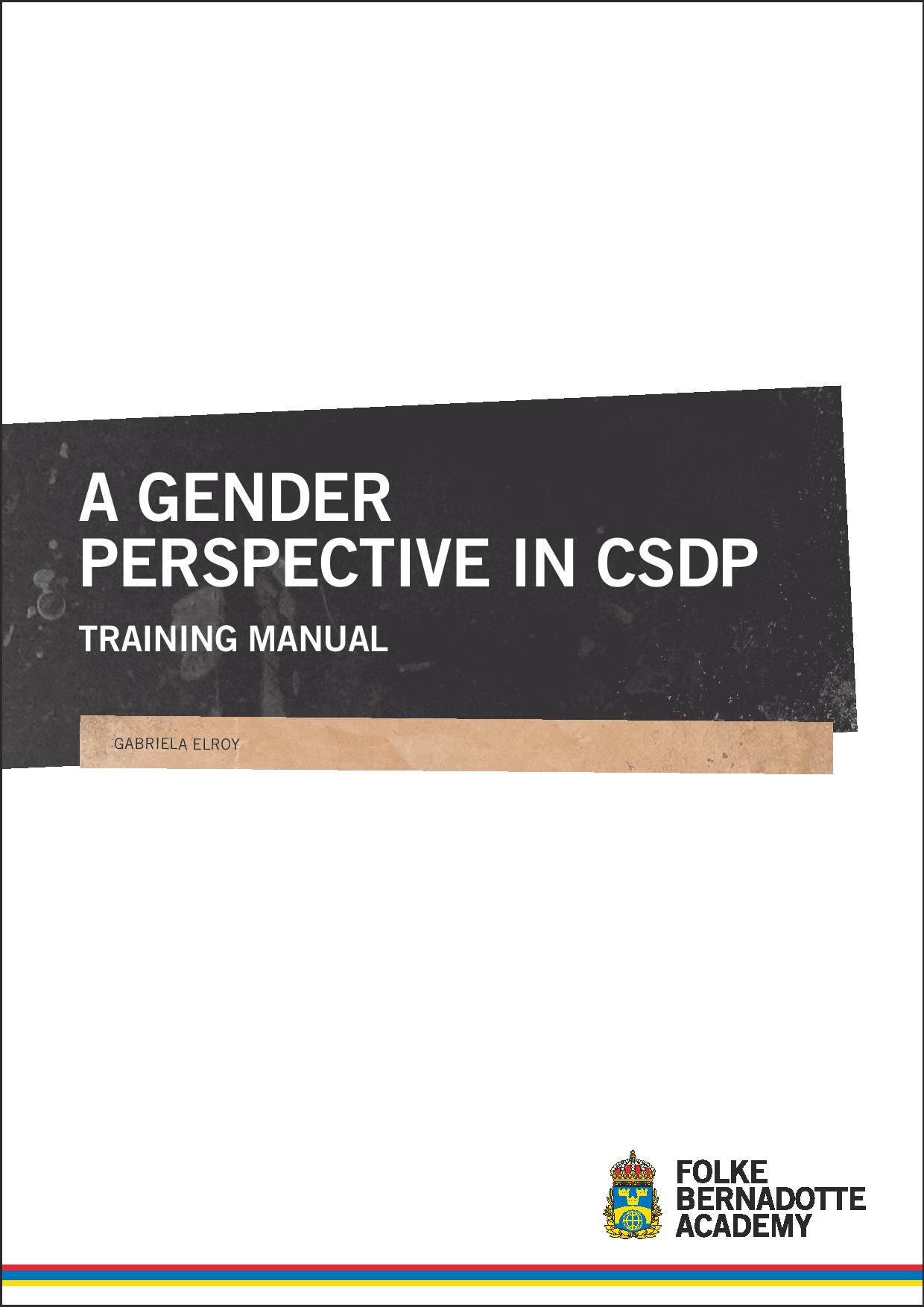 This training manual has been developed to provide an introduction to the policy framework on United Nations Security Council Resolution 1325 (UNSCR 1325) and its follow-up resolutions, the concept of gender and its practical application in the context of the European Union's Common Security and Defence Policy (CSDP) for both civilian and military personnel.
Documents
THE FBA BLOG
Visa:
Posted by Richard Sannerholm

From actors to institutions

It's official, institutions are back in peacebuilding and development after having played an ambivalent role for some time. While seen as important for conflict prevention and post-conflict reconstruction, there has also been a prevailing idea that attending too much to institutions is problematic, and that institutional reform means top-down, technical, elite-centred approaches, lacking in inclusiveness and public participation. A result of this notion was to focus on 'actors' and 'stakeholders', as the development ... Read entire post »

2016-03-16 12:05

Posted by Shane Quinn

September 2015 was a big month in terms of reshaping the development discourse and sharpening the focus of the much maligned Millennium Development Goals (MDGs). And not a moment too soon. What we got were 17 Sustainable Development Goals (SDGs) that are intended to pave the way for more measurable outcomes that are grounded in specific objectives related to security, human rights, governance and the rule of law. The SDGs are effectively about unambiguous objectives rather ... Read entire post »

2015-12-17 13:05

Posted by Andreas Berg

​In international missions and post conflict environments—as in so many other areas of life—it is often easier to start something than to finish it. The start of a new project or mission tends to elicit, among those of us who love this work, excitement, curiosity, and eagerness to make a difference in a new setting. Indeed, stepping into unknown territory, everything seems possible. New initiatives are also those we tend to hear the most about in the media, whether it's ... Read entire post »

2015-11-18 15:15