FBA has been tasked by the Swedish Government to establish a scholarship aimed at supporting the implementation of the UN Security Council Resolution 1325 on women, peace and security. It will offer individuals at the beginning of their career an opportunity to expand their knowledge on issues regarding women's participation in peacebuilding and conflict resolution.
2020-12-01 07:44
MORE NEWS
2019-12-04 16:33

2019-06-28 17:05

2019-03-08 16:29
Read our publications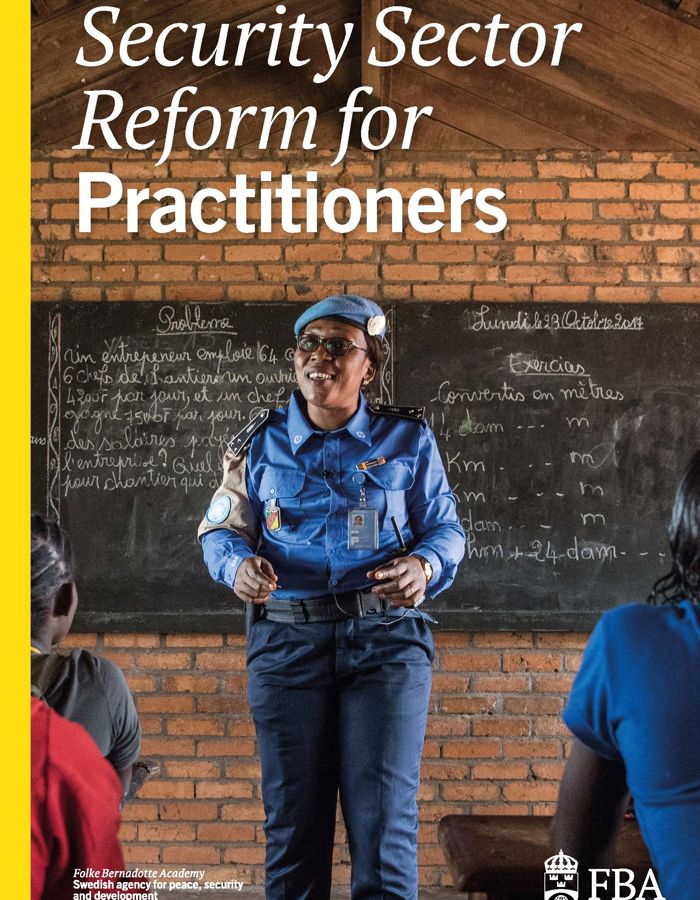 This booklet aims to provide the reader with a basic overview of security sector reform (SSR) as well as some initial insights necessary to engage in SSR programming.
Documents
THE FBA BLOG
Visa:
Posted by Annika Folkeson

While much of the world awaits the upcoming US presidential elections in November, Iraq remains ensnared in its own deliberations over elections. Following the protests that escalated significantly in October 2019, the government resigned and early elections are now set for June 2021.

The lack of jobs and public services, as well as rampant corruption, are among the grievances that have set off demonstrations across much of southern and central Iraq, as well as parts of Kurdistan ... Read entire post »

2020-10-22 12:19

Posted by Minna Naucler

In the midst of the pandemic, riots and unrest continues in the US over the recent cases of police brutality that resulted in the deaths of several African American individuals. While the Black Lives Matter movement continues to draw attention to the structural racism and inequalities of the American society, one of the slogans of the movement is 'defund the police' – seemingly meaning to disband or even abolish the police and give their funding to… ... Read entire post »

2020-09-30 12:26

Posted by Rhodri Williams

The rule of law is broadly recognized as necessary for good governance, peace and security. The UN 2030 Agenda recognizes this dynamic in all countries, rich or poor. However, the impact of the rule of law – or its absence – is most strongly felt in countries struggling with conflict and crisis.

As part of its work in Liberia, the FBA has supported local partners to apply rule of law principles in public administration. This reflects a ... Read entire post »

2020-09-14 10:34