After decades of war, Iraq needs to be rebuilt. Violent protests against the inability of the Iraqi state to provide its citizens with security and basic social services have rocked the country recently. FBA is now starting a programme for young peacebuilders in Iraq, in order to strengthen them in their non-violent efforts for a positive development.
2019-10-28 16:55
Latest news
2019-10-01 15:53

2019-06-28 17:05
MORE NEWS
2019-04-24 10:50

2019-02-13 13:44

2018-11-23 15:10
Read our publications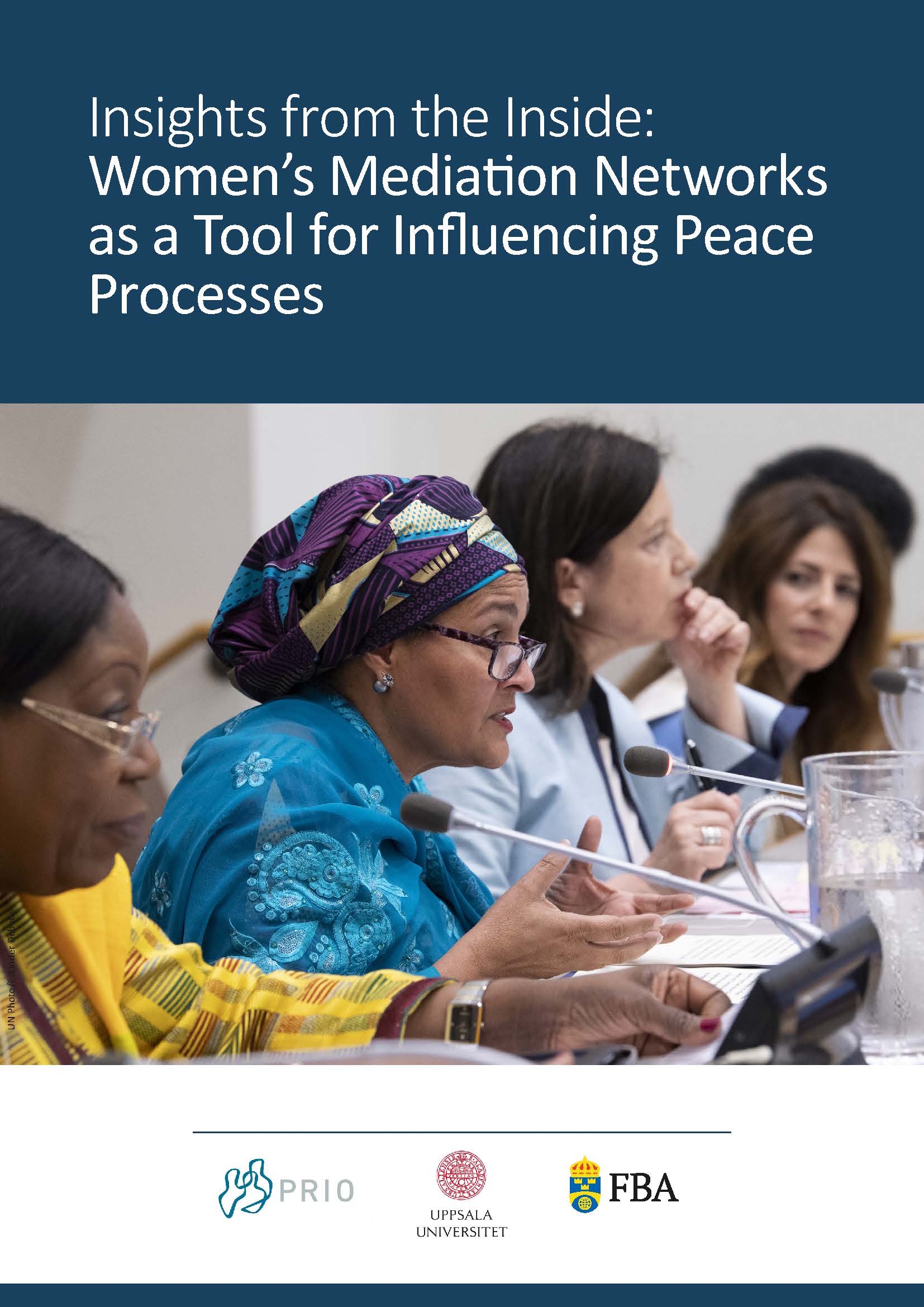 Civil society-led networks of women have for decades worked hard to promote peace in conflict areas around the world, and lately, a new wave of women's mediation networks are being established that are led by states or regional organizations. All these networks share a collective aim: To promote women's inclusion and influence in mediated peace processes.
Documents
THE FBA BLOG
Visa:
Posted by Kuisma Kinnunen

As a trainer, what could be better than to be part of a multinational group with a variety of backgrounds, eagerly wanting to learn new skills? Especially when you get to be the course participant for a change.

I had a dual aim when I recently participated in the Gender Perspective in the EU Common Security and Defence Policy Course, organised by FBA under the auspices of the European Security and Defence College. Besides learning new gender ... Read entire post »

2019-10-23 11:27

Posted by Gabriela Elroy

The room is full of representatives from the Jordanian security forces. They are in Sweden on a study trip and have come to FBA to learn more about our work on promoting gender equality in the context of international peace and security generally, and our experience from supporting gender mainstreaming more specifically. I have decided to talk about the conceptual thinking behind much of the work that we do, whether it is with the EU's Common ... Read entire post »

2019-10-08 15:50

Posted by Andreas Berg

When I first arrived in Kyiv six months ago, I looked out over the city from the hilltop near the office of the EU Advisory Mission for Ukraine (EUAM) where I had just started a job as Coordination and Cooperation Officer. It became immediately clear why the city came to be founded here over 1,000 years ago and why it today is the capital of Ukraine. The mighty Dnepr River splits the city in half, flowing ... Read entire post »

2019-09-13 16:26