The Swedish government wants to strengthen Sweden's contribution to a peaceful development in Afghanistan. To make sure that women are included in the peacebuilding process, FBA is assigned to draft a proposal on how women's participation can be enhanced. It forms part of a new Swedish strategy for peacebuilding in Afghanistan during 2017-2019.
2017-08-22 09:39
Latest news
2017-08-07 08:45

2017-08-03 11:05
MOST READ
2017-02-01 14:28

2016-12-08 16:11

2017-02-27 10:13
Read our publications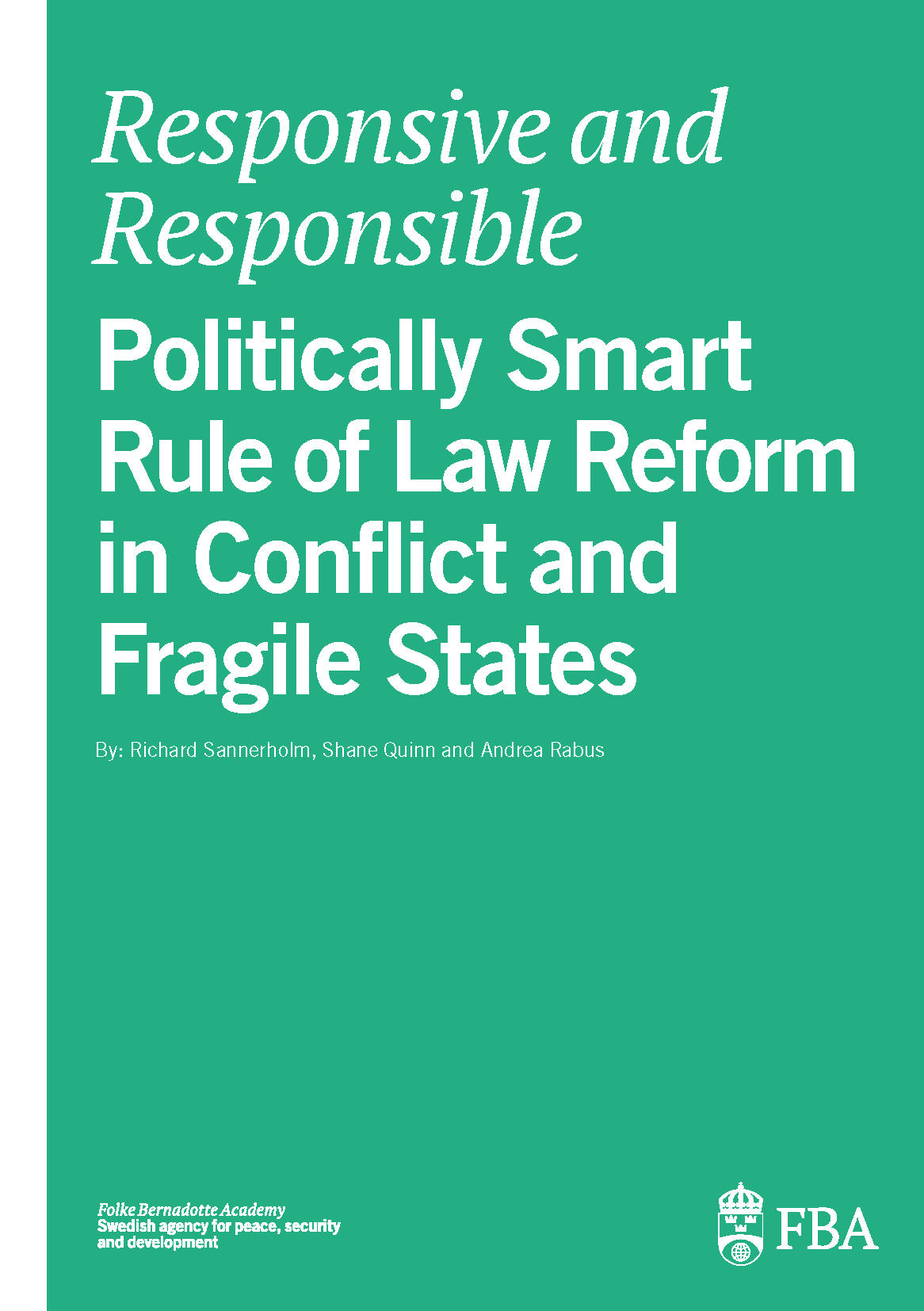 There is a long-standing recognition that rule of law is an essential element in achieving sustainable peace and development. In recent years it has gained even more prominence in policy discourse and as a core ingredient of broad-based international commitments, with the Sustainable Development Goals and in particular Goal 16 as a clear indicator for where we are headed. Yet, what has been lacking in rule of law reform, or at least it has been only marginally represented, is a political approach to address the underlying causes of problems and obstacles to rule of law.
Documents
THE FBA BLOG
Visa:
Posted by Andreas Berg

Summertime in Tbilisi, and the temperature seems to permanently hover at 35 degrees. Among the crumbling mansions of the old city, maturing grapes can be plucked directly from the vines spanning the narrow streets, shaded courtyards and stone churches provide a cooling escape from the sun, and basement restaurants advertise tempting Georgian dishes heavy with dumplings, cheese, and barbeque shashlik. In the forested headquarters compound of the EU Monitoring Mission in Georgia (EUMM) the sound of ... Read entire post »

2017-08-16 11:17

Posted by Kristina Zetterlund

On 29 May, we commemorate the International Day of United Nations Peacekeepers and, in Sweden, the Veterans Day, paying tribute to individuals who have served in peace operations. All of those who contribute to peace operations in an effort to make this world a better place are worthy of great praise. In acknowledgement of their commitment and sacrifices, and with the unmistakable goal of enabling and building peace and security in conflict-torn and -prone countries, we ... Read entire post »

2017-05-29 13:09

Posted by Ludmila Ceban

Starting off as a research initiative, FBA's work on exploring linkages between the rule of law and public administration in peacebuilding and development gradually scaled up to one of the largest projects that the agency is implementing bilaterally, the project on local self-government and rule of law in Ukraine. Within the span of several years it has, quite entrepreneurially, engaged with a variety of actors that have jointly been working on promoting rights' based serviced delivery ... Read entire post »

2017-05-22 15:57