The Swedish government has commissioned FBA to increase its support to the peace process in Afghanistan, and to strengthen women's participation therein, during the coming two years. "The security situation in Afghanistan is worsening but we will try to find effective and innovative ways to support a peaceful development", says project leader Tobias Petrelius.
2018-04-12 13:35
Latest news
2018-04-19 14:56

2018-03-09 10:25
MOST READ
2017-08-03 11:05

2018-02-07 13:35

2017-03-20 09:10
Read our publications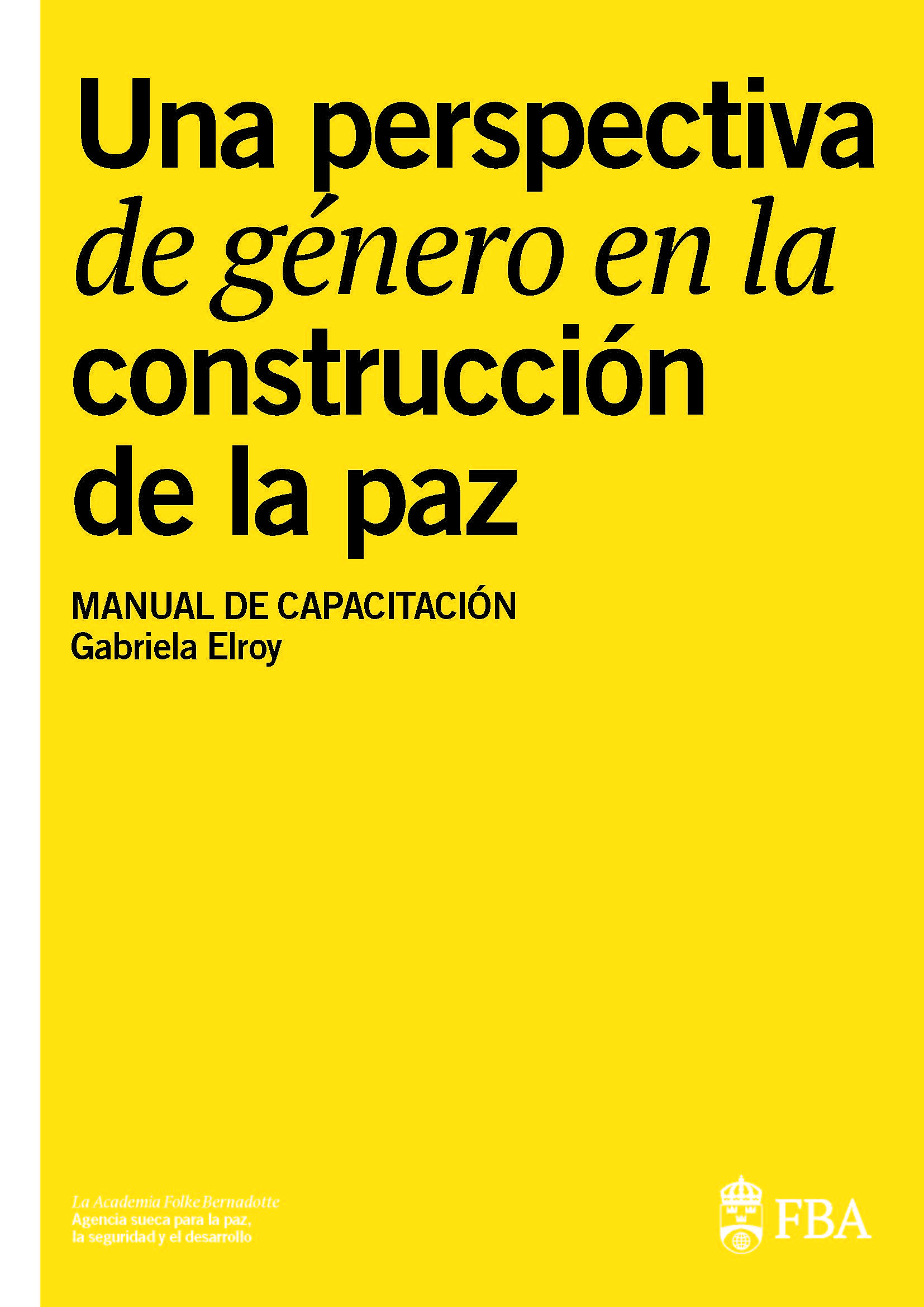 This training manual has been developed to provide an introduction in Spanish to the policy framework on United Nations Security Council Resolution 1325 (UNSCR 1325) and its follow-up resolutions on women, peace and security.
Documents
THE FBA BLOG
Visa:
Posted by Markus Derblom

In just about a week, the Viking-18 exercise will start. In rough figures, around 3000 people (out of which some 300 are civilians), of 60+ nationalities, will meet across nine international sites to do a multinational, joint and civil-military exercise. It is the grand finale of almost two years of hard work by a dedicated group of individuals from many nations and organizations, including FBA, which has the role of facilitating and coordinating the civilian strands ... Read entire post »

2018-04-10 14:25

Posted by Kristina Zetterlund

Successful international peace operations call for strong and collaborative mission leadership teams, which are fully drawing on the benefits of diversity – including cultural, gender and geographic diversity.

Peace operations today are called on to tackle complex challenges. The conflicts are often complicated and the settings often unpredictable, at times even dangerous. In the same way, the solutions are rarely one-dimensional but require a multidimensional and comprehensive approach. At the same time, financial constraints are putting pressure ... Read entire post »

2018-03-26 13:11

Posted by Robert Hall

Few people think about the vast expanse of the Russian Federation. Canada, the world's second largest country, is not even half the size of the Russian Federation. Just imagine the logistics of running a country with an 11 hour difference between provinces like Kaliningrad and Kamchatka. Imagine monitoring the quality of the democratic process across such an enormous area with just 500 observers. Imagine that the country, like Sweden, is located in the cold wintry North ... Read entire post »

2018-03-13 11:11