On 11 March 2004, in the middle of rush hour, commuter trains explode at three stations in the Spanish capital Madrid. The bombings caused 2,000 wounded and 191 dead in the worst attack that has occurred in Europe in peacetime. The following year the EU adopts a strategy to combat terror.
2020-03-24 08:00
MORE NEWS
2019-04-24 10:50

2019-02-13 13:44

2018-11-23 15:10
Read our publications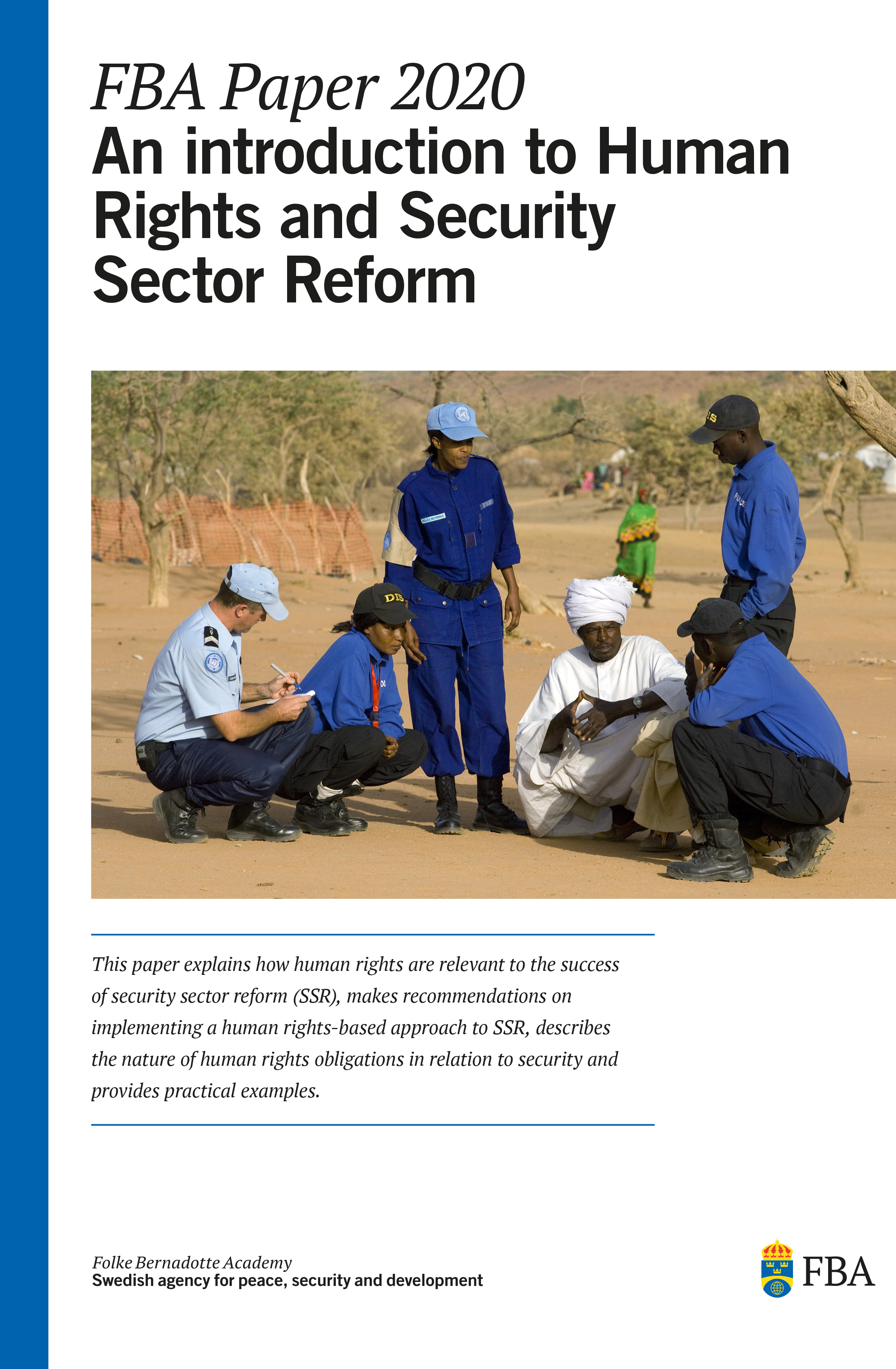 Successful security sector reform (SSR) must be guided by the understanding of people as rights-holders and the state, including core security actors, as duty-bearers in providing security as a service to the people.
Documents
THE FBA BLOG
Visa:
Posted by Maria Chalhoub

Barely a month has passed since the World Health Organization announced the Covid-19 outbreak as a pandemic. Yet, we are already looking at a case tally of some 1 million globally, among them no less than 55 000 deaths.

For those of us in the conflict resolution industry, we worry not only about those conflict-ridded societies that have no infrastructure or means to cope with the outbreak, but about the potential shifting of international priorities, away from ... Read entire post »

2020-04-06 12:23

Posted by Andreas Berg

Almost six months ago I wrote about the prospects for reform in Ukraine following the decisive election of a new president and parliament, driven by the desire of the voting public for major reform and stabilization of a country still involved in an ongoing conflict.

Since then, the new government has frequently been tested by complex challenges at home and abroad, testing its endurance while already challenged with the immense task of reforming and restoring public trust ... Read entire post »

2020-03-04 18:03

Posted by Jessica Rothman

Exactly ten years had passed since I last worked in Georgia, when I returned for my deployment to the EU Monitoring Mission (EUMM), in the country that has a special place in my heart. I arrived with so much curiosity and excitement, wondering how Georgia had developed and recovered after the war in 2008. The first thing that struck me was the condition of the cars, where were all the dilapidated Ladas and Volgas that used ... Read entire post »

2019-12-05 11:19