How can the EU, Sweden and FBA strengthen Moldova?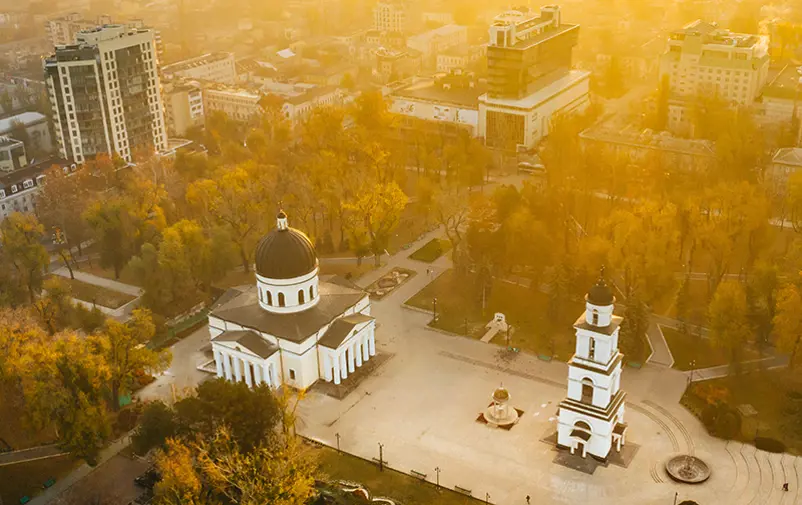 Following the war in Ukraine, defense and security issues are high on the agenda for the Swedish EU presidency. A process has been launched to investigate how the EU can contribute to strengthen resilience in the neighboring country of Moldova. Hear more about the country's challenges directly from Minister of the Interior Ana Revenco, who visited FBA in January.
The round table discussion is led by FBA's director general Per Olsson Fridh. Participants include Fredrik Wesslau, former deputy head of EUAM, the EU's advisory mission in Ukraine and Sweden's ambassador to Moldova, Katarina Frie.
Candidate country for EU membership
Moldova is one of Europe's poorest countries. Since the war in Ukraine, it finds itself in an even more strained economic situation with increased inflation and uncertain access to gas and electricity.
The country has also received about 900,000 refugees from Ukraine, of which about 400,000 are still in Moldova. In addition, the breakaway state of Transnistria declared independence in 1990, under the name of the Republic of Dniester. The independence has never been recognized by the outside world, nor by Russia, but in connection with the Russian invasion of Ukraine, the concern that the conflict will widen has increased.
At the same time, there is a clearer incentive to resolve the 30-year conflict in that the EU's heads of state and government in June granted Moldova the status of a candidate country for membership in the Union. Furthermore, there is a large scope for reform as a result of the demands for measures and harmonization that the EU - the right requires.
Resilience to conflict
For just over a year, FBA has been part of the implementation of the government's strategy for Eastern Europe, where Moldova is a priority country alongside Ukraine. FBA is now building operations and networks in the country.
- We see it as very important to extend support to the region affected by the war in Ukraine. Therefore, we are now inviting a discussion on, among other things, which reform processes Moldova sees as most significant and what type of support the country needs to build resilience against conflict, and strengthen the country's candidate status, says Per Olsson Fridh, director general FBA.
Watch the roundtable discussion here
(The conversation starts at about 18.20).