FBA continues to support peace operations in Ukraine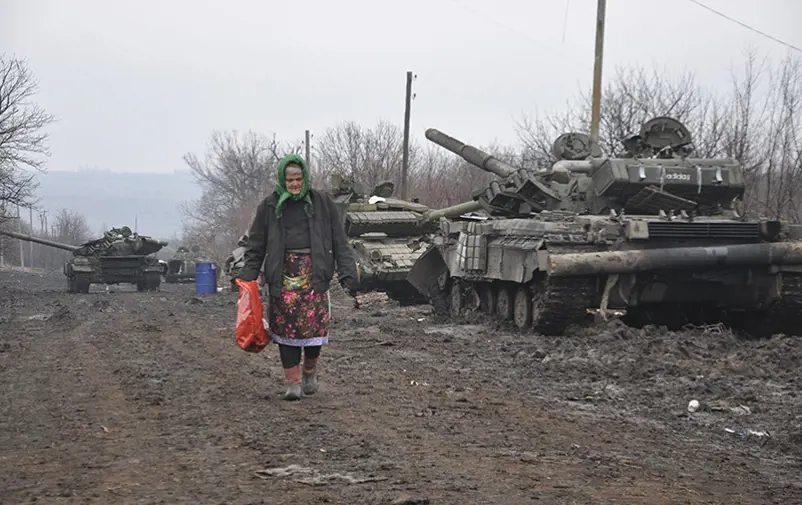 FBA has over time seconded a large amount of civilian personnel to international operations for peace and development in Ukraine. Since the Russian invasion in February 2022, all Swedish personnel seconded by FBA within OSCE, UNDP, and EU missions have been evacuated. The Swedish government is increasing the Swedish development cooperation with Ukraine, as a step of the development cooperation strategy with Eastern Europe, to which the FBA is commissioned to contribute.
At the time of the Russian invasion, eight of FBA's seconded personnel were in Ukraine, working for the OSCE Special Monitoring Mission, SMM. All eight are now evacuated. With consideration for the security of the involved, the FBA does not provide further details about their evacuation or current locations.
Following the drastically changed circumstances, SMM and the EU mission EUAM have been relocated but will continue to operate. UNDP will stay within Ukraine. FBA is currently planning the deployment of two more persons to EUAM.
– FBA has a long history of deploying personnel to international missions for peace and development in Ukraine. At this critical stage, we do everything we can to support both the operations and our deployed, says Sven-Eric Söder, Director-General of FBA.
Ukraine project becomes part of the strategy for Eastern Europe
Since 2014, FBA has been working with a Sida-funded project to strengthen the capacity of local authorities and municipalities in Ukraine to deliver administrative services in accordance with rule of law principles.
This work will continue within a more extensive mission for the FBA, which recently became a part of the Swedish development cooperation strategy with Eastern Europe for 2021-2027.

– There have been drastic changes in Ukraine and we are following the development closely to provide well-balanced support with regards to the situation, says Carl Fredrik Birkoff, project manager for FBA's work with Eastern Europe.
Photo: People in Need, Nikishina, Ukraine, March 2015 (CC BY-ND 2.0)