The Taliban take control in Afghanistan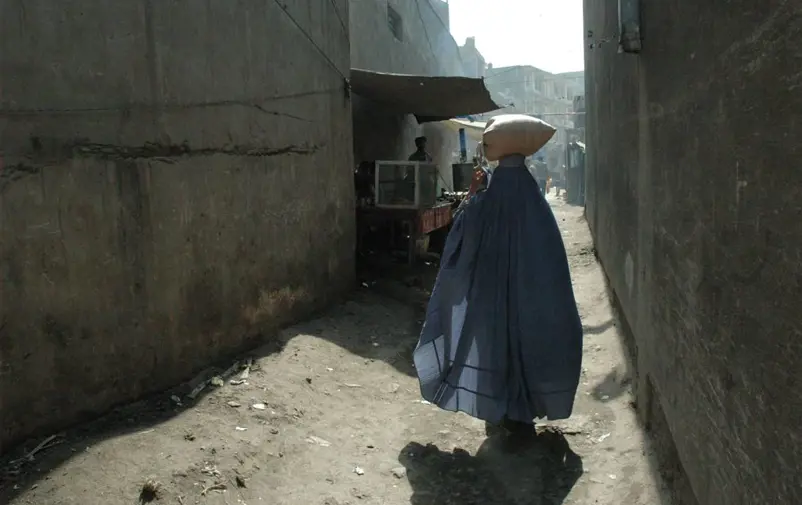 The conditions for a political solution to the conflict in Afghanistan have changed drastically since the Taliban seized control over Kabul on 15 August 2021. Since 2019, FBA, along with The Swedish International Development Cooperation Agency (Sida), has supported the Afghan civil society in vocalising their concerns in the peace process. The conditions for continuing these efforts are currently unclear. – We are now focusing on supporting those of our partners who are in direct need of help, says Cecilia Hull Wiklund, project manager for FBA's work with the Swedish development cooperation strategy for Afghanistan.
FBA staff in Afghanistan have been evacuated along with other Swedish representatives and are currently back in Sweden. The priority is now on getting an overview on the rapidly changed situation and maintaining a close contact with partners who remain in Afghanistan.
–There is a sensation of disappointment and a feeling of being abandoned within the Afghan civil society. Right now, FBA and Sida are focusing on supporting those of our partners who are in direct need of help, says Cecilia Hull Wiklund.
In August 2021, 20 Afghan civil society representatives were to arrive to the peace talks in Doha in coordination with the Afghanistan Mechanism for Inclusive Peace (AMIP) with the intention to put pressure on the negotiators to increase their peace efforts. A few days later, the historic peace talks were over as the Taliban had gained control of Kabul.
FBA senior dialogue and peace mediation adviser Eldridge Adolfo, who has worked with AMIP from its launch in 2020, had been preparing for the arrival of the AMIP representatives in Doha.
–The group was supposed to arrive for consultations with both parties in a last ditch effort to persuade them to continue the negotiations. However, with the negotiations having essentially collapsed, AMIP had to reconsider the value of having such a consultation. Both parties communicated as late as Saturday that they were willing to meet AMIP in Doha, but by then, a combination of weighing out the value of the trip as well as the logistical challenges that arose at the airport in Kabul, it just became impossible, Eldridge Adolfo says.
However, FBA continues to support civil society organisations who are trying to influence any dialogue that may take place.
–AMIP has now established itself as an impartial Afghan mechanism that is working for the wellbeing of Afghan society and not for any one political or conflict party. It has established good relations with both sides and civil society at large. AMIP can now try to make greater value of its position by making sure it can still act as a channel for communication and discussion in Afghanistan, particularly now in this period of great uncertainty, Eldridge Adolfo concludes.
Photo: Koldo. CC BY-NC-ND 2.0