"I hope we will have more success stories about women"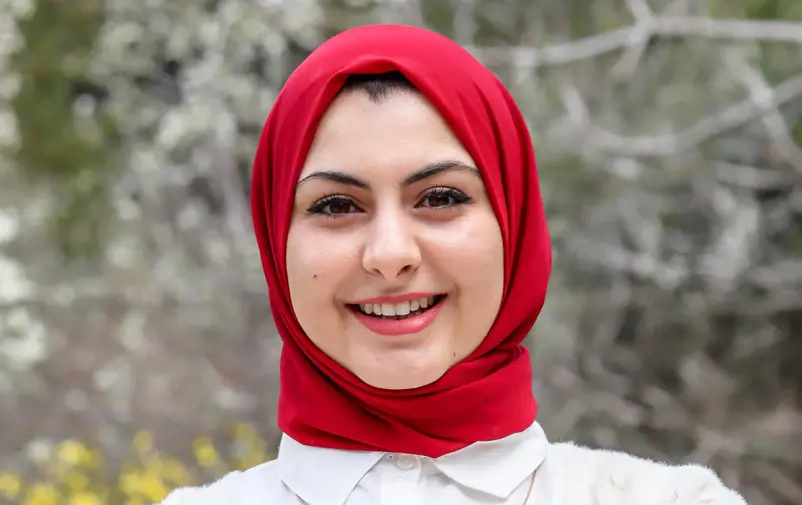 Fatmeh Hammad, 23 years, lives in East Jerusalem and holds a Bachelor of Law from Birzeit University.
This year she will work for the organization The Palestinian Initiative for the Promotion of Global Dialogue and Democracy (MIFTAH), based in Ramallah. MIFTAH was established 1998 and seeks to promote democracy and good governance in the Palestinian society.
As a volunteer Fatmeh has documented and reported on human rights violations in Palestine and carried out public campaigns to shed light on the situation and the victim's rights. During her studies, she assisted in the preparations of the University's first publications directory.
She wants to contribute with her commitment and hope that we will hear more success stories about women in political and social positions, who have been through difficult circumstances.
How do you want to contribute to MIFTAH's work with women, peace and security?
– I am passionate about working in the field despite its difficulties, and hope I will be able to meet and listen to people and contribute in this way. I believe in empowerment, and I seek to practice the meaning of the word in every situation; at the University, when volunteering, in my family and at work.
Where does your commitment come from?
– My main motivation is to meet people and inform them about human rights – knowledge should not be limited to us as students, workers or volunteers in these fields. To raise awareness about these concepts in marginalized groups will constitute the first step to find a solution to build a peaceful, sustainable society.
What does the scholarship mean to you?
– I want to do everything I can to prevent and stop human rights violations, and address their consequences. This is why I applied for the scholarship. I look forward to enhancing my knowledge of the Palestinian reality in the context of human rights and establish professional relationships with decision-makers, international and local institutions in order to cooperate with them in my future project.
What do you aim for in the future?
– My dream is to create a project to educate children who grow up in refugee camps. I want them to know their rights so they can defend and claim them.
Photo: Firas Abu Haibah