Can better leadership contribute to solving the world's conflicts?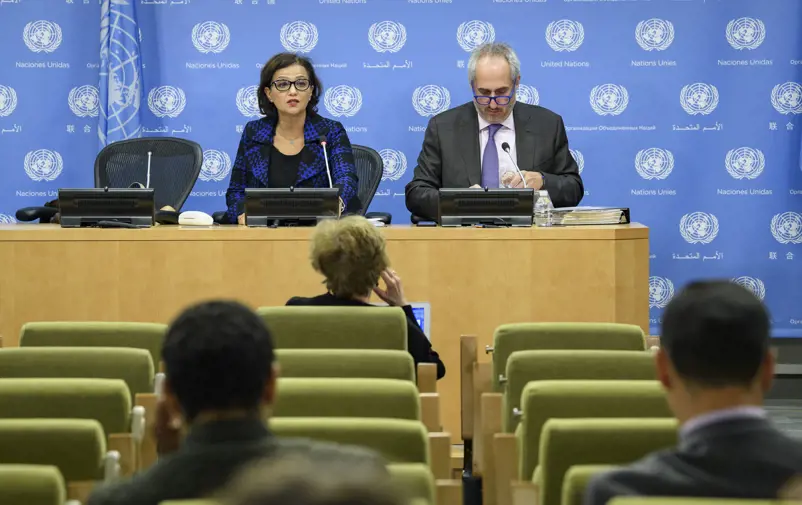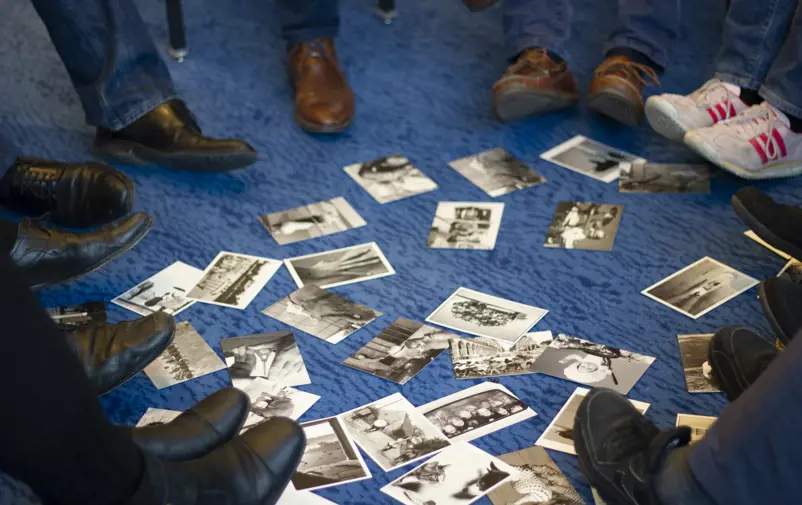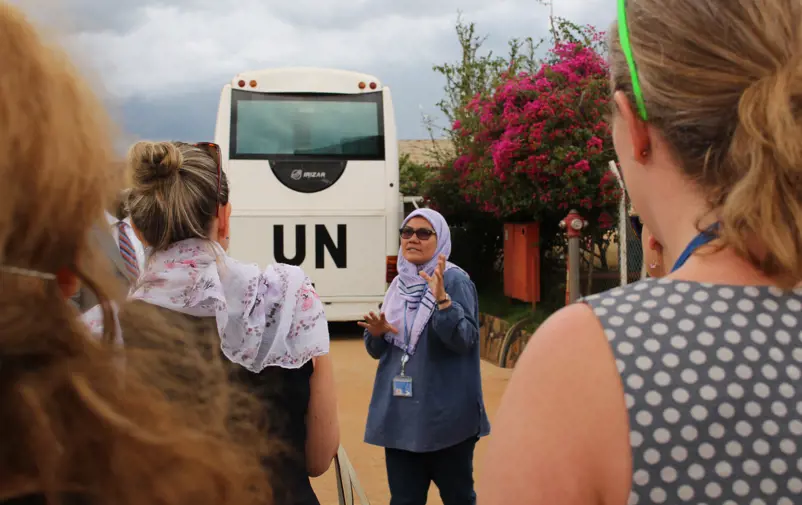 Many of the world's conflicts are protracted, and still unsolved despite long and costly international peace operations. Good leadership is a prerequisite for the success of these peace operations. Thus, leadership in peace operations has become an increasingly important part of FBA's work for peace and security.
Leadership and cooperation is one of FBA's areas of expertise, and leadership development plays an increasingly significant part in the work of the agency. There is also a growing demand for leadership support among FBA's partner organizations, in the realm of the agency's strategy assignments within Sweden's international development cooperation.
It is easy to understand why. Good leadership is considered a key factor for any organization to reach its goals.
– Good leadership and good cooperation is crucial for a peace operation to be successful and contribute to an efficient solution to the conflict, says Jens Schjörlien, responsible for FBA's program for leadership and cooperation in peace processes.
As part of FBA's efforts to strengthen international peace operations, the agency offers training for managers in the UN, EU and OSCE, and adapts the activities to the needs of each organization. For example, the aim of the Senior Women Talent Pipeline, which is supported by FBA, is to recruit more women to civilian top positions in UN peace operations.
Marie Blomdahl is a senior adviser working with leadership development at FBA. Among other things, she has worked with supporting directors in EU's civilian monitoring mission in Georgia, EUMM, that Sweden provides with staff.
– It was a much anticipated initiative! Our aim is to create long-lasting change, and our starting point is our partner's ownership and driving forces, Marie Blomdahl says.
Najat Rochdi works for the UN in Geneva and has long experience working for the organization, both in the field and at headquarter level. During her time as Deputy Special Representative to the Secretary-General, DSRSG, to the peace mission in the Central African Republic, MINUSCA, she witnessed violence on a daily basis. It gave her the energy to work even harder in order to try to contribute to ending the violence, poverty and human suffering. She emphasizes the importance of leadership for a team to function in such a difficult conflict context.
International peace operations comprise many different nationalities and represent a diverse range of actors such as the police, the military and civilian professionals – all with their specific culture. This can be a challenge.
– As the field workers rotate all the time, it is important to think of how to maintain knowledge within the organization, Marie Blomdahl says.
Interaction is fundamental for a team to be able to cooperate and reach its set targets. Marie Blomdahl mentions the need for common rules and norms, and a professional feedback culture, and stresses that the ability to lead oneself is necessary for all staff.
For Najat Rochdi, diversity is richness.
– Acknowledge the differences between people, respect and accept them. Try to make use of what every individual can bring to the group in order to achieve more and do better together!
The directors in international peace operations face tough demands, and they are often expected to be fully skilled from the start. Whereas the UN, EU and OSCE have systems to manage staff and budget, and secure compliance with routines and guidelines, leadership development is often scarce.
– There are many skilled leaders but they do not always get proper support from the system. The ability to ask for, and receive help, is sometimes not developed and there is often a lack of trust in the organization, Jens Schjörlien says.
Leadership is about visions and strategies, inspiring and motivating the staff to deliver results. In international peace operations, the focus is on preventing violence and creating safety for people. But good leadership is required to obtain these results.
Change takes time. Jens Schjörlien has noticed that FBA's partners are changing their approach to leadership.
– For example, the UN has started to include leadership skills in a more systemized way in trainings for the staff, and there is an effort at the EU External Action Service to improve support for mission managers, he says.
Najat Rochdi welcomes the current ambition of the UN to strengthen leadership skills within the organization, and the efforts made to recruit more women leaders through the program Senior Women Talent Pipeline, where she has participated as a mentor in cooperation with FBA.
– Last year we finally managed to reach 50 per cent women in senior positions, Najat Rochdi says.
She has gained a lot of experience from being a manager in various situations. She has realized that a leader is nothing without a team, and that you need to stand up for your own values as well as the principles of your organization.
– Nothing is more exciting and inspiring than knowing that tomorrow I will learn something new, Najat Rochdi says.
Photo 1: UN Photo/Manuel Elias. Press briefing with Najat Rochdi, Deputy Special Representative for MINUSCA in the Central African Republic.
Photo 2: FBA/Linda Forsberg. An exercise during FBA's leadership training for the EU monitoring mission to Georgia, EUMM.
Photo 3: FBA/Linda Forsberg. Leadership training in Uganda for participants in the Senior Women Talent Pipeline.