FBA to host meeting on the future of UN peace operations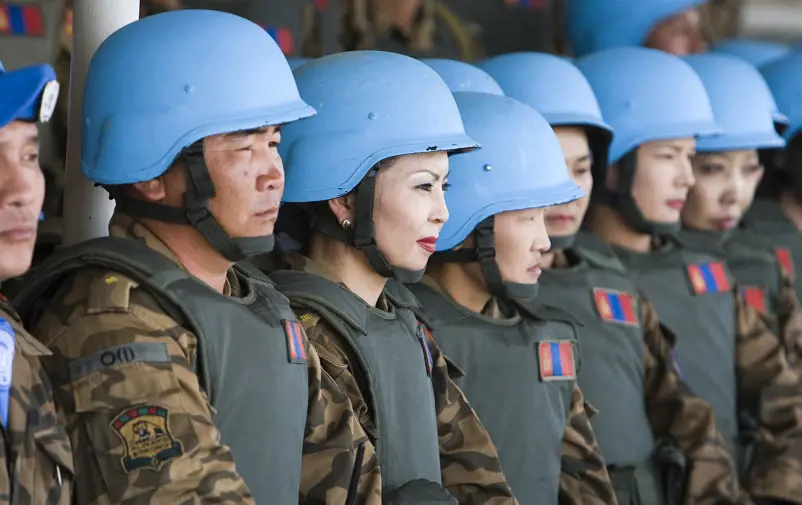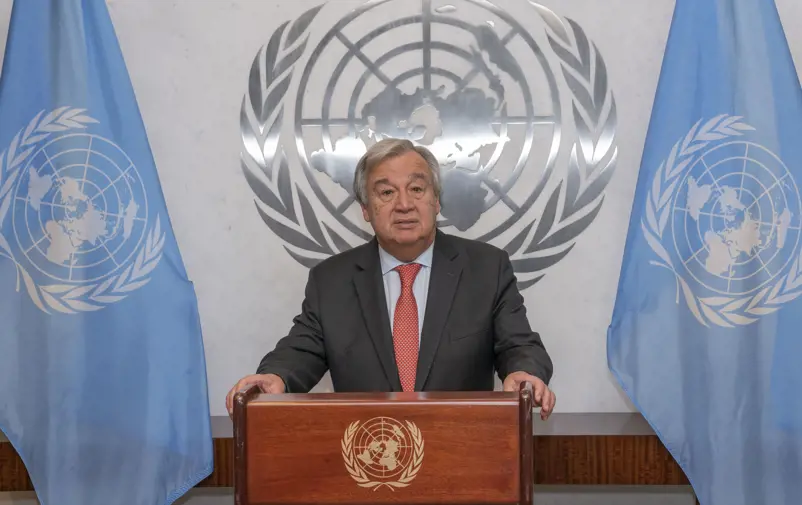 The UN's peace operations are in need of improvement, according to Secretary-General António Guterres. Important actors from around the world are now gathering in Stockholm to discuss how to reform the operations. FBA is hosting the meeting together with the Swedish Armed Forces.
UN peacekeeping is celebrating its 70th birthday. Since the start in 1948, 71 peace operations have been deployed by the UN. Over one million people have served in the operations, both military, police and civilian personnel.
Around 80 000 of them have been Swedes. Sweden is also an important financial contributor to the UN system, and Sweden has, through its long-running support for Challenges Forum, offered a platform for the development of UN peace operations.
– Challenges Forum brings together organizations from various countries that play an important part in the operations. We are sort of an arena where those organizations can meet and discuss key issues, says Björn Holmberg, Head of the Challenges Forum International Secretariat.
FBA is hosting the secretariat, and is also one of four Swedish partner organizations within Challenges Forum. The others are the Swedish Armed Forces, the Swedish Police, and the Swedish Prison and Probation Service.
– We arrange a yearly meeting for all our 49 partner organizations from 22 different countries. This year, the meeting will be held in Sweden for the first time in over ten years, Björn Holmberg says.
Challenges Annual Forum 2018 will be held on 28–29 November in Stockholm, co-arranged by FBA and the Swedish Armed Forces. This year's theme is Action for Peacekeeping, a new initiative from UN Secretary-General António Guterres.
– Action for Peacekeeping is an appeal for all countries to commit to the improvement and modernization of UN peace operations. At the Challenges Annual Forum, participants will discuss how to do this in practice, Björn Holmberg says.
A number of high-ranking UN officials will participate in the meeting, as well as representatives from the permanent member states in the UN Security Council and representatives from top-contributing countries, with regards to both financial and staff contributions.
– UN peacekeeping is facing several challenges. Shrinking funding is one issue. USA threatens to cut its financial support. Can we improve the effectiveness of peace operations, so that less money is needed? Can we invest more in conflict prevention, so that the need for peace operations is reduced? And how can we make sure that the operations have reasonable mandates, and that the multi-national staff serving in the operations all have the right training and equipment? Those are just some of the topics to be discussed, Björn Holmberg says.
Safety is another issue of importance. Over 3000 people have been killed while serving in UN peace operations. The number has increased drastically during the last years. History is one reason. Traditionally, UN peace operations have been deployed after a ceasefire agreement has been reached, in order to monitor the implementation of the agreement and to support peace talks. However, several of the 14 existing UN peace operations are deployed to war zones where no armistice is in sight.
– Today's conflicts are also very complicated, with a multitude of armed groups and elements of terrorism. The objective of Challenges Annual Forum 2018 is to put forward a concrete proposal on how UN peace operations can tackle those challenges, Björn Holmberg says.
Photo of UN peacekeepers: Eskinder Debebe/UN Photo
Photo of UN Secretary-General António Guterres: Cia Pak/UN Photo