Young voice for peace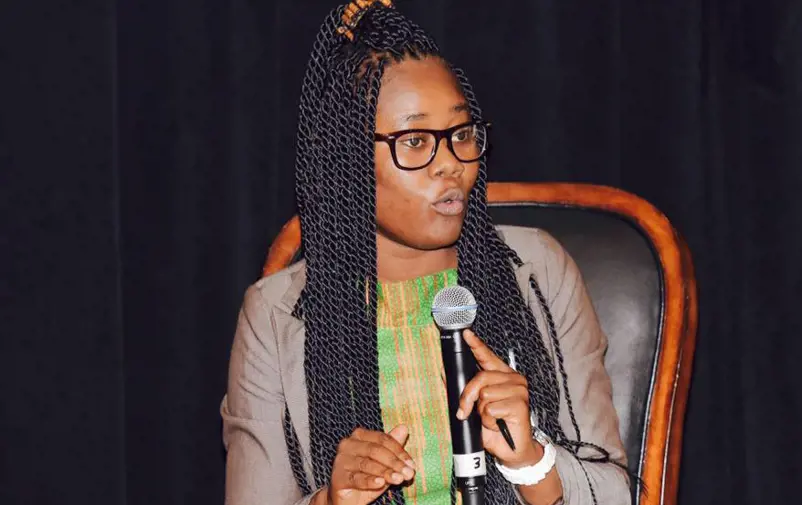 A well-known peace builder in Liberia and an inspiration for many young peace activists, Gwendolyn Myers is an influential leader devoted to young people's rights. After participating in FBA's course on dialogue and mediation she shared her view on challenges and opportunities for young people in the work for peace.
Almost half of the world's population is under the age of 24 and young people are both victims of and perpetrators in conflicts. Gwendolyn Myers is the founder and executive director of Messengers of Peace, a Liberian non-government organization that promotes peace through young people's active involvement and participation, engaging over a thousand volunteer peace messengers.
– Young people are not given equal participation in the work for peace, and to be honest, youth are still looked down on and perceived as receivers – rather than influencers around the table. We will continue this work until our voices are heard, she says.
In 2015, Gwendolyn delivered the first ever official address to the UN Peacebuilding Commission on behalf of the United Network of Young Peacebuilders (UNOY) on youth as equal partners in peace and security issues.
­– The agenda for young people's participation is new as UN Resolution 2250 on youth, peace and security was adopted only a year ago. We are actually in a very interesting time now, when we can look at what this resolution has changed and what really happened during this past year. It is fair to say that it was game changer for youth involvement and something that gave us legitimacy. But we have a lot to do.
After having spent one week at the FBA's headquarters in Sandö, where she participated in a week-long course on dialogue and mediation, Gwendolyn is thinking about creating new platforms for youth.
– I am familiar with your Swedish women mediation network and other similar international initiatives. I foresee a global youth mediation network, linked to the global women networks for mediation. Because we need trained youth mediators that can mediate in conflicts involving young people! That would be much more effective and we cannot overestimate the peer to peer partnership and engagement between young people. Young people talking to young people.
What would you say are the successes in promoting youth participation in Liberia this far?
– I want to give credit to the Liberian government – and to Sweden for supporting youth participation in peace and security. Sweden represented by the Swedish embassy in Monrovia is very active in supporting the agenda for youth, peace and security. The fact that a youth representative was given the opportunity to speak officially on behalf of youth during the multi-stakeholder conference on sustaining peace in Liberia is a clear and important signal. The conference was held during the visit of the UN Peacebuilding Commission led by Ambassador Olof Skoog, Permanent Representative of Sweden to the United Nations.
Is it possible to compare the agenda for youth participation with the agenda for women's participation in peace processes?
– There is an important link between resolution 1325 on women, peace and security, and resolution 2250 on youth, peace and security. Women's issues are connected with youth issues, since both groups are excluded from decision making processes that affect their lives. And both agendas need to be reviewed in deep consultations, to see what is missing and what needs to be strengthened.
Read more
To read more about the FBA's work within the field of conflict prevention and conflict resolution, click here.
To find out more about the FBA's work in Liberia, click here.