Strengthening Africa's regional forces for peace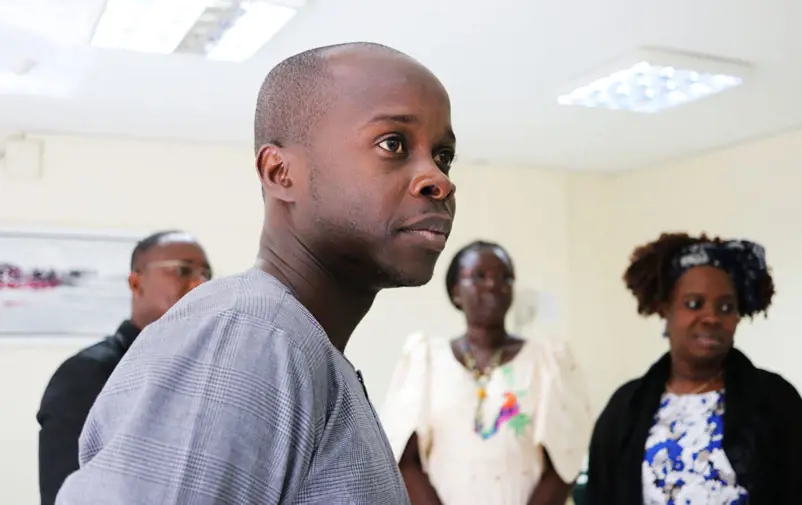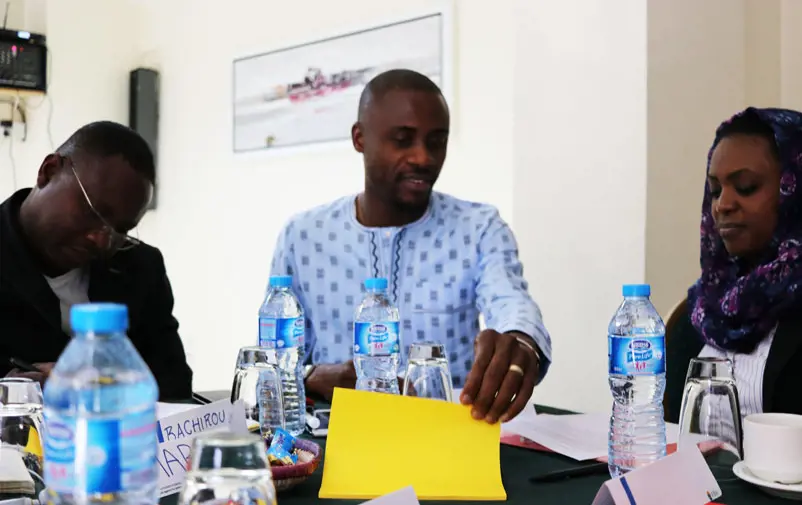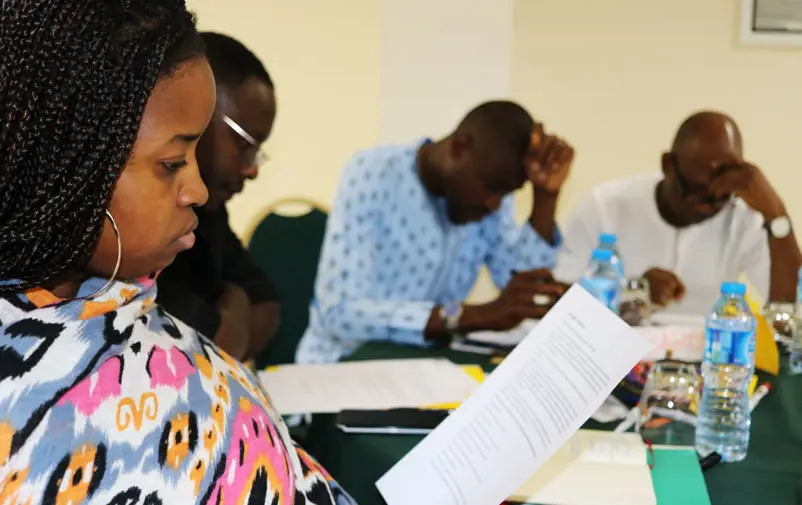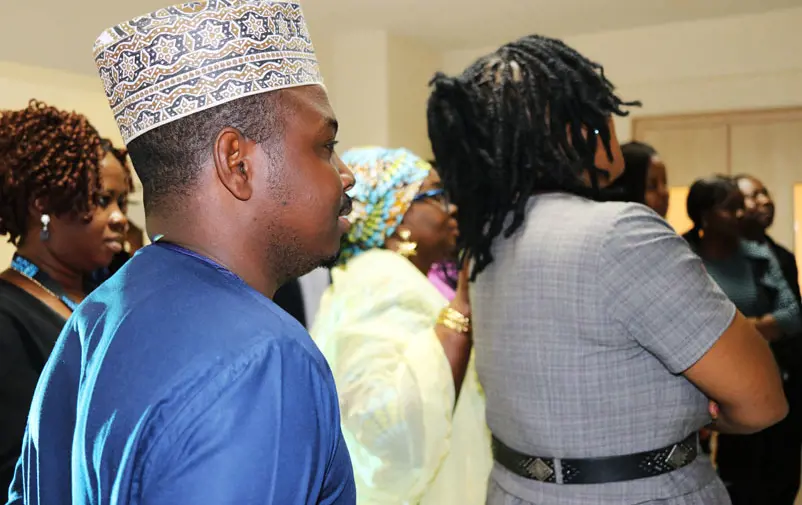 Millions of people in sub-Saharan Africa are displaced due to war. FBA is now establishing long-term collaborative relationships with various regional organizations in order to contribute to a peaceful development on the continent. At the forefront is the cooperation with ECOWAS, a community of 15 countries in West Africa, to which FBA offers training for key personnel.
ECOWAS, Economic Community of West African States, was established in 1975 and has created a trading bloc in the region. ECOWAS also serves as a regional peacekeeping force. The organization has implemented a so called early warning system in order to be alerted of the first signs of a crisis in a member state and, when needed, it can initiate a mediation process. If a crisis escalates ECOWAS can deploy a peacekeeping force. At the moment ECOWAS has one ongoing peace operation; the mission in Guinea Bissau in place since the 2012 military coup in the country.
But how does armed conflict affect different groups– for example women, men, youth and adults? How can one make sure that all groups are involved in a peace process? The questions spark a vivid debate when FBA is conducting a training on gender mainstreaming and inclusive peace-building for the staff at ECOWAS' department for political affairs, peace and security.
–We identified a need for gender mainstreaming in our work. When FBA offered to do the training we accepted, says Halima Ahmed, commissioner and head of the department.
More FBA trainings are being planned for the staff at the ECOWAS headquarters in Abuja, Nigeria, for example on electoral violence and how it can be prevented.
The trainings are part of FBA's efforts to strengthen regional organizations in Africa working for peace and security. In 2016 FBA was commissioned by the Swedish government to do so, through Sweden's strategy for development cooperation with sub-Saharan Africa.
FBA's cooperation with ECOWAS has gone furthest ahead. But FBA is also collaborating with IGAD, an organization of states in eastern Africa, and the AU, African Union, an organization for all African states.
– Many of the challenges that Africa is facing cut through borders. That is why FBA is tasked with strengthening regional organizations, mainly through training, mentoring and advising in order to enhance capacity, says Emma Skeppström, project manager for FBA's work with sub-Saharan Africa.
One example of a cross-border security problem is Boko Haram, a terrorist group originating from northern Nigeria, now also plaguing the neighbouring countries of Chad, Cameroon and Niger. The violence has created a humanitarian crisis with refugee flows and widespread famine.
– No country can solve this problem on its own, says Emma Skeppström.
FBA is also commissioned to contribute to the inclusion of women and youth in the work for peace in sub-Saharan Africa. Women, though they make up half of the population, are often excluded from political decision-making. Youth as well, despite more than half of the African population being under 30 years of age.


Voices from ECOWAS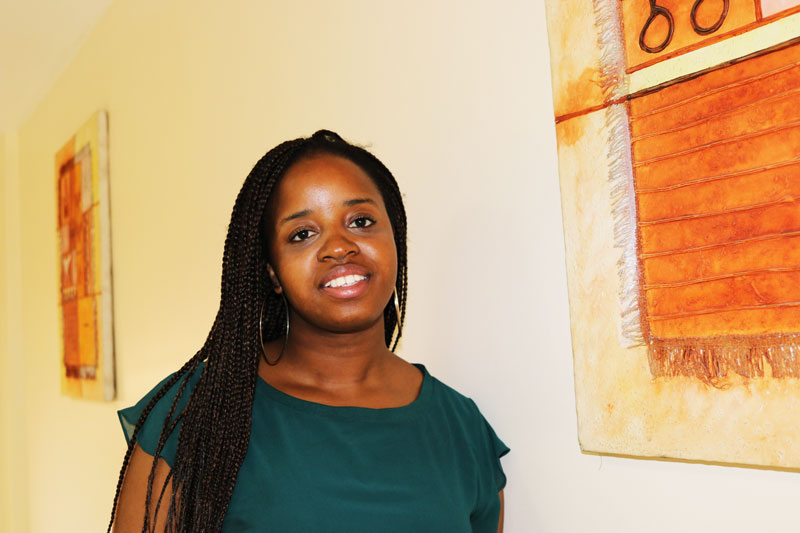 Mariame Camara
Mariame, you work with dialogue and mediation at ECOWAS. How do you view the role of the organization in the efforts for peace and security in West Africa?
– In my opinion, ECOWAS is at the forefront in this area. I think it is because West Africa has a history of violence with, for example, the civil wars in Sierra Leone and Liberia. So peace-building is at the core of ECOWAS' work. We have, among other things, established national peace councils in a number of member states, and our goal is for every state to have one.
What do you think about the future of ECOWAS?
– We need to focus on conflict prevention and learn from the past. We must strengthen political dialogue in the member states, so that disputes are solved through discussions and not by violence. ECOWAS also has a vision for 2020 which says that ECOWAS is for the people, not for the member states. I find this important. Our mission is to make people's lives better.
How can actors such as the FBA contribute to ECOWAS' work?
– I think it should be about cooperation, about creating a win-win situation. Actors such as the FBA can contribute by offering trainings for ECOWAS staff, and ECOWAS can contribute with a lot of knowledge and experience from peace-building.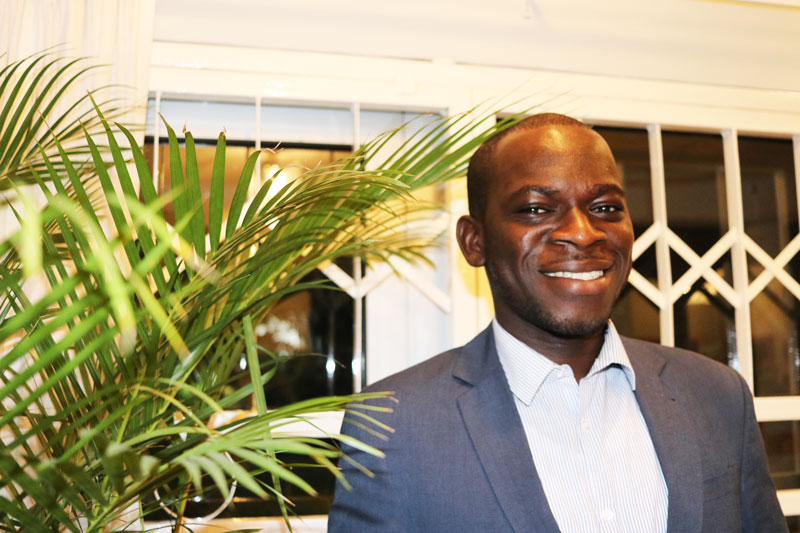 Mubin Bakare
Mubin, you work with democracy, good governance and rule of law at ECOWAS. What does this mean?
– The work encompasses many areas. One is to fight corruption in all member states. We also strive for more women and youth to be included in political decision-making in the region. We hold trainings for registered political parties in the member states, pushing them to nominate more female candidates and young candidates ahead of elections.
What is the role of ECOWAS in the process of democratic development in West Africa?
– ECOWAS has done a lot. A recent example is Gambia. Gambia was headed for crisis, after President Yahya Jammeh lost the elections in December 2016 but refused to accept his defeat. The heads of state in a number of ECOWAS countries tried to negotiate with Jammeh in order to convince him to step down. When he still refused, ECOWAS deployed troops to Gambia. The military intervention made Jammeh let go of power.
What can the cooperation between ECOWAS and FBA lead to?
– ECOWAS has turned West Africa into one of the most stable regions in Africa, through the organizations' work for democracy and human rights, conflict prevention, mediation, peace operations, fight against corruption and other things. But we could do more. FBA could offer trainings for ECOWAS staff on various issues, so that we can strengthen our capacity.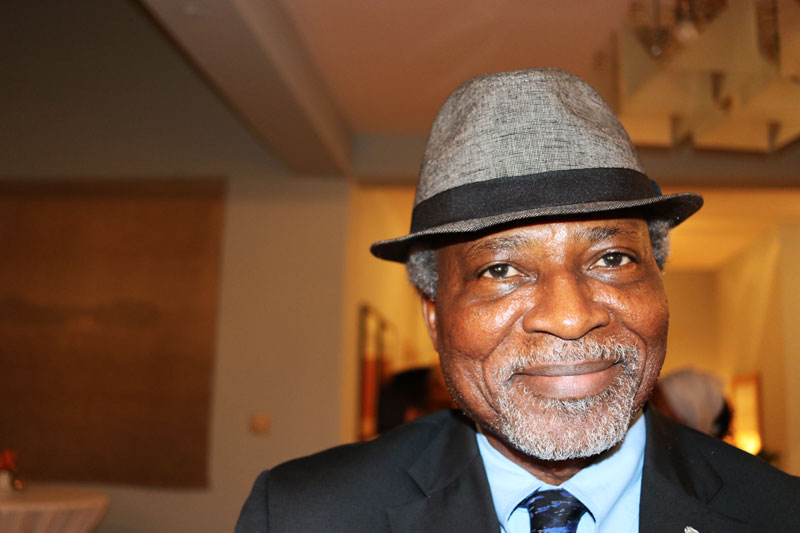 Oluwafisan Bankale
Oluwafisan, you work with small arms and light weapons at ECOWAS. Can you tell us more?
– My colleagues and I work to ensure respect for the legal framework in place in West Africa regarding arms control. There is the global UN Arms Trade Treaty, and the regional ECOWAS Convention on Small Arms and Light Weapons. The ECOWAS Convention bans arms trade and the transfer of arms into all member states. If a state needs to buy weapons, for equipping their military forces or police for example, it needs to apply for an exemption from the ban. A commission is handling the applications, and we make sure that all weapons entering the ECOWAS states have been accepted by the commission.
You participated in FBA's training for ECOWAS on gender mainstreaming in peace-building. How can you apply a gender perspective to arms control?
– It might surprise you, but the gender perspective is very important to us. When a member state applies for an exception to the ECOWAS ban on arms trade, the application must be examined from a human rights perspective. If the application is accepted, could the weapons be used to commit human rights abuses? And as women's rights are human rights, it is important to look at the applications from a gender perspective. States that have a history of sexual and gender-based violence being committed by state forces should not be allowed to buy guns.
How can FBA continue to support ECOWAS?
– Gender mainstreaming trainings are great. We need to get better at gender mainstreaming at ECOWAS, in order to be more effective. FBA could also contribute with other types of training.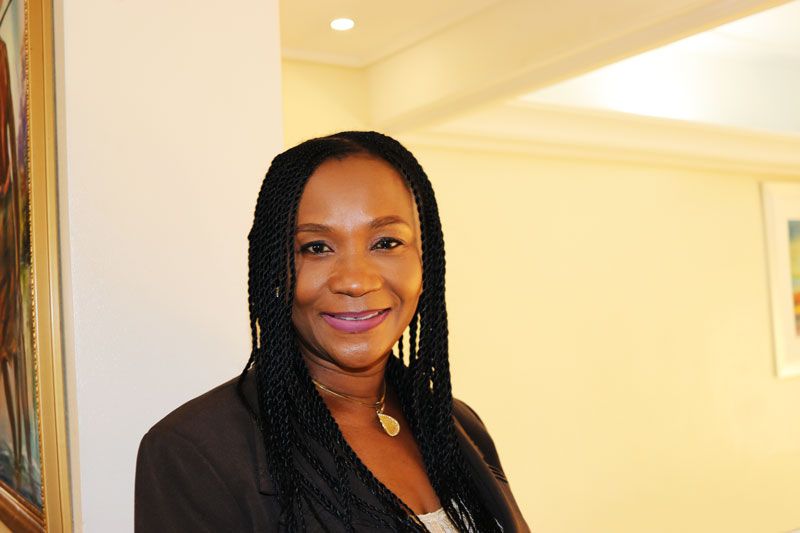 Kete Gillis
Kete, you work with human rights at ECOWAS. Can you tell us about your work?
– I monitor respect for human rights in the member states and file reports on suspected violations. An example is children's right to education which is violated right now in northern Nigeria. Because of the Boko Haram crisis many schools are closed.
What is ECOWAS' role in the work for peace, security and respect for human rights in West Africa?
– Our work is an important one. Among other things, we are planning activities in Sierra Leone ahead of the elections next year. We reach out through the media in order to encourage people to use their right to vote, and we observe elections.
How can FBA contribute to strengthening ECOWAS?
– Through trainings for our staff. For example on conflict prevention, mediation, effective peace operations and women, peace and security.