FBA part of the reconstruction of Iraq after IS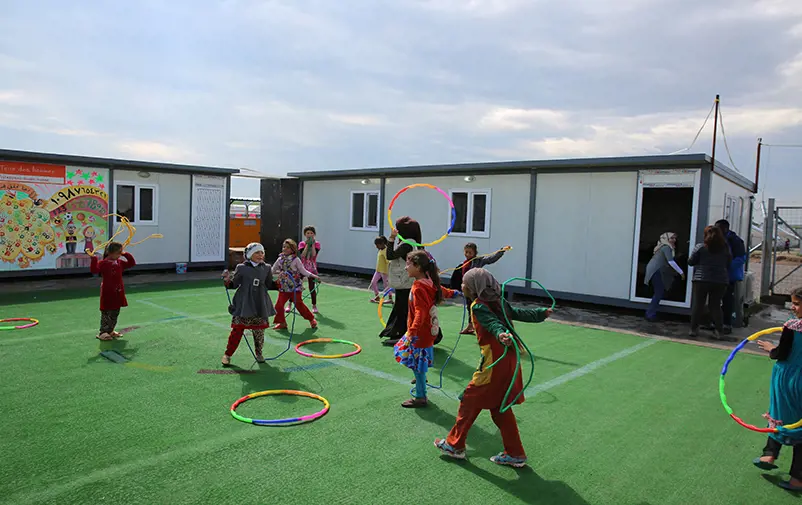 Iraq needs to be rebuilt after the war on IS, and FBA has an important role to play. The Swedish government has commissioned FBA to support peace-building and state-building in Iraq for the next five years.
Iraq is a country torn apart with the war on IS, constant terrorist attacks and three million internally displaced persons. The Swedish government has now adopted a new strategy for Sweden's development cooperation with Iraq 2017–2021, with 200 million SEK per year allocated from the Swedish development cooperation budget. FBA is given the assignment to support a peaceful development in Iraq.

– Iraq is facing many difficulties. The war on IS has an enormous cost, in lives and in resources. We see cities completely destroyed. Children missing out on years of education. This new assignment gives FBA an opportunity to give long-term support to the reconstruction of Iraq, Joel Ahlberg says.

Joel Ahlberg has already been working several years with FBA's support for peace-building in Iraq. After the US invasion in 2003 that ended the reign of dictator Saddam Hussein, Iraq has been plagued by chaos and violence. In order to strengthen the national reconciliation process FBA carried out a project during 2008–2010, where representatives from different groups in Iraq were brought together to discuss and solve disputes. Another project followed in 2013–2015, when FBA brought together academics, politicians and public officials from various parts of Iraq to develop an analysis on how the oil export revenues can be used to create lasting development.

– The new assignment the FBA has been given by the Swedish government is related to our previous work in Iraq. It is very important to build upon existing experience and make use of contact networks already in place, Joel Ahlberg says.

During the upcoming five years, FBA will mainly support the Iraqi government in their work for national peace and security.
– Iraq must try to look forward. FBA's aim is to be an influential partner to the Iraqi government when they build strategies for the future.

It is not an easy task the FBA has been given. Not the least because of the dire security situation in Iraq, with new terrorist attacks every week.
– The security situation is a great challenge and we must always take it into account when we plan our work.

A large-scale military offensive is currently being carried out against the terror group IS in Mosul, Iraq's second biggest city.
– Mosul is gradually being liberated from IS, which is a great achievement. But at the same time many questions arise. How do we handle the legacy of IS? And how can we create reconciliation between different communities in Iraq, so that they can live side-by-side again? Iraq is a very divided society, with conflicts between Kurds and Arabs, Christians and Muslims, Sunnis and Shiites and so on. Political dialogue is needed to solve disputes and bridge gaps between people, Joel Ahlberg says.
Photo: UN Photo/Sarmad Al-Safy