Better to prevent risks than put plasters on the wound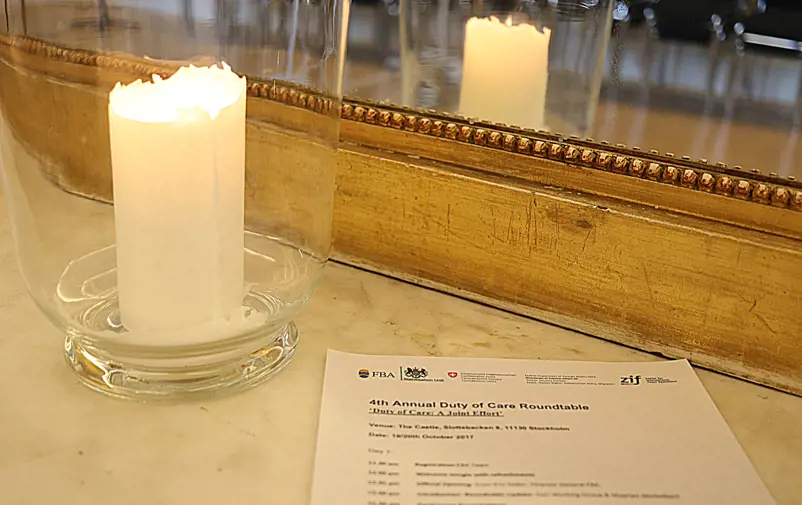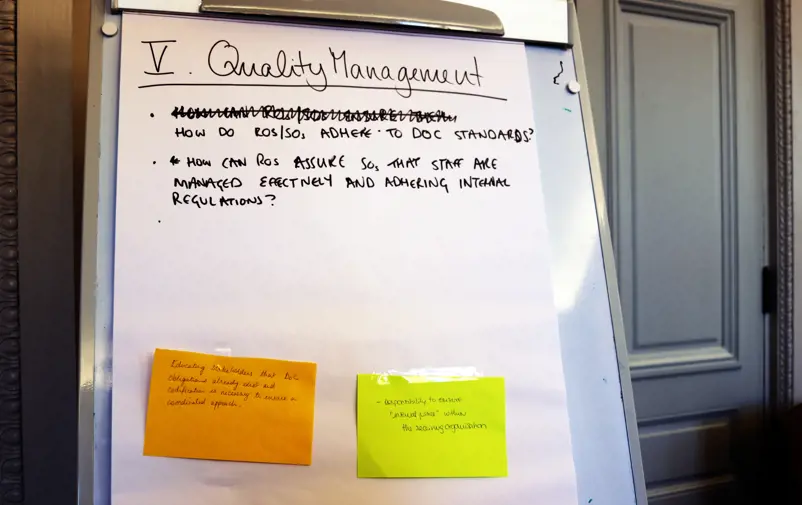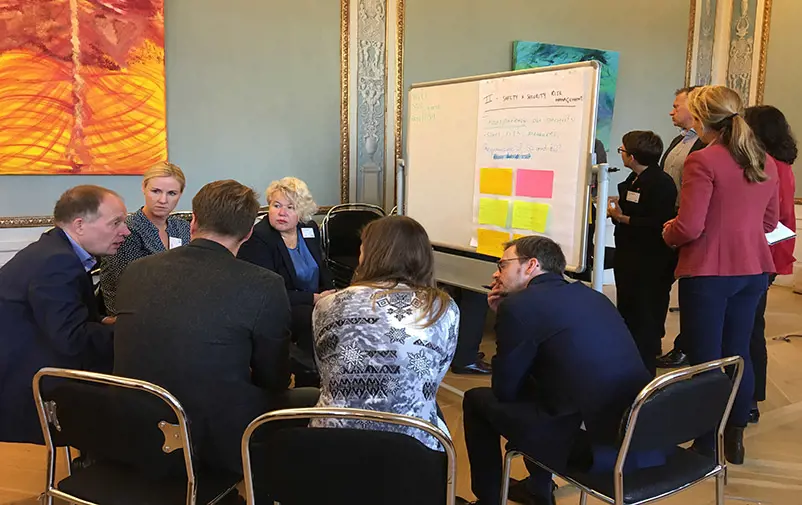 Who is responsible if something happens to me on an international mission? Is it FBA that has recruited and seconded me or is it the organization that I work for in the field? Duty of care is a central concept for organizations that second staff to high-risk environments and regulates the employer's obligations towards its employees.
During a year around 75 Swedes are seconded by FBA to international missions for the UN, the EU, the OSCE and TIPH. As an employer, FBA must be sure that employees are taken care of in the best possible way when deployed. Secondees also have to be aware of their responsibilities and understand that they need to be prepared to handle difficult situations they might be confronted with.
Employers' responsibility is regulated in laws and rules, but questions regarding morals and ethics are equally important. This was discussed at the roundtable that FBA hosted mid-October. For the first time representatives of the UN, the EU, the OSCE and NATO, that receive civilian personnel on international missions, participated and presented their views on employer responsibility.
– It is important that we agree on how to share responsibility and that we have a common approach in order for field staff to have as good working conditions and labour standards as possible. It has to do with legislative protection but also how to take good care of your staff, explains FBA's Staff Counsellor Adam Storey who supports the secondees before, during and after their missions.
Questions regarding security arrangements are both difficult and sensitive, and few organizations are willing to reveal details about their emergency preparedness. One of the conclusions from the roundtable was that the seconding and receiving organizations have to improve information sharing and articulate their needs and expectations in a transparent manner.
– Communication is essential, Adam Storey emphasizes. We have to be explicit and say that FBA covers these aspects – these we see as your responsibility.
Common ground is required when it comes to the seconding and receiving organizations' accountability. When there is an evacuation for example, the division of responsibilities must be clear-cut – colleagues cannot be left behind.
– FBA has a legal responsibility for the people we second and therefore we have to make sure that all parties are serious about their commitments, says Adam Storey.
Deployments to the UN are expected to increase in the coming years, and more people go on missions that require individual contracts.
The government decides to which countries Sweden deploys staff. The decision to support a certain mission is based on political judgements. FBA's task is to recruit, train and second and support civilian experts, and in addition attempt to mitigate potential risks.
– If a risk is foreseeable you should deal with it – regardless of if the impact is small or big, says Maarten Merkelbach, who has written "Voluntary Guidelines on the Duty of Care to Seconded Civilian Personnel" – the international guidelines that FBA and six other organizations launched this spring.
Pre-deployment training and ongoing support for staff is costly. But it is a good investment since it is by far more expensive to deal with incidents afterwards.
– It is simply better to prepare personnel who will work in the Democratic Republic of Congo or Myanmar on difficulties that can arise instead of just sending them off and hope that it will work out well!
According to Maarten Merkelbach every organization has to weigh the risks against what it wants to achieve and think through what negative consequences the organization is willing to accept.
Organizations that do not fulfil their responsibilities as employers get a bad reputation, which in the long run hampers the recruitment of new coworkers.
– An organization that looks after its employees performs better and is better at reaching its goals, says Maarten Merkelbach.