Progress on work with Kosovo's security sector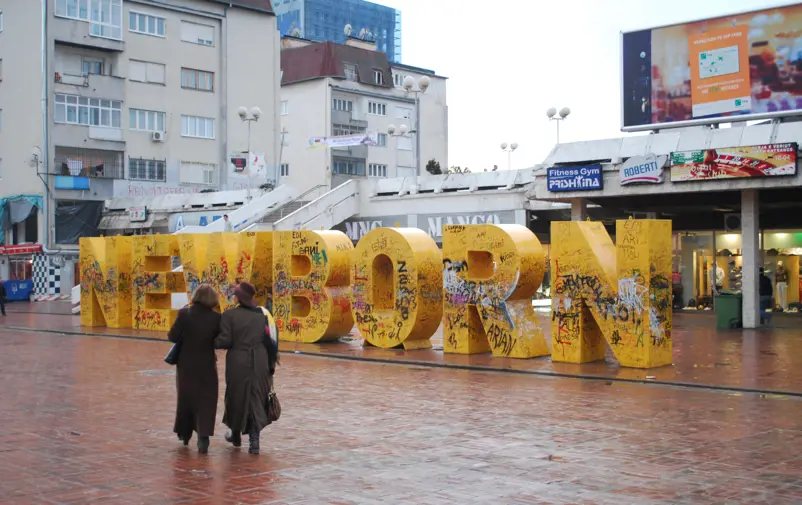 Over the last five years the FBA has sent advisers on secondment to the Kosovo Security Council Secretariat. The project in the youngest country of Europe is now coming to an end. "Kosovo will now stand on its own feet", says Andreas Berg, who has been occupying the post for the last two years.
In 2010 the Swedish government commissioned the FBA to second a civilian adviser on security sector reform to the Kosovo Security Council Secretariat, which supports the government of Kosovo in all issues related to security.
Andreas Berg has been the FBA's man in Pristina, the capital of Kosovo, during the last two years.
– I have, among other things, been giving advice regarding the creation of a national strategy against radicalization. Since 2013 some 250-300 Kosovan citizens have been traveling to Syria in order to join Daesh and fight. It is a very high number per capita. Kosovo's strategy against radicalization addresses how the authorities can prevent such radicalization, says Andreas.
However, the strategy refers not only to religious radicalization, but also to other types of extremism, such as extreme Albanian and Serbian nationalism.
– With the strategy, Kosovo has gone further than many Western European states lacking strategies against radicalization. Kosovo can be said to have taken the lead in this issue, and the FBA has contributed to this fact, says Lennart Danielsson.
Lennart Danielsson is head of the FBA's work on security sector reform.
– Our adviser in Kosovo has not only been able to influence the strategy against radicalization. In addition, an important review of the security sector in Kosovo has also been carried out. Tasks are now being more clearly divided between different actors in the security sector in Kosovo, says Lennart.
As a result of the achievements, the Swedish secondment to the Kosovo Security Council Secretariat is now coming to an end.
– I will go home and start to apply for new jobs. Representing the FBA in Kosovo on my own for two years has been a unique experience. Normally, the FBA seconds personnel to international peace missions led by, for example, the UN and the EU. This has been a very special appointment, a bilateral secondment of a Swede directly to a Kosovan authority, Andreas says.
­– Through this secondment, the FBA has proven that this type of appointment works well. We can place an advisor in another nation's state apparatus, and thereby exercise influence and attain certain results. Even if it takes time, Lennart adds.
According to Andreas, Kosovo is still facing major challenges, such as widespread unemployment and corruption, organized crime and weak state institutions. Kosovo is also suffering from mass migration and political volatility.
– But there is progress being made.
Read more