From Sanaa to Sandö – a chat on mediation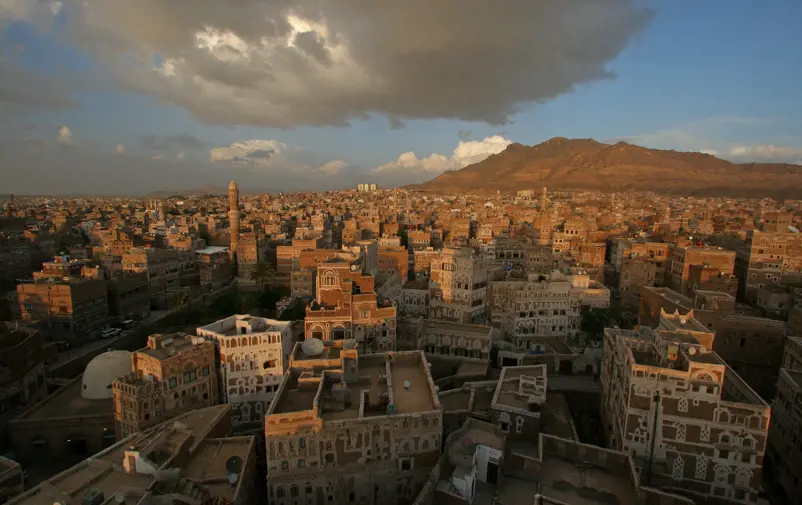 The FBA and the UN have collaborated on dialogue and mediation trainings since 2006 and the joint venture has developed into a yearly FBA-led course for UN staff in the area of dialogue and mediation. Omar Aboud is one of this year's participants and takes a break from the Yemen peace talks to spend a week at Sandö, Sweden.
The training gathers 26 people; UN staff and selected individuals from regional partner organizations with the aim to contribute to more effective dialogue and mediation. The course highlights themes such as conflict analysis, mindful communication and facilitation skills, trust-building, frameworks of dialogue and mediation, and process design.
One of this year's course participants is Omar Aboud, Senior Political Affairs Officer at the office of the UN Special Envoy for Yemen. Although the office is based in New York, Omar spends most of his time traveling between various Middle Eastern and Gulf capitals, such as Muscat, Riyadh, Amman, and Cairo, as well as in Yemen, where a conflict escalated last year in the capital Sanaa. Omar is directly involved in the ongoing UN-led peace process and just left Kuwait, where the Yemen peace process kick-started on 21 April, to attend the weeklong course at the small island of Sandö in Sweden.
Could you please tell me more about your role at the office of the UN Special Envoy for Yemen?
– Sure. It is a small office and I work in the area of mediation. I travel a lot, alone or together with the Special Envoy, Ismail Ould Cheikh Ahmed. I help mediate between the parties to the conflict, so I travel to Riyadh and Aden, where the Government of Yemen is based, and to Sanaa and Muscat to meet with the leadership of Ansar Allah (also known as the Houthis) and the General People's Congress (GPC). We engage with the parties with the objective to reach an agreement on the implementation of Security Council resolution 2216 from 2015, which stipulates ending of the hostilities in Yemen, peaceful settlement of the conflict and return to an orderly political process.
How would you describe a regular day at work?
– We are now in the middle of peace talks, so it's never a regular day at work. For the last nine or eight months, I have been staying at hotels, sometimes spending only a day or two in one capital before jumping to the next one. The peace talks are taking place in Kuwait and since 21 April we carry out mediation and negotiation work between the parties, as well as engage with other regional and international partners.
How do you work to build trust in the mediation process?
– Trust-building takes a long time of regular engagement. You also need to gain trust in your expertise and abilities, including by demonstrating good knowledge of the region, the local dynamics and the players. I spend a lot of time listening to their concerns and aspirations and discussing the UN envisioned plan for a peaceful settlement of the conflict.
Would you even say it is a kind of friendship?
– Well… yes, it is a friendship in a way. With both parties. Sometimes when I meet with the Houthis and GPC in Sanaa we sit together on the floor for hours discussing political issues. And it's the same with the government side, although often more formal. Of course I have a professional role, but it's still a kind of friendship. I am in constant contact with all parties of the conflict, including the main parties, politicians and political parties, civil society and media groups.
How would you describe the current status of the peace process?
– There are reasons to be optimistic at the moment. We had a constructive round of talks last year in December in Switzerland, where the parties met and discussed various aspects of conflict settlement. We even got to discuss confidence building measures, and the talks led to the release of some prisoners and measures to ease the flow of humanitarian support. So we are building on that and moving forward. The cessation of hostilities that went into effect on 10 April is to a large degree holding. We are now in the second week of renewed round of talks and we meet the parties, separate or together, in plenary or in smaller groups. What is important is that we are meeting on a daily basis and discussing substantive aspects of the implementation of Security Council Resolution 2216.
Women are still an underrepresented group in mediation and negotiation. How many women are there in the Yemeni peace talks?
– During the last round of talks in Switzerland, there were only two women, one representing each side, despite pushing for higher number of women participation. This round of talks, we requested to at least double that, but we ended up with a total of three women only. In addition, a women non-governmental group has been established in the autumn of 2015 through cooperation between the Office of the Special Envoy for Yemen and UN Women. Unfortunately, this group could not be present during the talks in Switzerland, but we are pushing for them to travel to Kuwait this time to actively contribute to the negotiations. As for the UN team, we have good women representation. As a matter of fact, I am the only man in our political unit, which comprises three women. We also have a large number of women facilitators and experts who joined the team temporarily only for the Kuwait talks.
Why did you decide to take a break from the peace talks to join this course?
– I was planning to participate last year, but couldn't make it due to a constitutional crisis in Somalia where I was working at that time. I'm happy to be here now, there is much to learn on mediation, on how to develop skills and move forward as a mediator. Theoretically, but also practically. It is a broad field. I like the course very much, it is very engaging and informative. It builds a common experience and the resource people are very good and knowledgeable.
Does this course make you better equipped as a mediator?
– Yes. It makes me better equipped not only in my current role in the Yemen peace process, but as a UN staff member and for my coming missions.
Photo: Richard Messenger