Challenging the images of women in war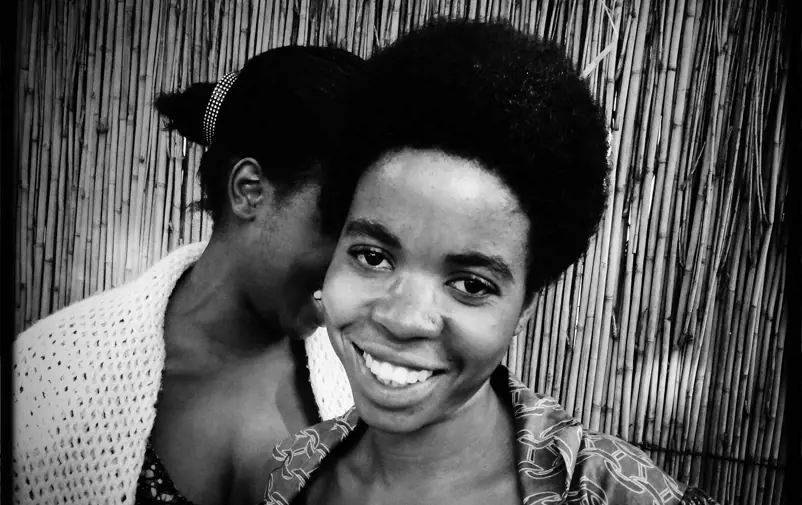 One of the projects financed by the FBA in 2015 was the exhibition "Les Femmes", portraying women living in the eastern Democratic Republic of the Congo (DRC). "Women are not just victims, they are key agents of change," says Anna Lithander from the Kvinna till Kvinna Foundation.
The FBA has administered the Peace Million since 2005, a Swedish government grant that finances projects that focus on peace, security policy, disarmament, and conflict resolution. The Peace Million aims to contribute to a pluralistic and viable civil society in Sweden (only Swedish NGOs are entitled to apply for the grant).
One of the organizations granted funding in 2015 was the Kvinna till Kvinna Foundation, which works to support women in conflict-affected regions. Their exhibition "Les Femmes" portrays women's everyday lives and struggles for change in the eastern parts of the DRC. The exhibition consists of thirty photographs, both in colour and black and white, by the photographer Cato Lein.
An exhibition tour began in June, when "Les Femmes" was shown at the Almedalen Week in Visby. Since then, the exhibition has been shown in Borås, Göteborg, Nyköping and Uppsala. Anna Lithander is editorial manager at the Kvinna till Kvinna Foundation and responsible for the exhibition.
Why did you develop this exhibition?
– The media image of women in war are often dismal. Women are portrayed as anonymous victims of the horrors of war, without name or voice. With Les Femmes we want to challenge the stereotypical image of women in war. We know that women suffer from violence, oppression and discrimination, but they are also key actors for change – for peace, justice and democracy.
What difference can it make?
– Les Femmes portrays women living in the war-weary east of the Democratic Republic of the Congo. The exhibition shows the challenges women are facing and the thoughts, dreams and ideas they have for a better future. The situation is not hopeless, and a new society is possible. We hope Les Femmes will contribute to increased support for women's rights in DRC and the great and vulnerable work carried out by women's rights defenders.
What has the exhibition resulted in?
– Les Femmes have been seen by many during a tour in Sweden last year. It has raised awareness of the conflicts in DRC, which are rarely displayed in media, and it shows that even where vulnerability is widespread, change is possible.
Photo: Cato Lein. Irene Mbinge Sango and Rachel Mugula are two friends in Uvira, DR Congo, who are committed to women's rights. "Women are discriminated against everywhere in society, and are seen as objects. The concept of equality is not respected at all".