"A Gender Adviser must develop a thick skin"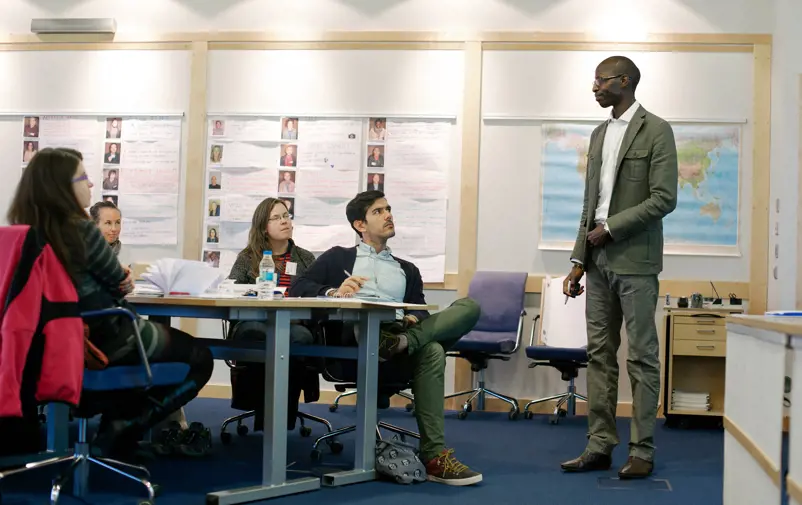 – Building trust is key. No-one will listen to your advice if they don't trust you. Fabrice Ramadan, one of the trainers, oversees the 21 participants at the FBA's new course for Gender Advisers. Most of them work in international peace operations, and have come to Sandö in Sweden to develop their professional skills.
– Being a Gender Adviser in an international peace operation is like being scaffolding. You are there to offer support. The day you leave, your partners in the host country must be able to stand on their own feet, Fabrice continues.
He has extensive experience from the field. The participants listen carefully to him. They all work as Gender Advisers, or have similar positions, in peace operations carried out by the EU, OSCE or UN, or in UN agencies like UN Women or UNDP.
It is not an easy job. Encountering resistance is common, Fabrice says.
– We work with peace and security, gender equality has nothing to do with it. You may get that reaction.
There is a murmuring in the room. The participants are all too familiar with the issue. Someone has been given the nick name "Miss Gender Balance" at work. Someone has been told that gender equality is a dangerous thing, which ultimately might lead to all women becoming lesbians and leaving their husbands. Someone has heard that men working with gender related issues are either gay, or just pretending to be interested in equality in order to pursue women.
– Sometimes you get disillusioned. A Gender Adviser must develop a thick skin, Fabrice says.
Is there a good way to face resistance? The participants get to discuss this question in small groups. When the groups reconvene, they are all in conclusion with each other. Instead of getting angry, it is better to be patient and to try to explain why it is important to take gender aspects into consideration in peace operations.
Being friendly, building trust and making people listen is key, Fabrice says. If you achieve that, you can make proper difference as a Gender Adviser.
FBA's Gender Adviser Course 2014
Held: 16–21 November
At: Sandö, Sweden
Participants: 21
Participants' voices
From: Sudan
Working as: Head of the Human Rights Department at the African Union Headquarters in Addis Ababa, Ethiopia
From: Sudan
Working as: Gender Officer at United Nations Hybrid Operation in Darfur (UNAMID)
From: United Kingdom
Working as: Monitor/Gender Focal Point in the European Union Monitoring Mission (EUMM) in Georgia