Nordic Women Mediators
First network meeting, Oslo, November 2015 (Photo: Julie Lunde Lillesæter/Differ Media)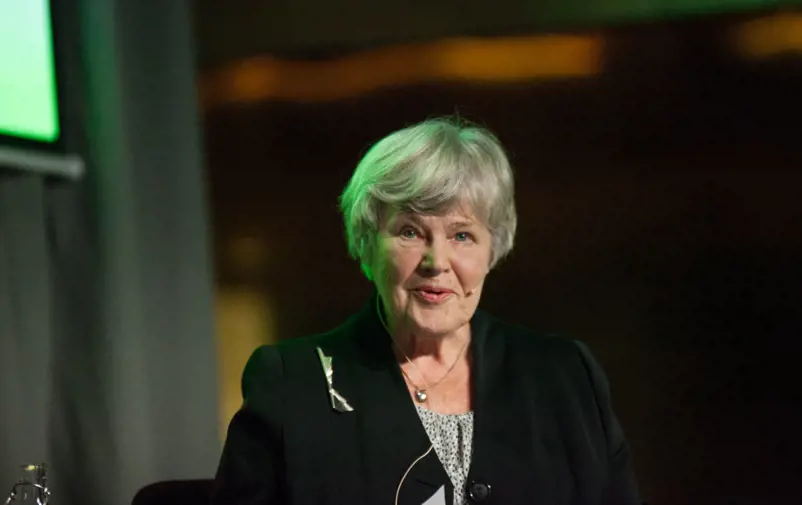 Elisabeth Rehn at the launch of the Nordic network in Oslo, November 2015 (Photo: Julie Lunde Lillesæter/Differ Media)
International launch of the Nordic Women Mediators in New York, May 2016 (Photo: Klara Grenhagen/FBA)
Since 2015, FBA coordinates the Swedish Women's Mediation Network, in close collaboration with the Swedish Ministry of Foreign Affairs. The Swedish network is part of the Nordic Women Mediators (NWM), a network of women from the Nordic countries with professional experience in peace mediation, peacebuilding and international diplomacy.
Inspired by a similar initiative in southern Africa, the Nordic governments endorsed the creation of the network at a meeting in April 2015. The NWM was officially launched in Oslo on 27 November 2015, followed by an international launch in March 2016 at the UN in New York.
Objectives of the Nordic Women Mediators


Increase the number of Nordic women that are actively involved in international peace-making efforts.
Support non-Nordic women mediators.
Engage with similar initiatives in other countries, regions or internationally.
The NWM also aims to make women's competence in this area more visible, to counter arguments about the shortage or low availability of women with mediation expertise.
Click here for more information about the NWM.
Structure of the network


The NWM consists of national women mediator networks from the Nordic countries operating under one umbrella.
The network is comprised of a contact group representing participating Nordic ministries, and an operational group, representing the Nordic Ministries' operational partners that coordinate the various national networks.

The operational group is responsible for arranging yearly meetings for the members of NWM.
For more information on the network, please contact one of the following operational partners:

Follow the network in social media under the hashtag #WomenMediators.
Click here to read more about the Swedish Women's Mediation Network.