Meet the youth fighting for peace in Iraq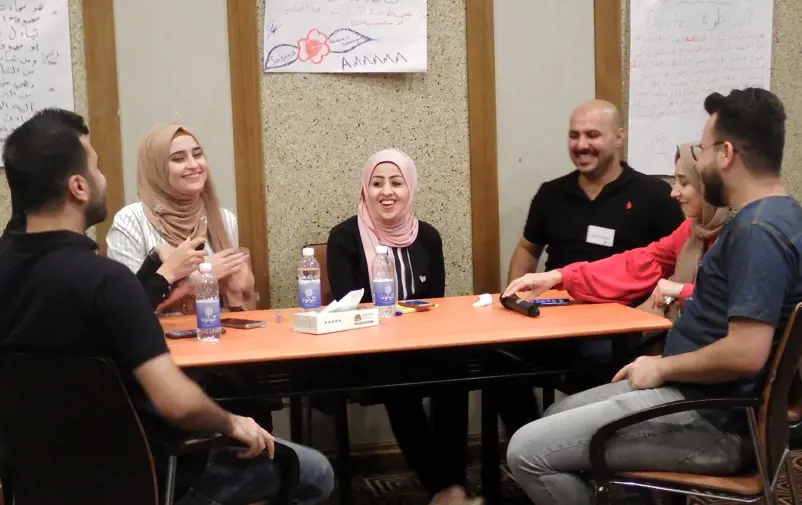 Earlier this year, FBA started a programme for young peacebuilders in Iraq, in order to strengthen them in their efforts for a positive development. Right now, the second training session is being held in the city of Erbil. We invite you to meet some of the participants.
FBA's peacebuilding programme in Iraq was inaugurated at the end of September. A total of 23 young men and women, selected on the basis of their engagement in various peace organizations in Iraq, gathered in Baghdad for the first week-long training session. The focus of the training was dialogue and mediation as tools for peacebuilding.
– The participants are between 18 and approximately 30 years old. A large part of the Iraqi population is within this age bracket, but young people in Iraq have little political influence. One purpose of FBA's peacebuilding programme is to create a platform for young Iraqis to make their voices heard, and to strengthen their capacity to participate in efforts for a peaceful development in the country, said Taleb Sobeh, project manager for FBA's work in Iraq, at the time.
Click here to read the entire interview with Taleb and to find out more about the start of the peacebuilding programme.
Right now, in the beginning of December, the second training session is being held in the city of Erbil in northern Iraq, with a focus on gender equality and women's participation in the work for peace and security.
We have spoken to three of the participants. To read the whole interview, click on the name of the person you wish to find out more about.
29 years old
From Wasit
Involved with Y-Peer Iraq
28 years old
From Sinjar
Founder of The Yazidi Organization for Documentation
31 years old
From Nasiriya
Working for the Prosperity Maker For Women Empowerment Company