Welcome to Viking 18 – let the game begin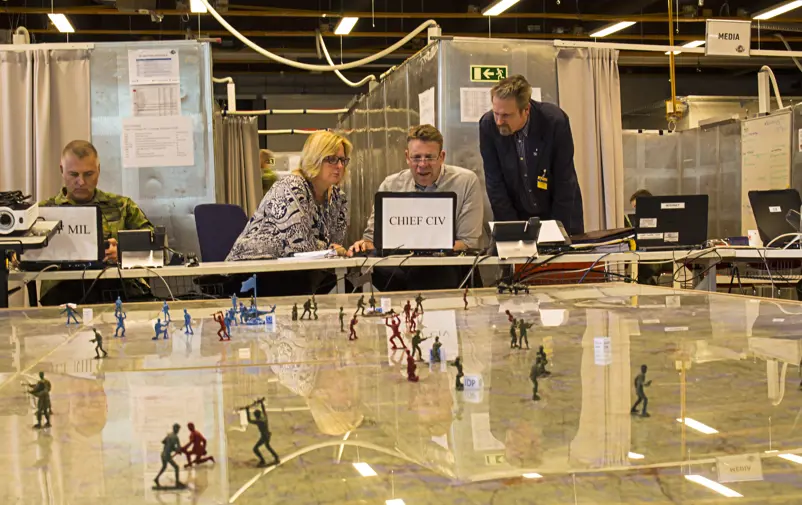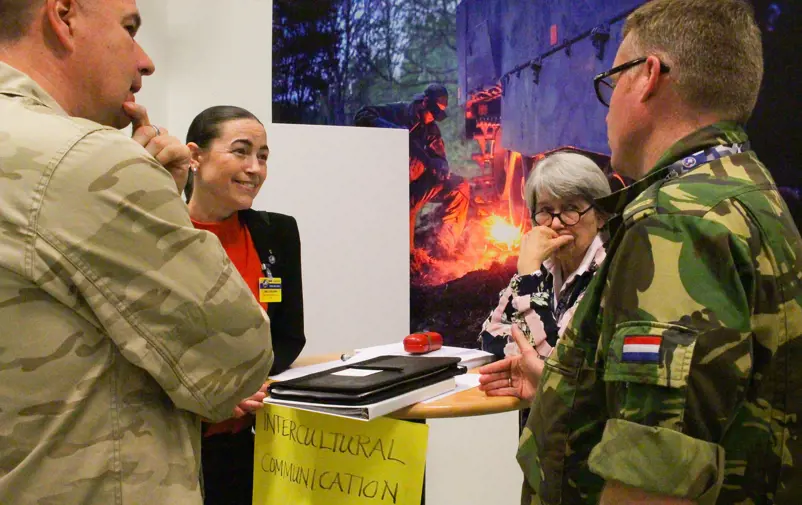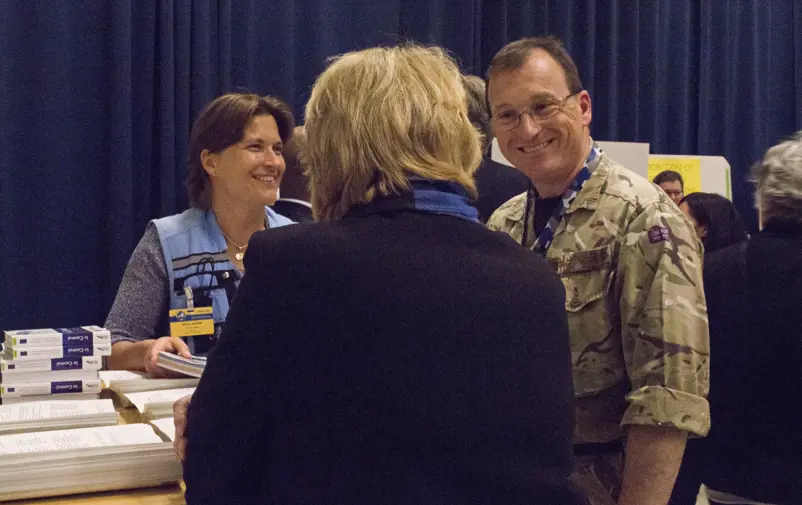 After two years of preparations it is time to press the start button for Viking 18 – one of the largest international exercises in the world. Civil-military cooperation in both planning and execution and a scenario based on real challenges makes Viking unique. On 16-26 April around 2,500 persons at nine sites in six countries will work together and do their outmost to handle an international crisis.
Viking 18 takes place in the imaginary war-torn country of Bogaland. The participants represent the UN, EU, civilian authorities, the police, military and humanitarian organizations. They will practice crisis management on land, at sea and in the air while organized crime is spreading and protection of civilians becomes a crucial task. The purpose is to prepare the participants for current and future challenges in international peace and crisis management operations.
By increasing the actors' understanding of each other's roles and missions it will be easier for them to interact when it comes to the crunch. Many organizations are usually involved in a crisis or conflict but they do not have the same agenda. The task of the military is often to monitor a cease-fire. At the same time civilian actors work on strengthening the institutions in the crisis affected country, and humanitarian organizations provide aid for people in need.
Since actors have so different tasks it's useful for them to practice how to carry out their respective tasks with respect for each other's roles. Whereas a peace effort aims at ending a war or promoting a democratic society, humanitarian aid is about saving lives here and now without taking sides in the conflict.
The Viking exercise is planned and carried out together by FBA, the Swedish Armed Forces and the Swedish Defence University. It is lead from the Command and Control Regiment in Enköping but participants are also situated in Karlskrona, Kungsängen and Uppsala in Sweden where headquarters for the maritime, land and air components have been set up. In addition there are exercise sites in Brazil, Bulgaria, Finland, Ireland and Serbia.
Markus Derblom, head of FBA's department for conflict prevention, peacebuilding and governance in everyday life, acts as Deputy Exercise Director and responsible for the civilian part of the exercise. He underlines that Viking 18 is a platform for learning where the participants have the opportunity to shape the training according to their needs and can try out actions without being afraid of failing.
– Together with the rest of the team I will do my outmost to contribute to create a positive learning environment. I am convinced that I will also learn a lot myself.
Viking 18 is a computer-assisted exercise where the incidents are communicated through computer networks and the participants interact in role-plays. Bogaland has its own news channel and a magazine; important sources of information about the latest news. Since the first Viking exercise was arranged in 1999 the game scenario as well as the technique have been developed and adapted to reflect new challenges, such as cyber threats.
To construct an IT system that enables 1,500 users located all over the world to log in simultaneously is also a challenge. The previous IT system was not considered safe enough so the Swedish Armed Forces and FMV had to build a new system from zero in a short time.
In Viking 18 leadership, gender responsive operations and protection of civilians are central topics because they are important issues in today's international peace and crisis management operations. During the preparatory training the participants had a chance to learn more about the three main topics and other issues of importance when in the field, for example intercultural communication.
– I hope that the participants take this opportunity to learn and return home with a greater understanding of each other's roles, and with new ideas on how to handle challenges in their future missions, says Markus Derblom.
On the first day of the exercise national media in Bogaland reports that 1,500 prisoners have escaped from a prison in West Kasuria. On the island of Gotland ethnic cleansing has provoked a stream of internally displaced persons, and a merchant ship near Ålands hav has been attacked by pirates. And that is only a few of the challenges that the participants are facing. Let the game begin!