New training manual on a gender perspective in CSDP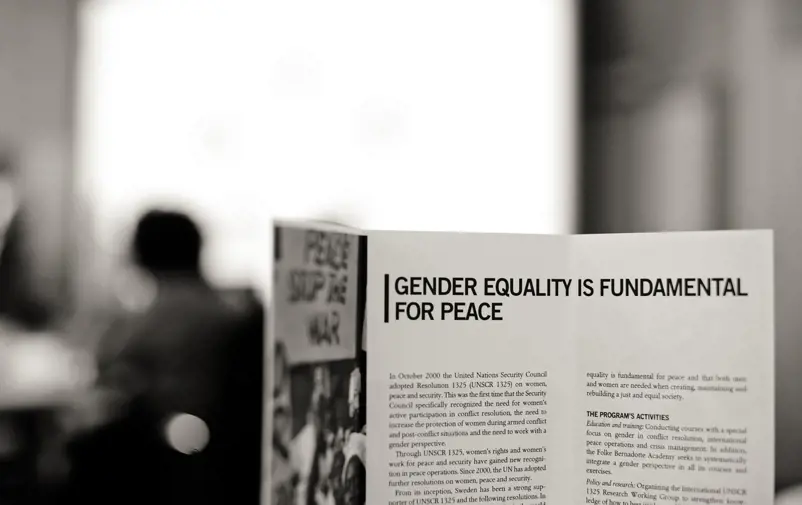 The new training manual will help to provide a gender perspective in peace missions and operations. Photo: Petra Berggren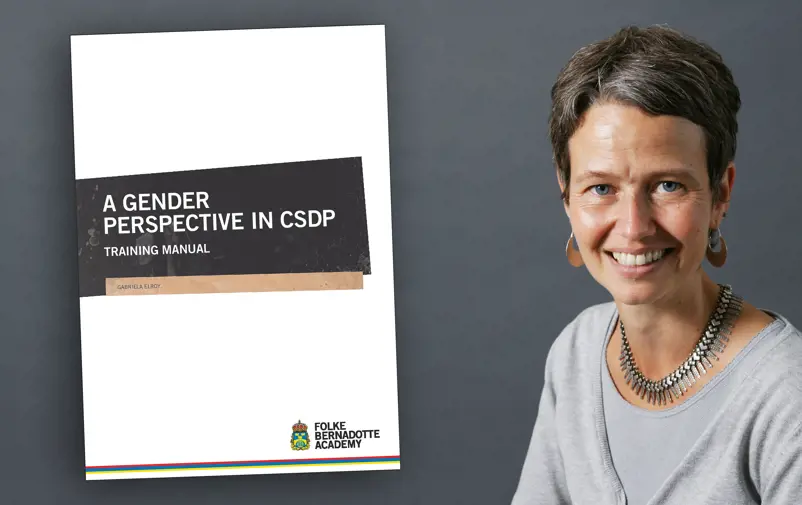 Gabriela Elroy is the author of the new training manual.
FBA has trained mission personnel in gender, peace and security for a long time and is now releasing a new training manual on the implementation of a gender perspective within CSDP missions and operations. The aim is to increase the use of a gender perspective amongst mission personnel in their daily work.
All peace and security missions need to ensure that the needs and interests of the whole population are taken into account. Therefore, the understanding of gender dynamics is essential in work related to peace and security. Furthermore, to integrate a gender perspective is one of the cornerstones in the UN Security Council Resolution 1325 (UNSCR 1325) on women, peace and security. FBA and other agencies providing personnel to CSDP missions (the Common Security and Defence Policy of the European Union) therefore arrange trainings to further the knowledge of what a gender perspective means in this context. This training manual was developed with the purpose to support these training efforts.
"There are several training manuals within this field, but no one that specifically focuses on the context of CSDP missions and operations. The manual was developed in order to bridge this gap", says Gabriela Elroy, Head of Programme UNSCR 1325 at FBA and also the author of the manual.
The manual is a tool that aims to assist trainers on gender mainstreaming in a concrete manner.
"The manual consists of six units which are considered to be important components in a training session on how to use and integrate a gender perspective in a CSDP mission/operation. The material offers practical guidance for presentations and exercises but can also be used for inspiration and new ideas. It's designed so that anyone who conducts gender training can use it", says Gabriela Elroy.
It is not exclusively applicable to the CSDP context.
"The manual has been developed in close collaboration with the EEAS (European External Action Services, the implementing organ of European Union foreign policy) and the examples and case studies build on contexts of relevance for CSDP missions and operations. But this doesn't mean that they don't have relevance in other contexts as well. In addition, the more conceptual and policy-related parts are generic and can be used in different contexts too."
The expectation is that the manual will strengthen the understanding of what a gender perspective means in a mission context and thereby lead to more effective crisis handling efforts.
"We hope that this training manual will be of use to those conducting these kind of trainings, both in the EU member states and in missions/operations. The expectation is that it will support mission staff to understand what it concretely, on an every-day level, means to work with a gender perspective in a mission context. As such it eventually aims to promote the integration of a gender perspective within CSDP missions and operations", says Gabriela Elroy at the FBA.
Click here to read more and download the publication.