FBA to undergo makeover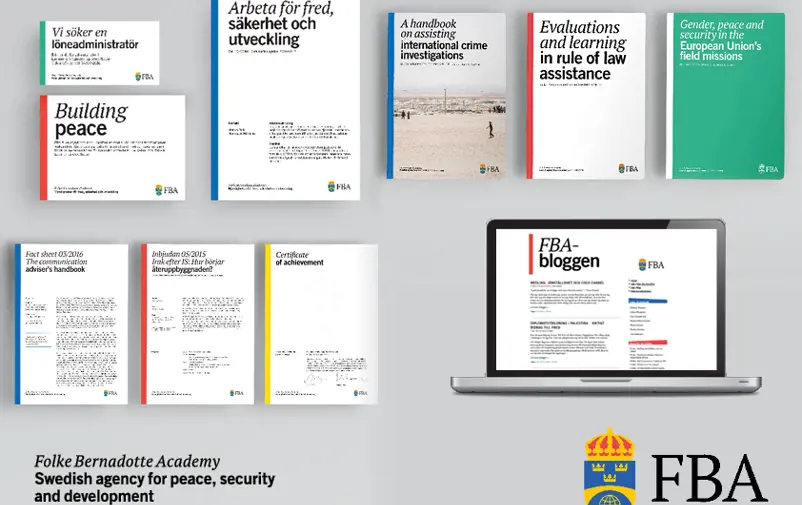 The FBA is now launching a new visual identity. It means that all our communication is shifting appearances, including our webpage, blog, ads and print material. We are also changing our logotype.
Folke Bernadotteakademin, Folke Bernadotte Academy, FBA? Various names for the FBA have been used in differing situations, and there were many varieties of our logotype.
Now, when the new visual identity is being implemented, only the name FBA will be used in both Swedish and English communication. Hence the new logotype exists in fewer versions, making its use more simplified. If you wish to download our new logotype please click here.
In addition to a new logotype and a consistent use of the name FBA, the new visual identity also implies a new and coherent look for our webpage, blog, social media accounts, print material and ads.