Liberia, Kyrgyzstan and Honduras. Kenya, Kosovo and Nepal. Those are just a handful of the countries that have held elections during 2017, to which FBA has deployed election observers. "It has been an exciting year. And 2018 looks just as interesting, with forthcoming elections in Russia, Cambodia and Zimbabwe, only to name a few", says Maja Tjernström who works with election observation at FBA.
2017-12-22 14:37
Latest news
2017-11-23 15:35

2017-11-10 13:23
MOST READ
2017-08-03 11:05

2017-03-20 09:10

2017-06-15 12:17
Read our publications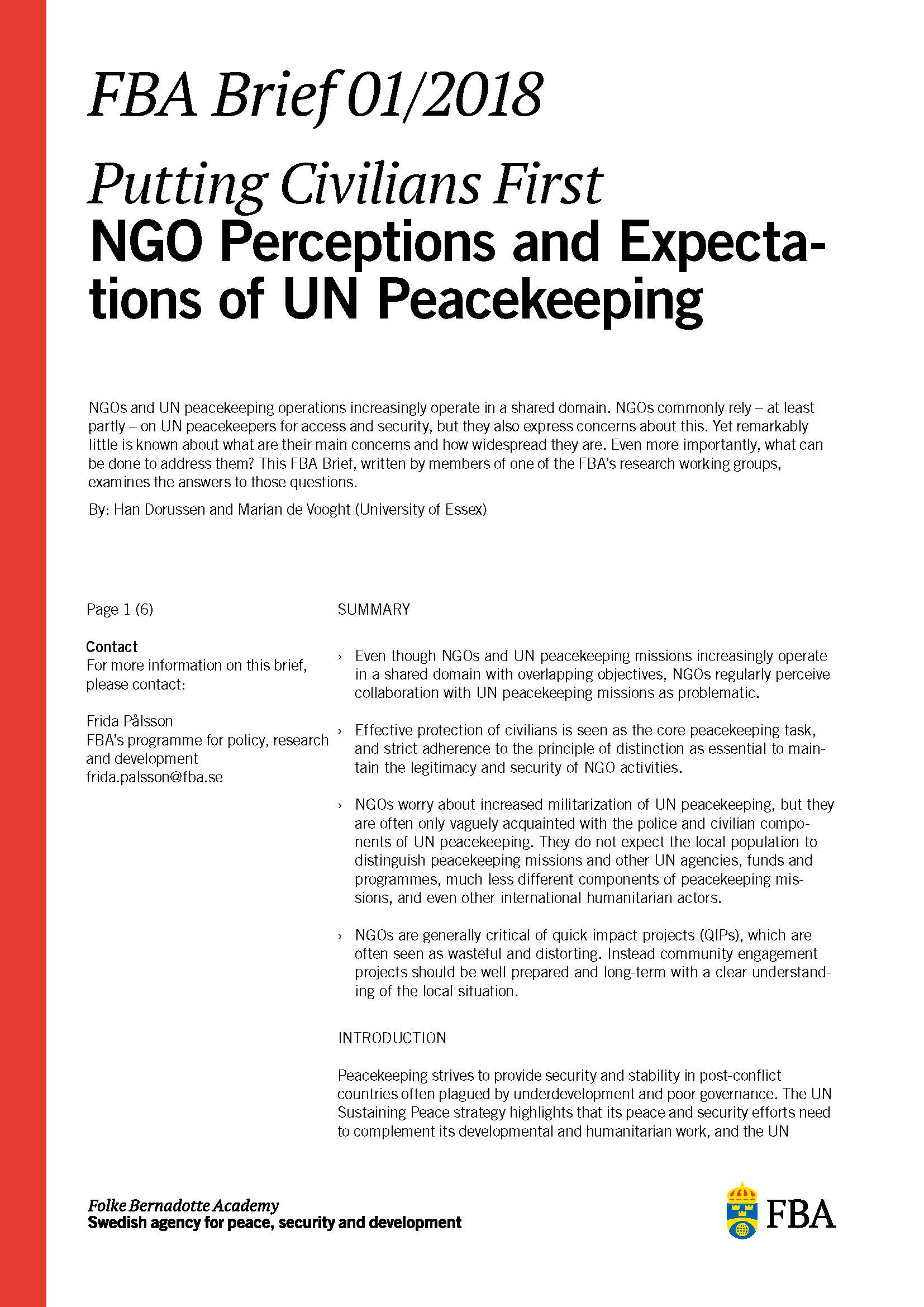 NGOs and UN peacekeeping operations increasingly operate in a shared domain. NGOs commonly rely – at least partly – on UN peacekeepers for access and security, but they also express concerns about this. Yet remarkably little is known about what are their main concerns and how widespread they are. Even more importantly, what can be done to address them? This FBA Brief, written by members of one of the FBA's research working groups, examines the answers to those questions.
Documents
THE FBA BLOG
Visa:
Posted by Andreas Berg

The distinct smell of coal dust creeps into your nose as soon as you step off the plane in Pristina, a strange and familiar welcome back greeting for those of us intimate with this small corner of Europe. I felt it again in November 2017 when I came to Kosovo for a few days of visiting old friends and colleagues. For anyone with strong memories of living in a foreign country, you will remember the joys ... Read entire post »

2017-12-13 11:21

Posted by Sabrina Karim

On November 8 2005, Liberians elected Ellen Johnson Sirleaf to be the first female president of an African country. She made history that day and she oversaw fourteen years of peace in a country that had experienced two decades of devastating armed conflict. In 2011, she was re-elected and won the Nobel Peace Prize. Her fame and legacy has brought widespread international attention onto Liberia.

On October 10, 2017, Liberians will go to the polls for the ... Read entire post »

2017-10-06 15:28

Posted by Maja Jakobsson

The security situation in Afghanistan has deteriorated as of late, with the highest number of conflict-related civilian casualties in 2016 since 2009. The efforts for a formal and sustainable peace process are insufficient and face numerous obstacles. Violent battles between government and Taliban forces have resulted in new districts falling under Taliban power. Attacks by other groups, loyal to the Islamic State, are increasing in numbers.

Despite this, there are still strong forces for peace in Afghanistan. ... Read entire post »

2017-09-21 16:18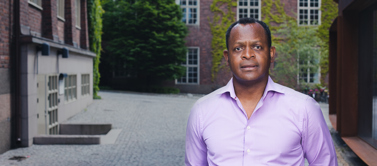 Eldridge Adolfo is expert on South Sudan, Colombia, Sierra Leone and preventive diplomacy
More about our experts