How to measure respect for the rule of law – new project in Kosovo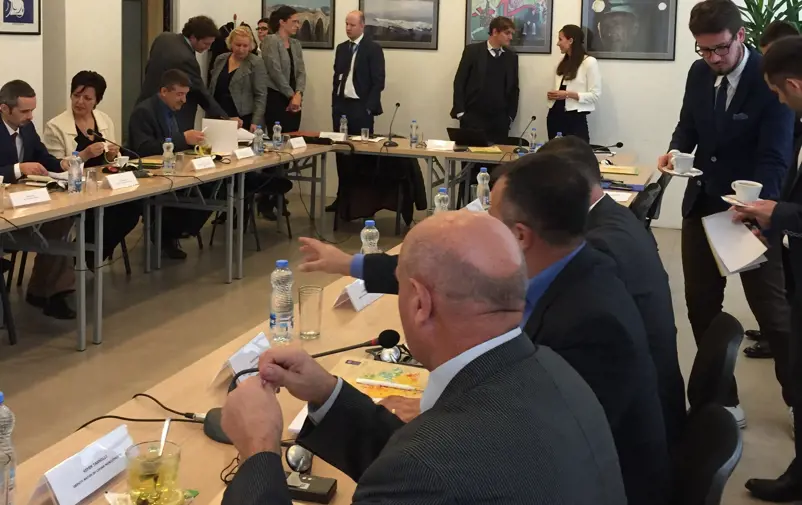 The official launch of the project "Measuring the Rule of Law in Public Administration in Kosovo Municipalities" is taking place in Pristina, Kosovo. The pilot project is a collaboration between the FBA, the United Nations Development Programme (UNDP), the OSCE mission in Kosovo, and the implementing partner FOL Movement.
Based on an application process, four municipalities in Kosovo have been selected for the project. Together with FOL Movement, the municipalities of Lipjan/Lipljan, Gjakovë/Djakovica, Istog/k, and Kamenicë/a will assess the respect for rule of law in the municipal directorates in the area of social housing.
The project will last for six months and end in March 2016 with a presentation of findings and recommendations in workshops and panel discussions in each municipality. The aim is to identify areas for improvements or reforms, and best practices or peer to peer exchange of experiences between municipalities.
The current project was initiated by the OSCE mission in Kosovo, after a trial monitoring project of the administrative proceedings before the basic court in Pristina, based on the FBA Handbook for Monitoring Administrative Justice published in 2013. Findings of the trial monitoring project gave a preliminary insight to the deficits at the agency level of public administration in Kosovo. A conclusion from the monitoring project was the need to assess the respect for the rule of law at the agency level. Due to ongoing reforms of the public administration, the new project is looked upon as a timely assessment by Kosovar authorities.
The assessment will be performed using the methodology in the FBA/UNDP self-assessment toolkit consisting of a manual and a guide to assist governments and development assistance providers in identifying, better understanding, and more effectively addressing rule of law problems in administrative agencies and processes. The assessment is based on six commonly accepted rule of law principles derived from international and human rights law – legality, accessibility, the right to be heard, the right to appeal, transparency, and accountability – and categorizes the findings into legal awareness, institutional capacity and access, and accountability and trust related problems.