FBA discusses Gender Coach initiative on OSCE meeting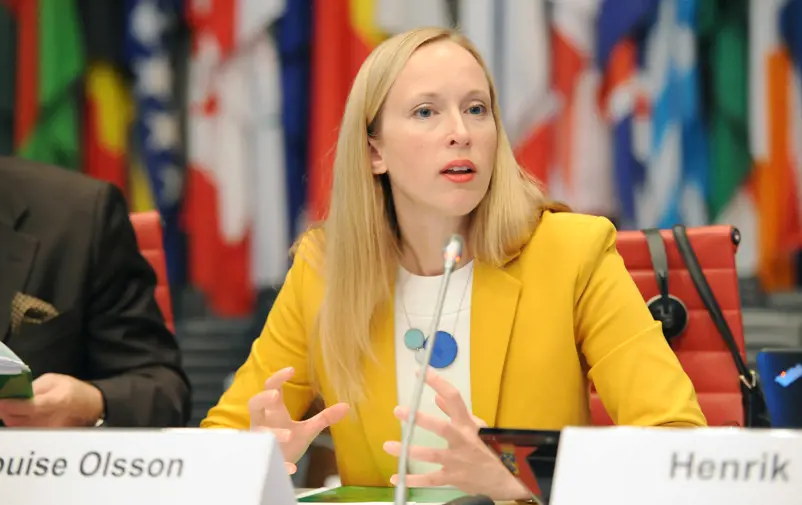 Dr Louise Olsson from the FBA. Photo: OSCE/Micky Kroell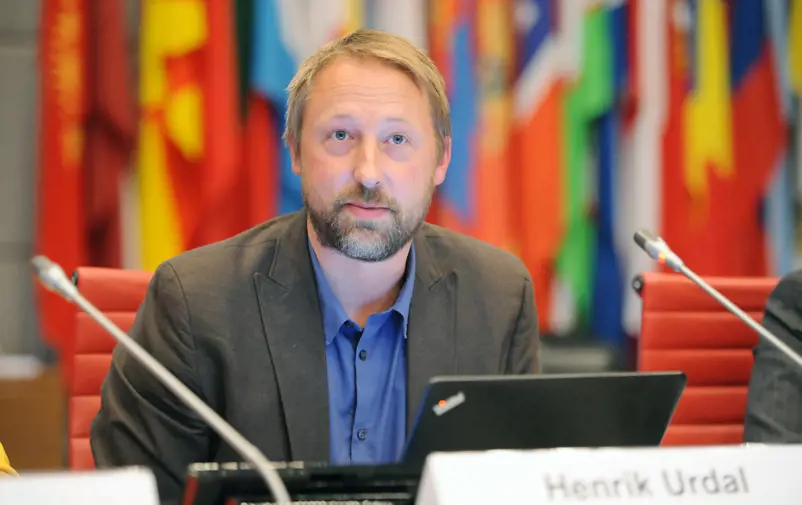 Henrik Urdal. Photo: OSCE/Micky Kroell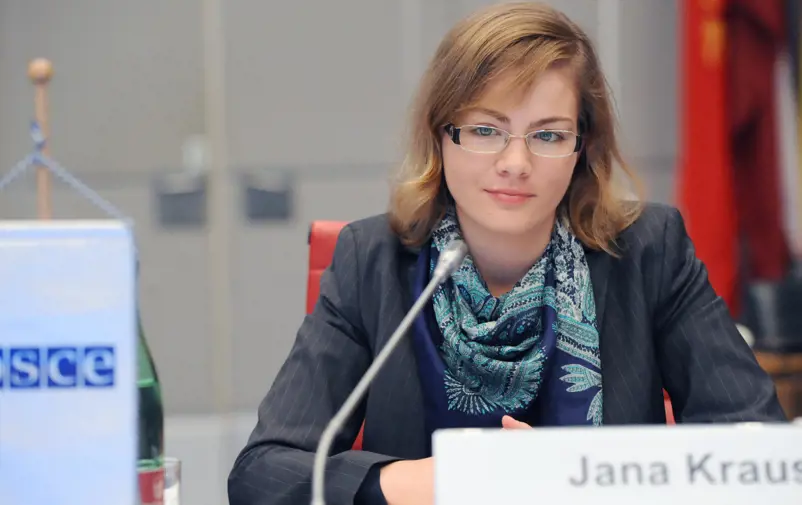 Jana Krause. Photo: OSCE/Micky Kroell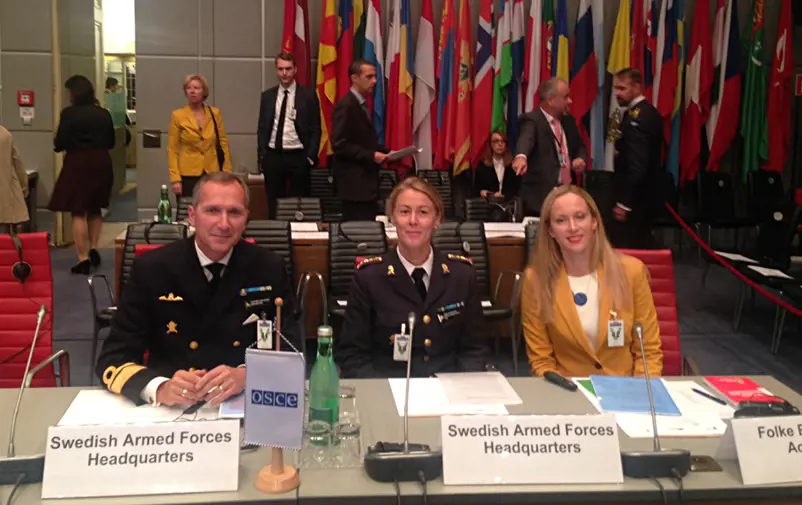 From the left: Rear admiral Jonas Haggren; Captain and gender adviser Anna Björsson; and Dr Louise Olsson, Head of research and policy of FBA's programme 1325
The interest for the UN Security Council Resolution 1325 (UNSCR 1325) deemed to be large at the OSCE. On the 7th of October, the FBA attended, together with the Swedish Armed Forces, OSCE's 61st Joint Meeting of the Forum for Security Cooperation and the Permanent Council (FSC-PC) to discuss current knowledge in the field of gender, as well as to introduce the leadership programme Gender Coach to the OSCE member countries.
The Gender Coach programme focuses on providing key leadership tools that enables gender mainstreaming in an organization, especially regarding women's participation in peace and security processes. Past participants include the FBA's Director-General, Sven-Eric Söder, and Sweden's former Supreme Commander Sverker Göransson. The FBA has now been commissioned to carry out a Gender Coach programme for key personnel within the Swedish ministry for foreign affairs.
The work on UNSCR 1325 must be based on solid research. Louise Olsson, head of research and policy of programme 1325 at the FBA, is one of the editors of the book Gender, Peace and Security: Implementing UNSCR 1325. In addition to the presentation of the Gender Coach programme, she also led a panel on how an organization can actively work with the gender perspective to improve security for both men and women. Two co-authors of the book, and also researchers from the FBA's 1325 research working group, Henrik Urdal, PRIO, and Jana Krause, the Graduate Institute of International and Development Studies, highlighted the need not to over-simplify pictures of men's and women's security needs. Both provided concrete examples of how work in this area could be improved.