The 17th of September 2018 marks 70 years since the murder of Folke Bernadotte in Jerusalem. In 1948, the United Nations appointed him the first official UN mediator in the Israeli-Palestinian conflict. His efforts for peace laid the groundworks for the UN's first international peace operation.
2018-09-18 10:22
Latest news
2018-08-20 14:38

2018-07-02 16:25
MORE NEWS
2018-02-26 12:45

2017-08-03 11:05

2017-03-20 09:10
Read our publications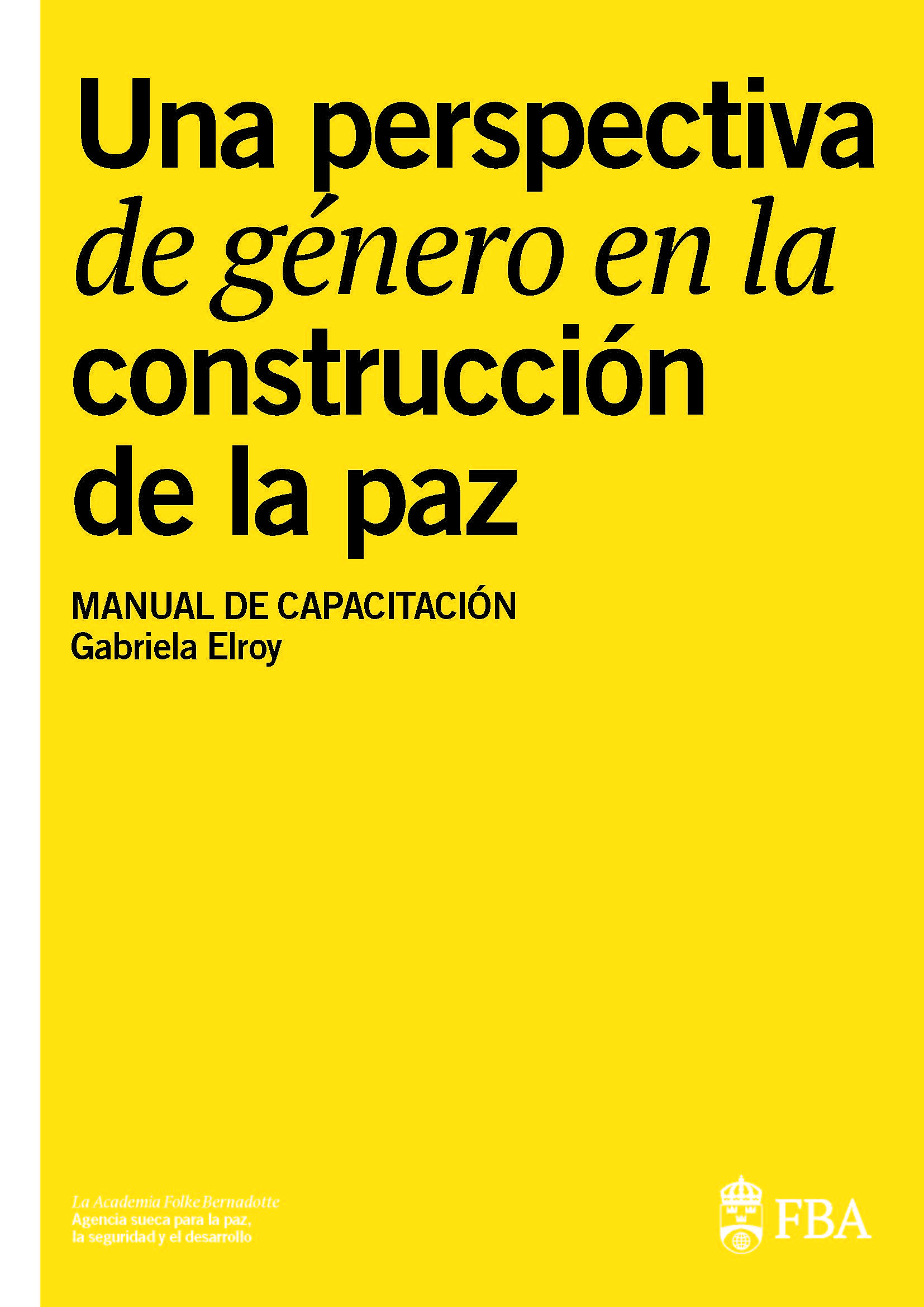 This training manual has been developed to provide an introduction in Spanish to the policy framework on United Nations Security Council Resolution 1325 (UNSCR 1325) and its follow-up resolutions on women, peace and security.
Documents
THE FBA BLOG
Visa:
Posted by Anna Möller-Loswick

Women play vital roles in conflict resolution, conflict prevention and peacebuilding. They mediate conflicts at the local level, advocate for the needs and priorities of women to be addressed in official peace processes, and work tirelessly to build peace in their communities. Research shows that women's direct participation in peace negotiations increases the durability and quality of peace. They can serve as brokers who connect women civil society networks at the local level to the official ... Read entire post »

2018-08-23 14:19

Posted by Carl Fredrik Birkoff

Within the framework of the strategy for Sweden's regional development cooperation with sub-Saharan Africa 2016-2021 FBA is expected to contribute to increased regional integration and strengthened capacity to address cross-border challenges and opportunities at regional levels. This assignment is very much in line with the innovative, comprehensive and integrated cross-border programme between Ethiopia and Kenya initiated by the Ethiopian and Kenyan governments, in partnership with the Intergovernmental Authority on Development (IGAD) and the United Nations.

During the ... Read entire post »

2018-08-16 15:20

Posted by Ben Rhee

On March 28 this year, UN Secretary-General António Guterres announced the UN's Action for Peacekeeping (A4P) agenda. At the heart of the initiative lies an urgent call to mobilise support for peace operations, which are increasingly faced with a wide-array of complex challenges.

Operating in some of the most difficult environments and intractable conflicts on the planet, UN and multilateral peace operations today are dealing with a host of issues and unrealistic expectations by the international community ... Read entire post »

2018-07-11 10:11