The War in Ukraine – How FBA is Assisting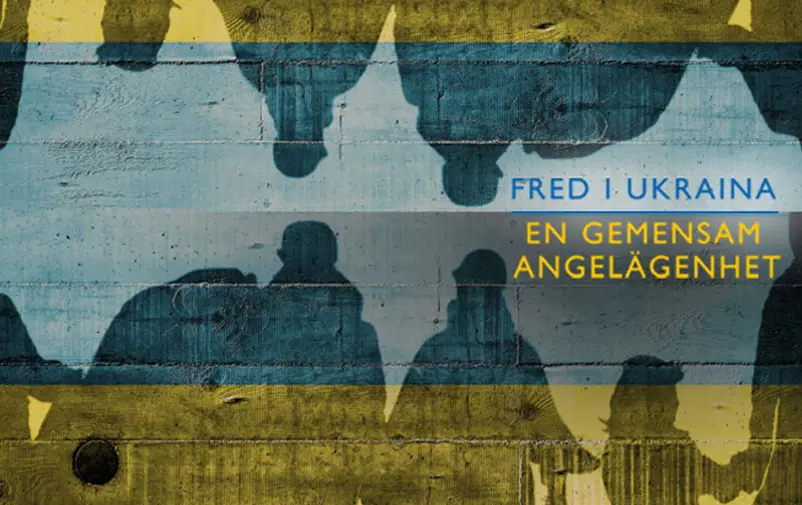 Sweden is one of the countries that has been providing the most aid to Ukraine for many years, in terms of both reform-oriented development cooperation and humanitarian aid. The Folke Bernadotte Academy (FBA) has had a long-term presence in Ukraine and we have established ourselves as an important development force at the local, regional and national levels. As a response to the acute crisis in the wake of Russia's invasion in February 2022 – and to contribute to the long-term needs – FBA has both increased and adapted its work in Ukraine.
What FBA does:
Support to Ukrainian authorities and municipalities
FBA has assignments within the scope of Sweden's reform cooperation with Eastern Europe and has been conducting development cooperation activities in Ukraine since 2014. The focus has been on strengthening the capacity of local authorities and municipalities to provide social services in a legally secure manner.
As a result of the war and its consequences, FBA has, along with local partners in Ukraine, developed a number of additional activities.
The overall aim of these activities is to strengthen the resilience of public institutions to handle the consequences of the war without undermining respect for the principles of the rule of law and democracy. Among other things, this involves ensuring that the war-affected population has continued access to basic social services, justice and human rights. The activities will also contribute to preparing the society for reconstruction when the conflict is over.
Some examples of conducted activities:
Rule of Law During Wartime
Rule of Law During Wartime is a collaboration between FBA and the Rule of Law Center at the National University of Kyiv-Mohyla Academy.
The war has forced millions of people to flee, a significant proportion of whom are internally displaced. Public institutions that provide social services are facing complex legal issues, while the war is also limiting the possibilities of enacting new national laws.
This project aims to identify challenges, contribute with legal expertise in the form of recommendations, and highlight gaps in the national legislation.
Hear Volodymyr Venher, Executive Director at the Rule of Law Center, speak about the project.
Support to public service provision
This project is a collaboration between FBA and the All-Ukrainian Association of Administrative Service-Providing Centres (AASPC), which brings together local centres for community service.
The project enables managers and staff at administrative service centres to participate in workshops on stress management in a war situation. It also involves providing information to the public about internally displaced persons' rights and supporting internally displaced persons' access to social services.
Support to communities in creating the premises for recovery through Build Back Better methodology
This project is being conducted by FBA in collaboration with the Center for Security Studies (CENSS) and involves producing recommendations for the re-creation of social structures in a future post-conflict situation.
It includes a training programme for local authorities, decision-makers and civil society organizations in analysing potential conflicts in society and developing common guidelines for support to victims of sexual violence.
Personnel contribution to peace efforts
FBA's personnel contributions in the form of seconded experts for international efforts for peace and development in Ukraine have been extensive over time. Fourteen people are currently deployed on operations, including under the auspices of the EU and UNDP, focused on the security policy and humanitarian situation.
Targeted training
FBA has also reinforced the EU's and UN's work in Ukraine through training in various areas, including leadership development, gender mainstreaming and security.
In June 2022, a number of OSCE observers conducted, under the auspices of FBA, the course Hostile Environment Awareness Training (HEAT) ahead of an observer mission in the Kyiv region.
Resources
A number of different publications have been produced through the years. These have, for example, been used in Ukrainian municipalities to make their own conflict analyses and to identify needs for the reintegration of veterans into their local communities.
Access publications and other resources on the Local Self-Government and the Rule of Law in Ukraine project's website.