Jessica Poh-Janrell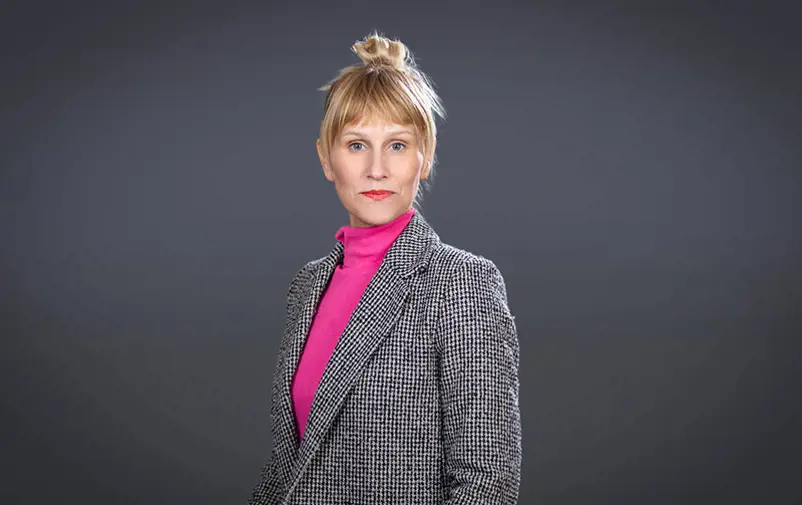 Jessica Poh-Janrell works as an Advocacy Advisor at the Head Office of the Kvinna till Kvinna Foundation.
Her work focuses on closing the policy gap and the implementation gap of the Women, Peace and Security Agenda and to ensure greater participation of local women's rights organizations throughout the conflict cycle and in decision-making processes in conflict-affected countries. She works with women's rights organizations in the South Caucasus, the Western Balkans, the Middle East, and several African countries.
Before joining Kvinna till Kvinna Poh-Janrell worked as a policy coordinator at CONCORD Sweden, where she led and coordinated Swedish Civil Society in their joint advocacy and monitoring work on Sweden's Feminist Foreign Policy.
Previously, Poh-Janrell worked in Brussels for the European Commission's Directorate General for Humanitarian Aid and Civil Protection (DG ECHO), and at the EU liaison office of the German Foundation for World Population (DSW). At DSW Jessica spent a lot of time in East Africa and South Asia facilitating knowledge exchange amongst civil society organizations working on Women's Rights and Sexual and Reproductive Health and Rights.
Poh-Janrell holds a master's degree in International Humanitarian Action from Uppsala University, where she wrote her master's thesis on the topic of the Women, Peace and Security Agenda. Jessica holds a bachelor's degree in International Relations from Monash University, Melbourne.
Topical expertise
Women's Rights
Civil society participation in peacebuilding
Holistic approach to the WPS-agenda
Feminist Foreign Policy
Languages
Swedish
English
Basic Spanish