Charlotta Sparre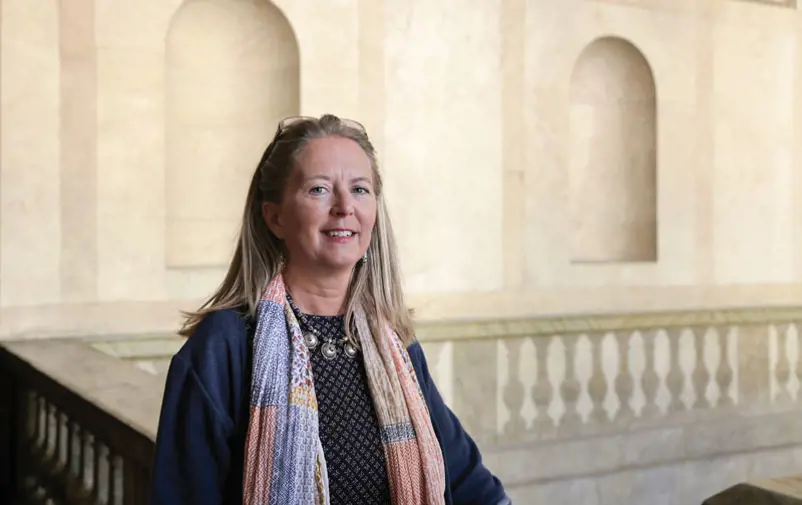 Ambassador Charlotta Sparre has 30 years of experience from international diplomacy, with a special focus on the Middle East and North Africa, the MENA region.
She is currently the director of the Swedish Dialogue Institute for the Middle East and North Africa, based in Amman, Jordan. Previously she has served as Director of the Swedish Diplomatic Training Programme, as Ambassador of Sweden to Egypt 2013-2017, and to Jordan 2008-2013, and as Counsellor at the Permanent Representation of Sweden to the EU 2003-2008.
Sparre was Deputy Head of Mission at the Embassy of Sweden in Cairo 1999-2003, and has held different positions in the Swedish Foreign Ministry from 1986, mainly working on issues related to the MENA region, including the Middle East peace process, Euro-Mediterranean cooperation and the setting up of the Swedish Institute in Alexandria (now the Swedish Dialogue Institute).
During the last decades, Sparre has been an active participant in several track two mediation processes and academic meetings on the Middle East, with a special focus on regional security, democracy and gender equality. She is a board member of the Center for Middle Eastern Studies at Lund University and serves on the advisory council to the Secretary General of Religions for Peace.
In 2017 she was co-editor of the book Reconstructing the Middle East –Political and Economic Policy that examines the changes that happened in the region from 2010 and the long-term challenges and opportunities they present.
Topical expertise
Process design
Conflict analysis
Mediation
Negotiation
Worldview issues
Women, peace and security
Languages