Annika Söder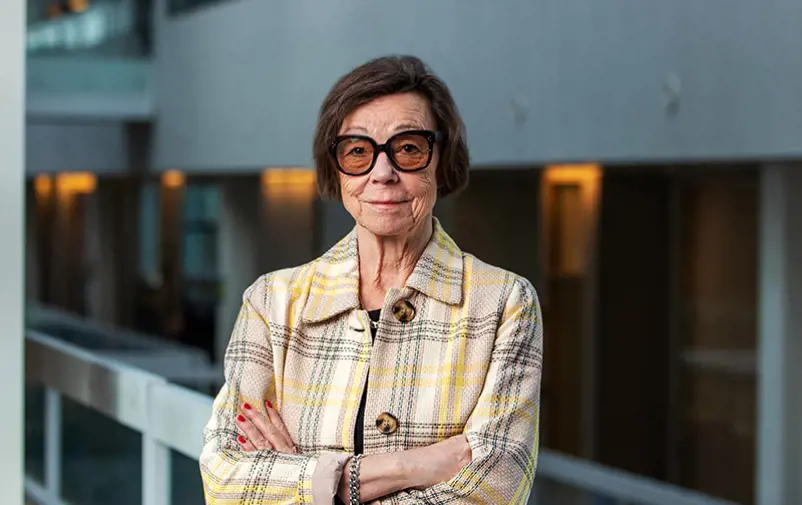 Ambassador Annika Söder, is the Chair of the European Institute of Peace, a member of the Swedish Women's mediation network, and a participant in various international and European mediation, peacebuilding and dialogue undertakings.
Söder served as State Secretary for Foreign Affairs of Sweden between 2014 and 2019. In that capacity she led the government's work on conflict resolution, dialogue and facilitation, i. a. on North Korea, Venezuela and Yemen.
In 2020 she served on the group of eminent persons appointed by the UN Secretary General to assist in the 2020 review of UN's peace building work.
In 2021 she was the Special Representative of OSCE on the Georgia conflict and South Caucasus.
Earlier she was Executive Director of the Dag Hammarskjöld Foundation working on UN matters, UN reform, peace building and the SDGs. She has also been a senior manager and ADG of the UN FAO, responsible for external relations, partnerships, interagency affairs and communications. Previously, she served as State Secretary for International Development Cooperation in the Swedish Government and as spokesperson of the Foreign Ministry, and in several positions on security policy, EU and UN affairs, and as foreign policy advisor to prime and foreign ministers.
Geographic expertise
Eastern Europe
Mena-region
Subsaharan Africa
Latinamerica
Topical expertise
Track 1 mediation
Track 2 dialogue
Women, Peace and Security
Languages
Swedish
English
Spanish
Italian
French