On 9 February the former Soviet republic Azerbaijan went to the polls. The Organization for Security and Co-operation in Europe, OSCE, was present with an election observation mission headed by the Swedish Ambassador Peter Tejler. The mission comprised 17 Swedish observers. Astrid Nunez was one of them.
2020-02-06 09:30
MORE NEWS
2019-04-24 10:50

2019-02-13 13:44

2018-11-23 15:10
Read our publications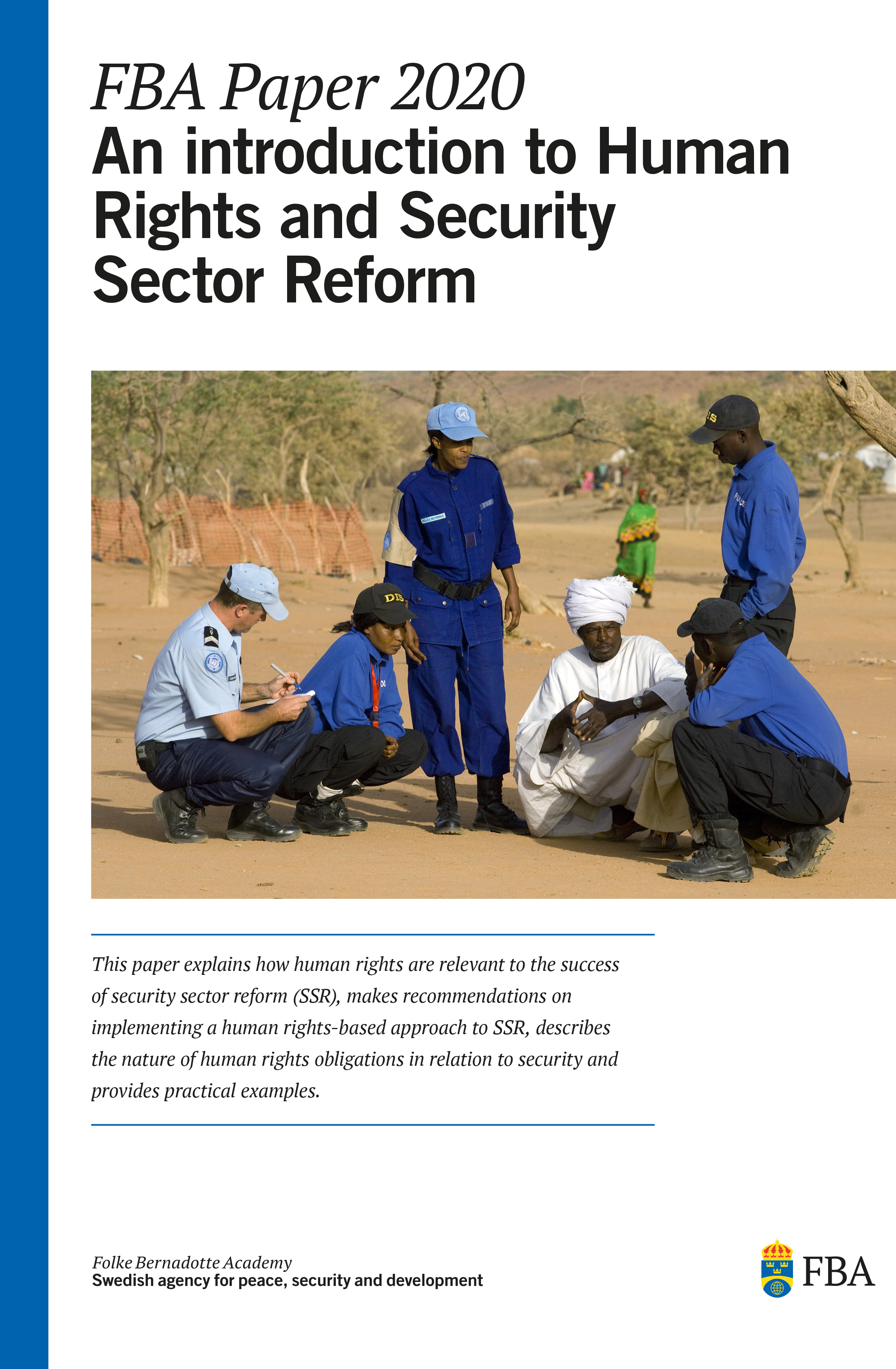 Successful Security Sector Reform (SSR) must be guided by the understanding of people as rights-holders and the state, including core security actors, as duty-bearers in providing security as a service to the people.
Documents
THE FBA BLOG
Visa:
Posted by Jessica Rothman

Exactly ten years had passed since I last worked in Georgia, when I returned for my deployment to the EU Monitoring Mission (EUMM), in the country that has a special place in my heart. I arrived with so much curiosity and excitement, wondering how Georgia had developed and recovered after the war in 2008. The first thing that struck me was the condition of the cars, where were all the dilapidated Ladas and Volgas that used ... Read entire post »

2019-12-05 11:19

Posted by Eric Mellado-Åhlin

One of my first tasks as a desk officer at FBA, working with disarmament, demobilization and reintegration (DDR) of former combatants, was to assist in arranging a conference in Stockholm. As the conference approached, I understood that the goal – to unite the 25 UN agencies of the Inter-Agency Working Group on DDR and come to agreement on the way forward for the revision of the Integrated DDR Standards (IDDRS) – was more complicated than I ... Read entire post »

2019-11-26 16:22

Posted by Kuisma Kinnunen

As a trainer, what could be better than to be part of a multinational group with a variety of backgrounds, eagerly wanting to learn new skills? Especially when you get to be the course participant for a change.

I had a dual aim when I recently participated in the Gender Perspective in the EU Common Security and Defence Policy Course, organised by FBA under the auspices of the European Security and Defence College. Besides learning new gender ... Read entire post »

2019-10-23 11:27