International peacekeeping missions are changing the way they operate as a result of the corona pandemic. Many tasks can be solved through remote work, but both the UN, the EU and the OSCE still have staff deployed to maintain continuity and necessary presence in the field in order to fulfil the mandate of the operations.
2020-05-26 13:56
MORE NEWS
2019-12-04 16:33

2019-06-28 17:05

2019-03-08 16:29
Read our publications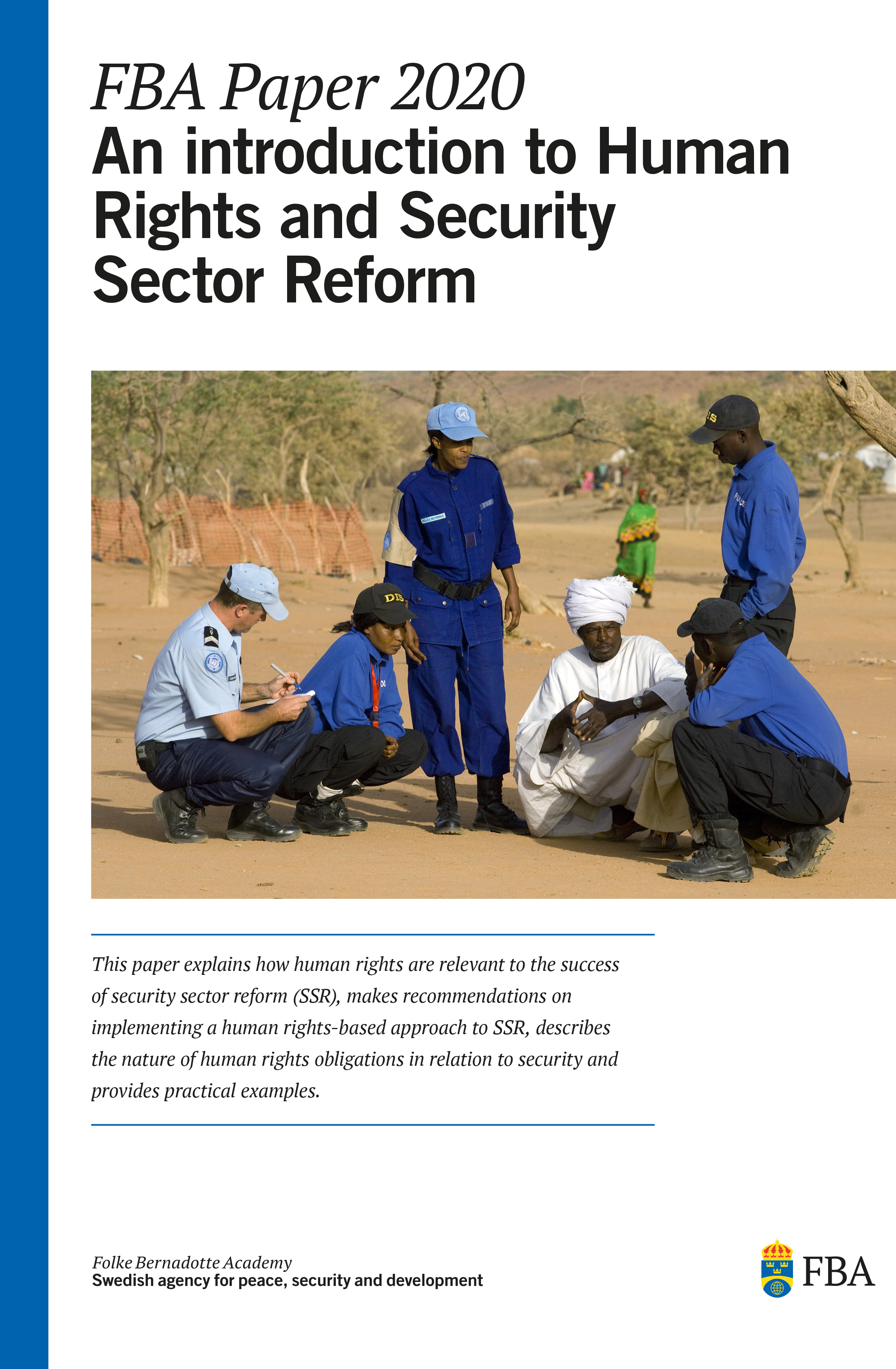 Successful security sector reform (SSR) must be guided by the understanding of people as rights-holders and the state, including core security actors, as duty-bearers in providing security as a service to the people.
Documents
THE FBA BLOG
Visa:
Posted by Kristin Olson

It is ironic. I moved to Vienna, one of the safest capitals in the world, only to find my family and myself in lockdown. Borders and schools closed, playgrounds sealed, obligatory mouth masks in the open shops, and strict restrictions for entering the work premises. Still, of course, a large part of the world is worse off.

Shortly after the WHO declared COVID-19 a global pandemic, our office made three times more interventions than it makes on ... Read entire post »

2020-05-27 11:19

Posted by Miriam van Baalen

After we land in Entebbe, the yawning line of passengers fills the arrival hall. My colleague and I nervously glance around us as security personnel covered in protective masks nonchalantly put a large clique of disinfectant gel in our palms. It is the end of February and we are in Uganda in the midst of the escalating COVID-19 outbreak to organise the fourth edition of the Senior Women Talent Pipeline Induction Course.

The UN wants to achieve ... Read entire post »

2020-05-13 11:19

Posted by Linda Borgheden

Despite the warmth of the spring sun outside, the world seems filled with new threats and challenges. The COVID-19 pandemic has affected us all and I am working from home. My mind tries to focus on adapting a training module on human security for one of our partner countries.

What is security? We ask this question in every security sector reform course we hold. What does security mean to you in your daily life? This question is ... Read entire post »

2020-04-29 11:06