Violence towards women is widespread in Ukraine. Every year, gender-based violence is estimated to cause three times as many deaths as the armed conflict going on in the eastern part of the country since 2014. It is crucial for the OSCE to have a gender perspective in its operations.
2018-03-07 10:55
Latest news
2018-03-09 10:25

2018-02-26 12:45
MOST READ
2017-08-03 11:05

2018-02-07 13:35

2017-03-20 09:10
Read our publications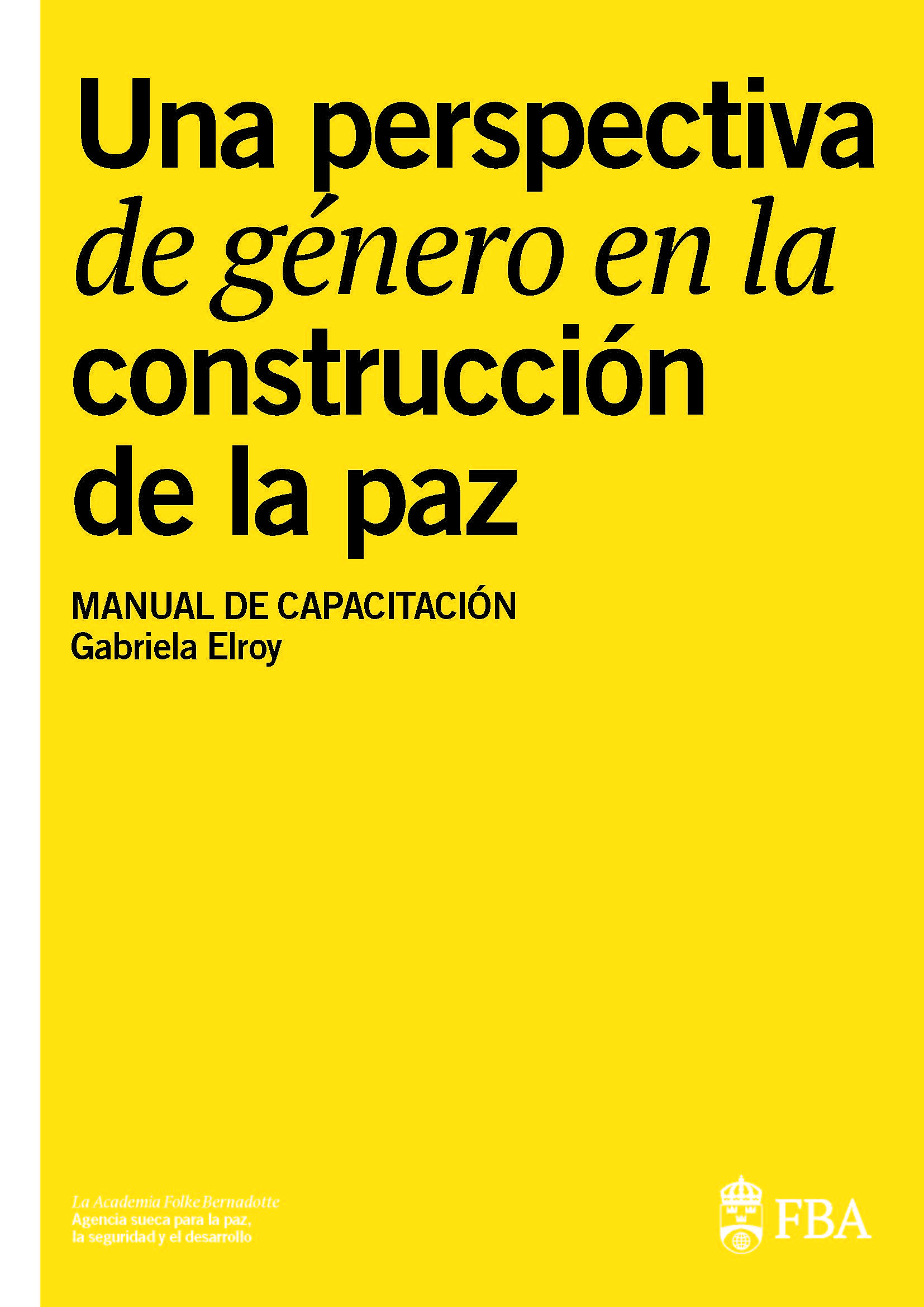 This training manual has been developed to provide an introduction in Spanish to the policy framework on United Nations Security Council Resolution 1325 (UNSCR 1325) and its follow-up resolutions on women, peace and security.
Documents
THE FBA BLOG
Visa:
Posted by Robert Hall

Few people think about the vast expanse of the Russian Federation. Canada, the world's second largest country, is not even half the size of the Russian Federation. Just imagine the logistics of running a country with an 11 hour difference between provinces like Kaliningrad and Kamchatka. Imagine monitoring the quality of the democratic process across such an enormous area with just 500 observers. Imagine that the country, like Sweden, is located in the cold wintry North ... Read entire post »

2018-03-13 11:11

Posted by Carl Fredrik Birkoff

As I wrote in a previous article at the FBA blog, the impact and cost of insecurity resulting from violent extremism is enormous and is a risk to Kenya's development agenda. The radicalisation and violent extremist phenomena are disproportionately impacting youth and women from marginalised areas. There is growing global recognition that women play multiple roles both within violent extremist organisations and in preventing and countering violent extremism (P/CVE). In a recent study of 15 countries, ... Read entire post »

2018-02-28 10:30

Posted by Lotta Ekvall

What is the OSCE? That is one of the most frequent questions I am asked when I tell people that I am on secondment from the FBA to the OSCE Secretariat in Vienna, Austria, where I work as Gender Adviser.

OSCE, the Organization for Security and Co-operation in Europe, was established in 1973. Today the OSCE has 57 member states, in Europe but also in North America and North and Central Asia. The organization addresses a wide ... Read entire post »

2018-02-21 10:06