During this year's Almedalen Week in Visby, Sweden, FBA will organize a series of seminars with relevance to peace, security and development.
2019-06-25 15:29
Latest news
2019-04-24 10:50

2019-03-08 16:29
MORE NEWS
2018-02-26 12:45

2018-07-02 16:25

2017-08-22 09:39
Read our publications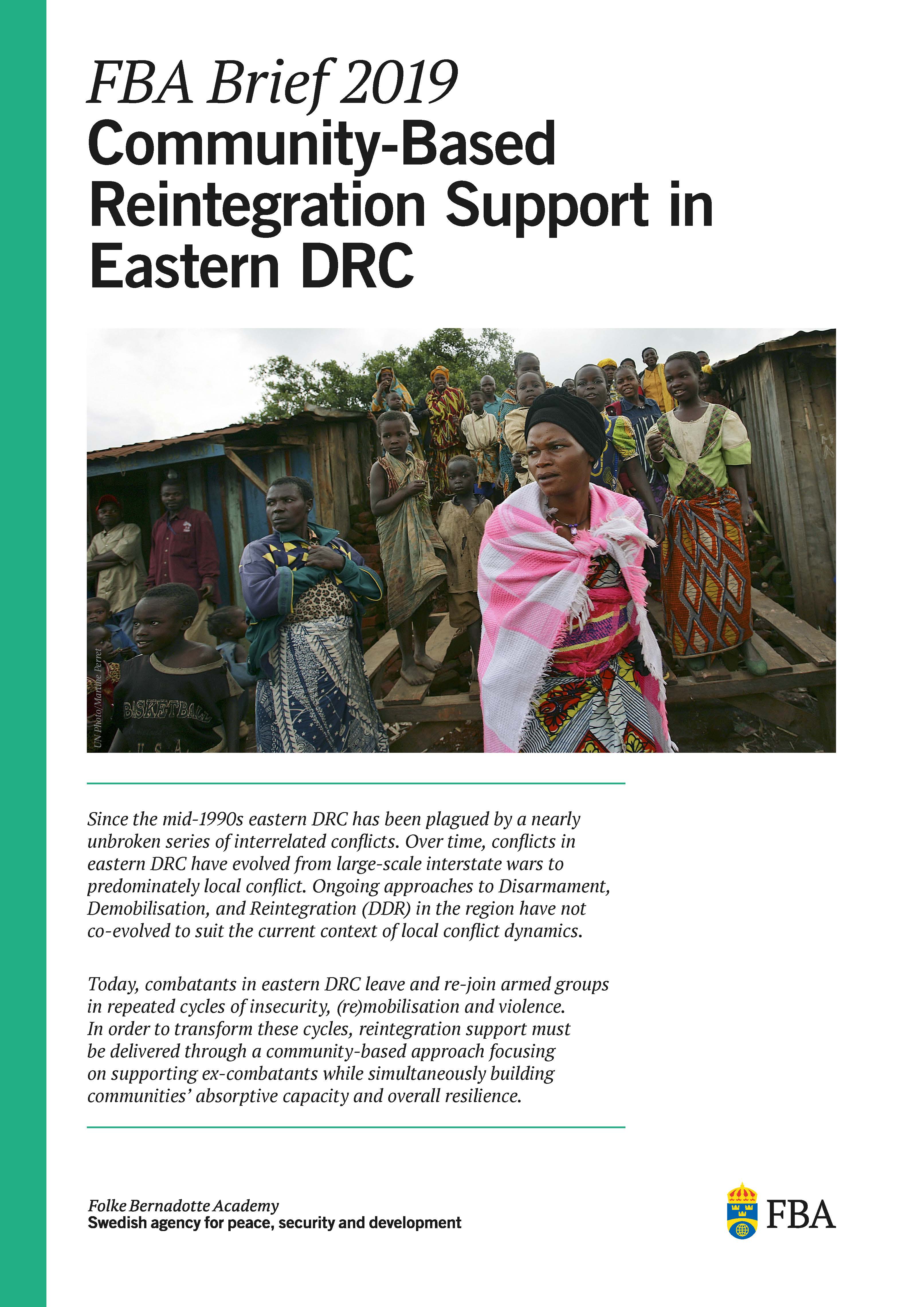 Since the mid-1990s, eastern Democratic Republic of Congo (DRC) has been plagued by a nearly unbroken series of interrelated conflicts. Over time, conflicts in eastern DRC have evolved from large-scale interstate wars to predominately local conflict. Ongoing approaches to disarmament, demobilization and reintegration (DDR) in the region have not co-evolved to suit the current context of local conflict dynamics.
Documents
THE FBA BLOG
Visa:
Posted by Susanna Rudehill

We are approaching the twentieth anniversary of resolution 1325 on women, peace and security. This groundbreaking resolution was unanimously adopted by the UN Security Council, the highest decision-making body on international peace and security, in 2000. It recognizes the specific needs of women and girls in crisis situations and the key role women can play for peace in their countries.

The resolution is based on the simple conclusion that peace is not possible without the involvement of ... Read entire post »

2019-06-13 14:44

Posted by Anna Möller-Loswick

At the beginning of May, I arrived in Oslo to attend this year's annual meeting for the Nordic Women Mediators Network (NWM). The NWM consists of five Nordic networks of women with significant experience and expertise relevant to conflict mediation, peacebuilding and negotiations. The NWM meets at least once a year to share experiences and explore avenues for collaboration to promote women's role in peace processes.

This year, the Norwegian network hosted the annual NWM meeting, which ... Read entire post »

2019-06-05 10:26

Posted by Juliana Huus

According to the FBA's definition, security sector reform (SSR) is a concept that frames technical reforms within a political process.

I think back two weeks to when I was in Liberia, reciting the for me now very familiar but abstract above sentence. The participants in the room, 16 program officers from the Liberian National Security Council Secretariat, were repeating this sentence with me in unison.

For the past four days, we had tried to unpack this sentence in ... Read entire post »

2019-05-09 16:04