Zahraa Al-Gabari, 29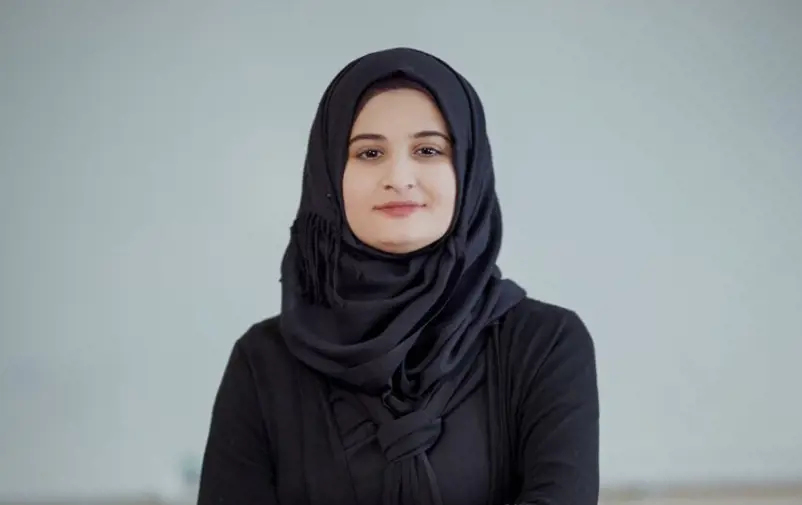 You are involved with Y-Peer Iraq, a network established by the United Nations Population Fund (UNFPA). Could you tell me more about Y-Peer and the work that you do for them?
– Y-Peer is an international network of youth organizations working in the field of sexual and reproductive health, gender equality, civic engagement and peacebuilding in 52 countries around the world. I work for Y-Peer in Iraq, as national coordinator for human resources and databases. I like it very much, it feels meaningful to work for peace and health. Especially since I had to leave school five years ago when my kidneys stopped working, and I had to have a kidney transplant. Now I am back in school to study business administration, besides my work for Y-Peer Iraq.
What made you aspire to this kind of work?
– I was born in Baghdad, but then my family decided to move to the city of Wasit southeast of Baghdad, where I still live with my parents and siblings. When sectarian hatred between Sunni and Shia Muslims in Iraq began to grow slowly, it led to me being harassed by my classmates because I am Sunni, and Wasit is dominated by Shia Muslims. All this made me want to become a peace-maker.
Why did you want to participate in FBA's programme for young peacebuilders in Iraq?
– I wanted to participate because knowledge is power and I will be able to use the power, or the knowledge, that the programme gives me. I can use it in my work and pass it on to others, for example when I hold lectures for other young people.
Which are the biggest challenges in Iraq right now, according to you?
– The biggest challenge is perhaps unemployment, especially among young Iraqis who completed their studies but still are jobless. There is also a shortage of schools and medical clinics in the countryside. Then there are all the security threats. The security situation deteriorated in 2003, when groups like al-Qaeda started to carry out a lot of car bombings and suicide attacks. I have personally been subjected to a failed kidnapping attempt, which affected my psychological well-being significantly. The security situation is a bit better now though.