Women, Peace and Security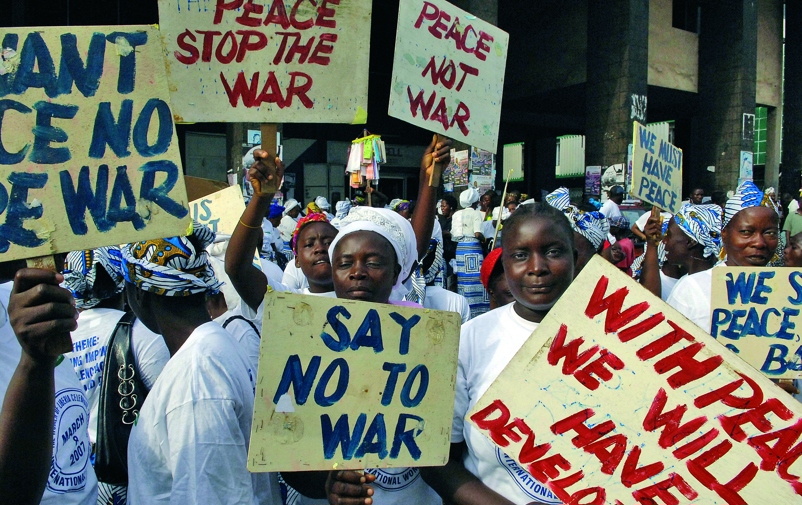 Photo: UN Photo/Eric Kanalstein
United Nations Security Council resolution 1325 (UNSCR 1325) was adopted unanimously in October 2000. It was the first formal document from the Security Council that required the parties to a conflict to respect women's rights and to support their participation in peace negotiations and in post-conflict reconstruction. Several other resolutions followed on women, peace and security.
In 2006 the very first Swedish national action plan on UNSCR 1325 was adopted. This has since been updated several times. According to the plan Sweden is committed to supporting women's participation on issues to do with peace and security and is pledged both to protect their rights in times of conflict and to work to integrate a gender perspective in peace and humanitarian missions.
What does the FBA do?
Policy, research and development
The FBA supports international research on women, peace and security. The FBA has also completed a study on how UNSCR 1325 is being implemented in the EU missions EUMM in Georgia and EUPOL COPPS in Palestine, and a study on gender policy in all EU field missions.


Training
The FBA aims at integrating a gender perspective in all courses and exercises. The FBA also offers a specialized course for gender advisers in international peace missions. In addition to that, the FBA regularly conducts gender mainstreaming workshops for personnel in the field in international missions, and the agency has produced a training manual for a gender perspective in EU field missions.


International work
As part of Sweden's international development cooperation, FBA has the mission to work with women, peace and security in a number of countries. The FBA also seconds Swedish gender advisers and gender experts to international peace missions. Please see the map about our international projects.


Cooperation
FBA has a close cooperation regarding women, peace and security with the Swedish Armed Forces, the Swedish Police, and the Swedish Civil Contingencies Agency (MSB).