Security Sector Reform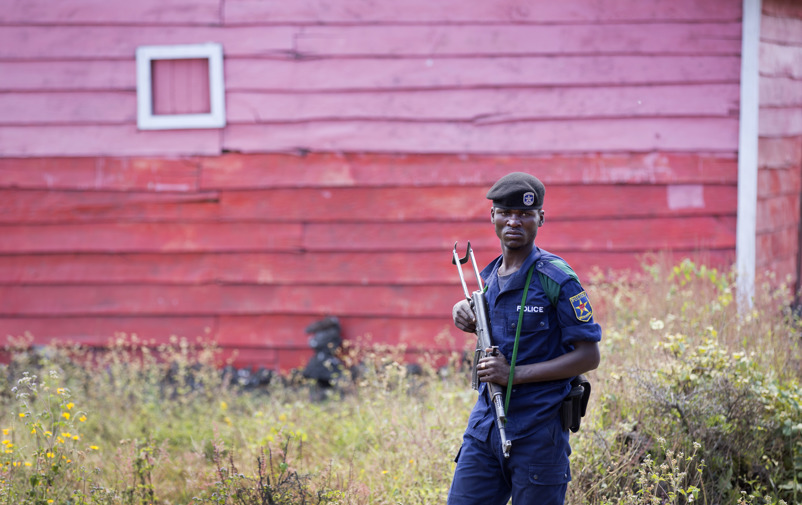 Photo: UN Photo/Sylvain Liechti
Security sector reform (SSR) aims for a society where the security sector, including police, military and the judicial system, respects human rights and is under democratic control. It is a key component in international development cooperation.
The concept of SSR evolved during the late 1990s. It was discovered that reforms of the security sector were often crucial in a state recovering after conflict or authoritarian leadership, in order to create sustainable peace, democracy and socio-economic development.
Traditionally, the security sector in a state is seen to include four types of actors:
Central security actors: military, police, customs and border patrol.
Actors exercising democratic governance: executive and legislative power, relevant state agencies and authorities, financial institutions, civil society.
Judicial actors: judicial authorities, ministry of justice, investigative bodies.
Non-formal security actors: rebel groups, guerrillas, private security companies.
SSR touches on everything - from good governance and human rights to gender issues and equality.
What does the FBA do?
Policy, research and development
The FBA offers support to the work of the EU, UN and OSCE on SSR policy development. The FBA has developed a tool for SSR needs assessment and a handbook for SSR advisers. In addition, the FBA supports international research on SSR.


Training
The FBA offers a yearly SSR course as well as courses within the orbit of the European Security and Defence College. Furthermore, the FBA offers tailor-made SSR training on demand that is specially adapted to the needs of both Swedish and international authorities and institutions.


International work
As part of Sweden's international development cooperation, FBA has the mission to work with SSR in a number of countries. FBA also seconds Swedish SSR experts to international peace missions. Please see the map about our international projects.


Cooperation
The FBA coordinates a network of Swedish government agencies working on issues related to SSR. The FBA also represents Sweden on the board of the International Security Sector Advisory Team (ISSAT).