FBA in Colombia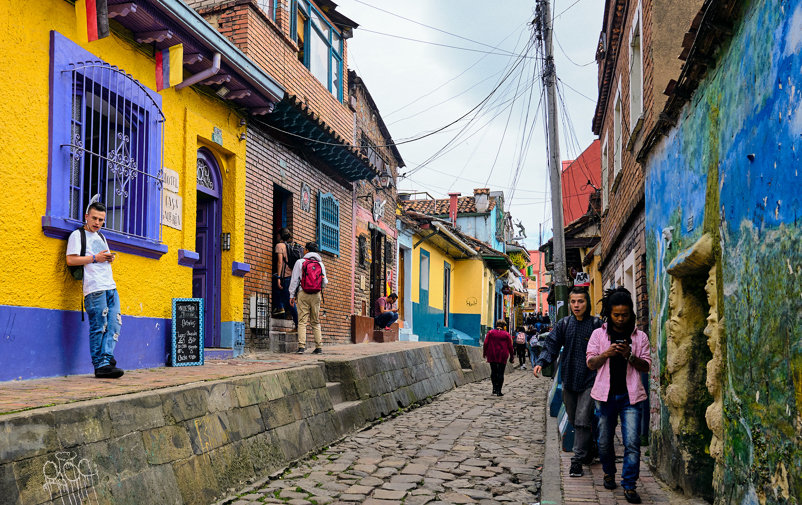 After 50 years of civil war, a peace agreement was reached in 2016 between the Colombian government and the FARC guerrilla. Both local, national and international actors fulfil a role in the implementation of the agreement. FBA supports the ongoing peace process.
Guerrillas and paramilitary groups have been fighting each other and the government in Colombia since the 1960s. Some of the smaller guerrillas reached peace deals with the government during the 1990s, and the large paramilitary group AUC was disarmed and demobilized during the 2000s.
Following the 2016 peace agreement between the government and FARC, the largest remaining guerrilla, violence in Colombia has decreased. But one active guerrilla remains; the ELN. Human rights defenders and social leaders in parts of Colombia still touched by conflict are badly afflicted. Organized crime has also been gaining ground in some of the rural areas that used to be controlled by FARC before they demobilized.
Within the framework of Sweden's development cooperation with Colombia, FBA is focused on three areas:
Disarmament, demobilization and reintegration of ex-combatants
Approximately 13,000 FARC soldiers have been disarmed following the 2016 peace agreement. The ex-combatants are often stigmatized and local communities in Colombia need support to be able to receive them and help them reintegrate into civilian life. FBA provides assistance to both government authorities and civil society organizations in Colombia in their work with disarmament, demobilization and reintegration.
Security sector reform
Both the military and the police in Colombia have been accused of abuse during the civil war, and mistrust in state security actors is widespread among some groups of the population. FBA promotes enhanced respect for rule of law and gender equality within the Colombian security sector, and strengthened parliamentarian oversight of the sector. We offer trainings and we bring together state security actors and civil society representatives in order to create a platform for talks and confidence-building.
Women, peace and security
FBA aims at counteracting patriarchal norms leading to the discrimination of women and gender-based violence. We offer support for gender mainstreaming and women's rights through capacity building and mentoring for Colombian authorities involved in the peace process.
Click here to read the entire strategy for Sweden's development cooperation with Colombia 2016–2020.
Read more
FBA supporting the peace process in Colombia
New peace agreement in Colombia – FBA an important actor
Training for women peacebuilders in Colombia
Factsheet about FBA's work in Colombia (Spanish)
Photo: Pedro Szekely