FBA's contribution to Sweden's EU presidency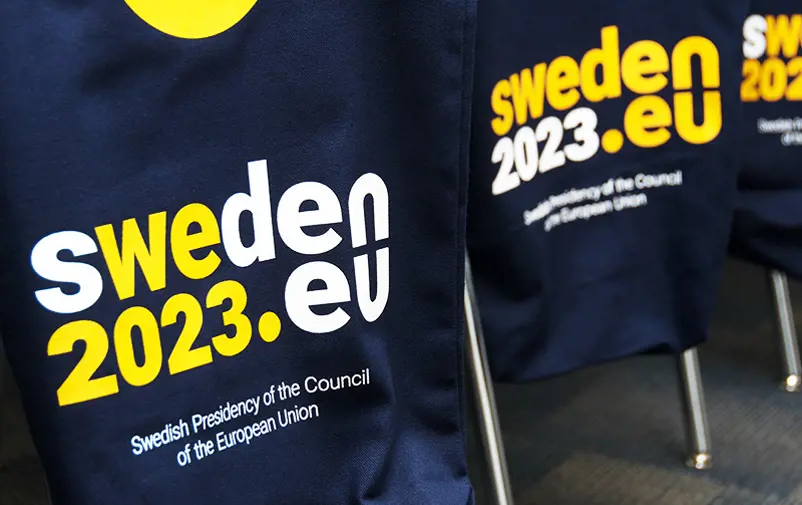 Recently, the EU has faced several difficult challenges. Russia's war against Ukraine poses a direct threat to European security and has far-reaching consequences for the economies and energy supply of EU countries.
Continued military and economic support to Ukraine is critical during the Swedish presidency, as is support for reconstruction and facilitating the country's path towards future EU membership.
Security a top priority
The war has also highlighted the need to strengthen the EU's crisis management capabilities and to create unity on long-term security issues, as articulated in the EU's strategic compass. During its presidency, Sweden will also contribute to efforts to strengthen the EU as a global security actor.
FBA's contribution to the presidency
FBA carries out extensive activities in support of the EU and contributes both directly and indirectly to the presidency through special events and regular activities.
We organize and contribute to meetings and other events, both as part of the official presidency program and more informal meetings.
We give visibility to the presidency by highlighting relevant parts of our regular activities, such as personnel contributions to EU peacekeeping missions.
We participate in ongoing policy processes where Sweden is driving, such as the development of a new civil pact.
How does the presidency work in the EU?
The Council of the European Union, together with the European Parliament, adopts EU laws and consists of ministers from the governments of EU countries. The presidency of the council rotates among the member states every six months. As the presidency country, Sweden is responsible for leading the council's work, including conducting a large number of meetings, both in Brussels and in Sweden.