Viking – for cooperation in international peace operations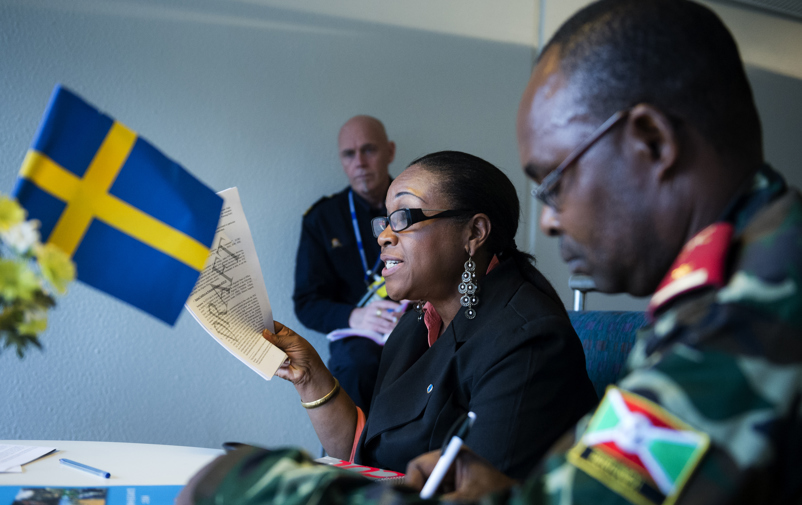 Viking is one of the world's largest international staff exercises, jointly planned and carried out by staff from the UN, EU, civilian authorities, police, military and representatives from humanitarian organizations. The aim is to train participants to meet the challenges of current and future multinational peace and crisis management operations by practicing cooperation in a fictional, war-torn country.
The exercise has been arranged regularly every few years since 1999. The last Viking exercise took place in 16 to 26 April 2018. It gathered some 2,500 participants from around 60 countries. There were four sites to practice in Sweden. Brazil, Bulgaria, Finland, Ireland and Serbia also took part in the training and hosted one site each.
Many different actors are active in international peace and crisis management operations. Intergovernmental organizations usually deploy field staff. Civil society organizations and humanitarian organizations second staff, as well as the Armed Forces and the Police. Viking provides an opportunity to familiarize with the complex and risky work before undertaking it.
Since 2003 FBA is in charge of planning and coordinating the how the exercise evolves civilian parts of the training whereas the Swedish Police, the Swedish Armed Forces and the Swedish Defence University are responsible for the other parts.
The training builds on current challenges in real international operations and its content has been adapted accordingly over the years. For the 2018 edition of Viking, FBA identified three areas of focus for the civilian part of the training; leadership in international operations, protection of civilians and the inclusion of women in efforts to promote peace and security.