Maria Leissner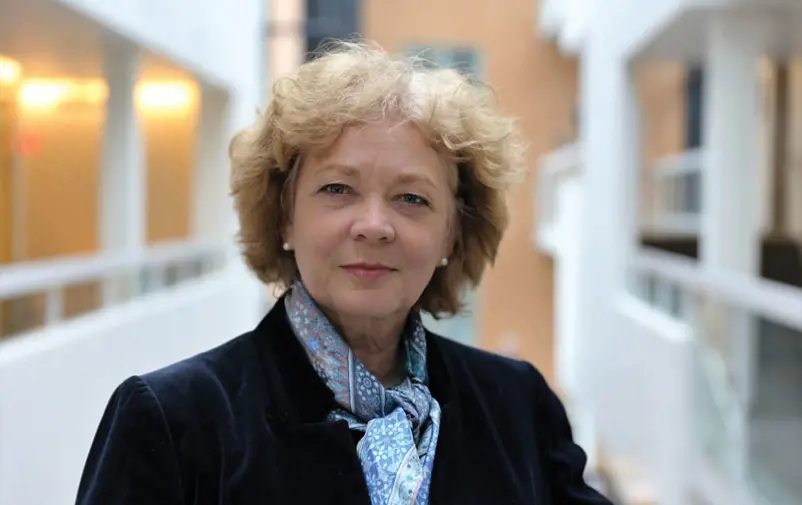 Ambassador Maria Leissner has broad experience of international diplomacy and currently serves as Coordinator for the Swedish Foreign Ministry's Drive for Democracy.
She was Ambassador to Sierra Leone, Benin, Cote d'Ivoire, Gambia, Guinea and Senegal 2017 – 2021, Ambassador to Guatemala 2000-2004 and Ambassador-at-Large for Democracy at the Ministry 2006-2012. From 2012-2017 she was Secretary-General of the intergovernmental organization Community of Democracies.
Leissner headed an international governance program in Baghdad in Iraq 2004-2005 and 2005-2006 she worked in Indonesia as Senior Adviser for human rights with AMM, the AcehMonitoring Mission.
Leissner was a member of the Swedish parliament in 1985-1991, serving on its Committee on Foreign Affairs and the governmental Delegation on Disarmament. She led the Swedish Liberal party between 1995 and 1997, the first woman to hold the office. Between 1991 and 1994 she presided the Swedish Committee for Afghanistan and the foundation Women Can. She has also served as Chair of the Swedish Delegation for Roma Issues 2006-2010, engaging in dialogue with the community on the struggles faced and preservation of its cultural heritage and language.
Geographic expertise
Central America
West Africa and Sahel
Afghanistan
Indonesia
Iraq
Topical expertise
Democracy
Human rights
Minority policy
Leadership and management
Security policy
Disarmament
Languages
Swedish
English
French
Spanish